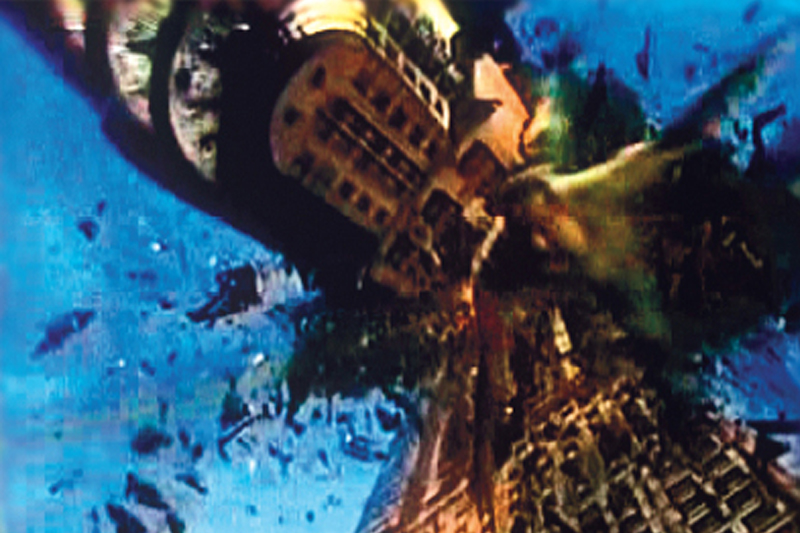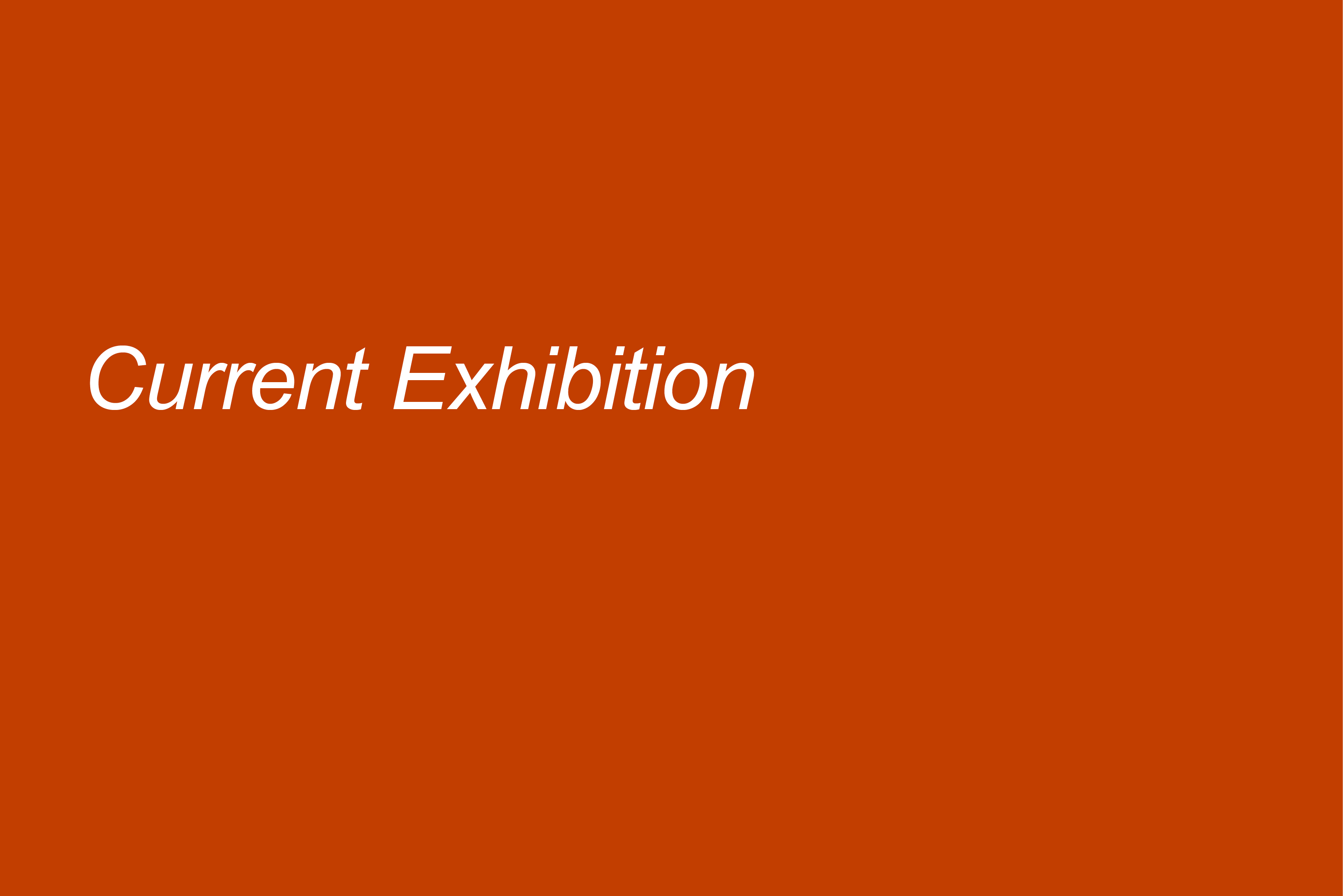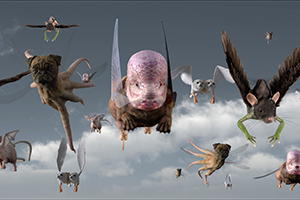 Beyond BALAGAN ! ! !
HERO MOTHER:
Contemporary Art by Post-Communist Women
Rethinking Heroism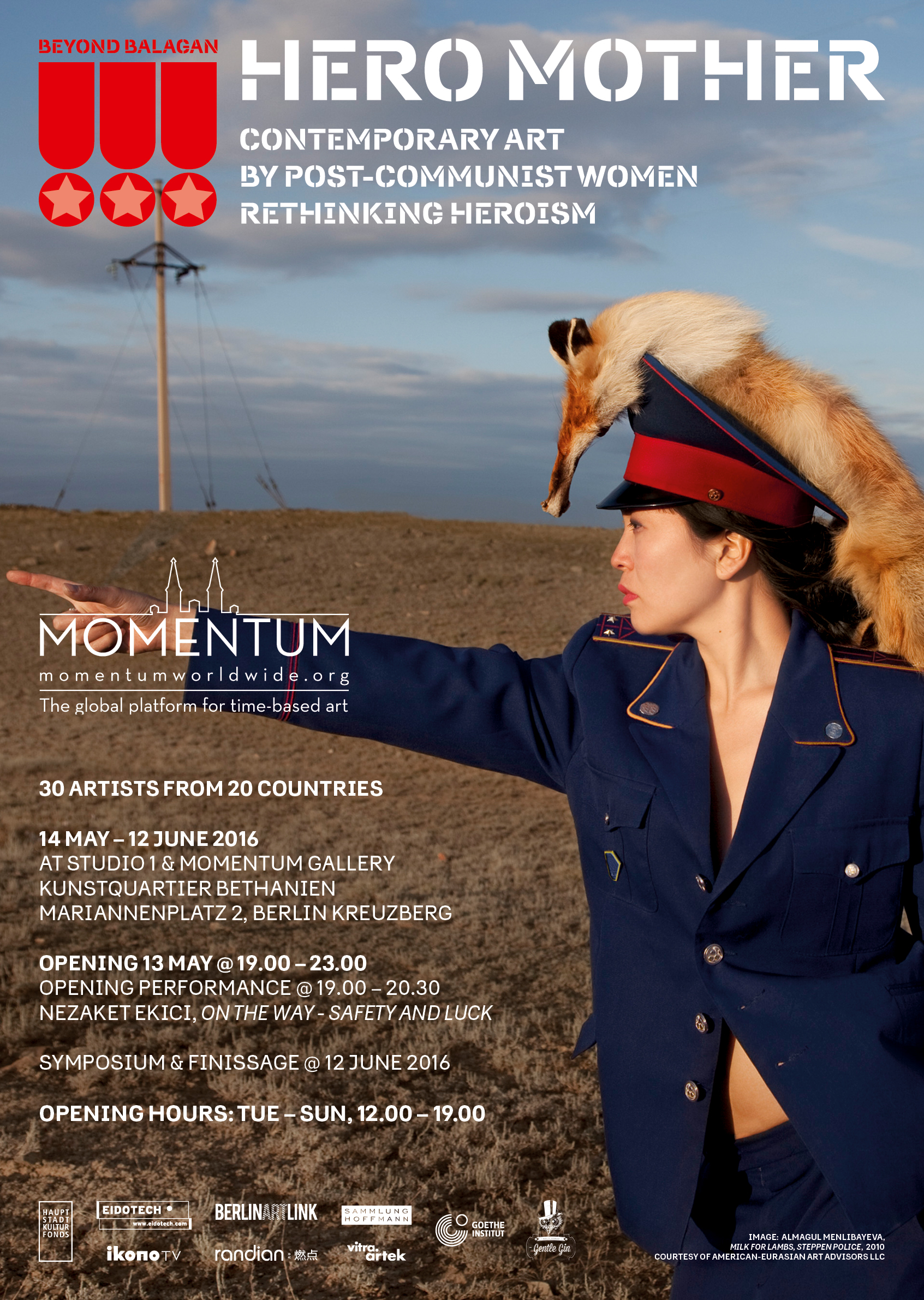 Marina Abramović // Maja Bajević // Yael Bartana // Marina Belikova // Tania Bruguera // Anetta Mona Chișa & Lucia Tkačova // Danica Dakić // Nezaket Ekici // Fang Lu // else (Twin) Gabriel // Gluklya/Natalya Pershina-Yakimanskaya // Stefanie Gromes & Katrin Hafemann // Sanja Iveković // Elżbieta Jabłońska // Zuzanna Janin // Adela Jušić // Elena Kovylina // Katarzyna Kozyra // Almagul Menlibayeva // Tanja Muravskaja // Hajnal Németh // Ilona Németh // Nguyen Trinh Thi // Sasha Pirogova // Selma Selman // Milica Tomić // Anna-Stina Treumund // Mariana Vassileva // Anastasia Vepreva



CLICK HERE FOR MORE INFORMATION ON THE ARTISTS & WORKS >>
Watch here the video
of HERO MOTHER opening
at Kunstquartier Bethanien, Berlin
Watch here the Performance
On the Way Safety and Luck
By Nezaket Ekici
14 May – 12 June 2016

@ Studio 1 & MOMENTUM Gallery
Kunstquartier Bethanien
Mariannenplatz 2, Berlin Kreuzberg
Opening Hours: Tuesday – Sunday, 12 pm – 7 pm
Opening 13 May @ 7 – 11 pm

Opening Performance @ 7 – 8:30 pm
NEZAKET EKICI: On The Way Safety And Luck
Symposium @ 12 June 2016
Closing Performance: SELMA SELMAN, You Have No Idea

MORE INFO ON THE SYMPOSIUM HERE >>
Curated by
Bojana Pejić & Rachel Rits-Volloch

Production: Olga Wiedemann
Production Assistants: Karen Andersen, Maddy Martin, Laura Sanguineti, Elle Sinclair
Design: Emilio Rapanà


Funded By


HERO MOTHER is an international exhibition of 30 women artists from 20 countries. It is part of MOMENTUM's program for 2016, consisting of a series of events, residencies and exhibitions called BEYOND BALAGAN, which inquires into contemporary art and its relation to life. HERO MOTHER follows on from the major exhibition BALAGAN!!! Contemporary Art from the Former Soviet Union and Other Mythical Places curated by David Elliott, which was held in three venues in Berlin from 14 November till 23 December 2015. "Balagan" is a popular and much used exclamation in contemporary Russia and the places Russian culture has spread to, that describes, with celebratory gusto, a farce, a mess, the most unholy of cock-ups, and at the same time the most joyful of celebrations, the most unrestrained debauchery, the 'functional dysfunctional'.
The title of the exhibition HERO MOTHER is derived from Soviet, or rather Stalinist practice. The honorary title "Hero Mother" and the medal bestowed with it, established on 8 July 1944 by Decree of the Presidium of the Supreme Soviet, was awarded to Soviet women who raised at least ten living children. Before it was abolished in 1991, upon the dissolution of the Soviet Union, more than 430,000 women had received this state honor. In 2008, the Russian Federation replaced this award with the "Order of Parental Glory", downscaling the honor to celebrate the smaller accomplishment of only seven children. This award is also still given to mothers in some post-communist states, such as Belarus or Kazakhstan. What was originally conceived as an incentive to repopulate a country ravaged by war and to encourage women in their patriotic duty to their motherland, today sounds like an absurd punch-line of a Soviet joke.
Or rather not? What has changed for women since the communist era? Did women who in state socialism used to be "working mothers" become today something "else"? Have they become women-citizens? How are we to define heroism in a democratic setting? Could we say it is social disobedience and resistance? Having in mind the new "familiarism" ideologies and the ideal of stay-at-home mothers, which were promoted by the post-communist governments already in the early 1990s, and which are today aggressively endorsed by nationalist parties all over Eastern Europe (and not only there), the figure of the 'Mother' or the 'Mother of the Nation' occupies the central role. It is indicative that as soon as the Eastern European democratic parliaments had been established around 1990, the very first law most of them tried to pass was the law controlling women's bodies, namely, the anti-abortion bill. (The "nationalization of women's bodies" succeed only in Poland where abortion became illegal in 1992). Yet the conservative agenda which exhumes such an exaggeration of 'family values' at the cost of personal freedoms to choose alternative lifestyles is only one of many indications of a turning back of the clock to a time before the hard-won victories of feminism and gay rights struggled across Europe.
HERO MOTHER focuses on the role of gender, citizenship, nationalism, migration and personal freedom, as well as the relation between the artists and institutions, such as the state structures. Some of the artists in this exhibition who address serious social issues use the old feminist strategy based on the Bachtenian "power of laughter" showing their civil disobedience and taking the role of "unruly" citizens, while others treat these topics with seriousness and even melancholy. Some works deal with personal, familial and collective women's memories and female heritage, which are usually lost in the course of the grand narrative of (national) history. Other artists, dealing with the issue of (their own) motherhood, do not deny the condition of motherhood per se; they question the manners in which "being-mother" becomes manipulated by threatening nationalist ideologies – ideologies which, in linking motherhood and nation, are today being exhumed by controlling power.
HERO MOTHER looks at the ramifications of traditionalist political forces, as they are unleashed upon women, the queer community and other minorities at a time of increasingly resurgent conservative values. The limitless possibilities of contemporary art, along with its capacity to turn the world on its head through parody and laughter, have invested it with a socio-political edge, unrecognized since the historical avant-garde, that has become part of a growing worldwide movement for non-violent action. This exhibition and discursive program will look beyond feminist and queer critiques to address how contemporary art can act as a mirror to a world turned on its head, and specifically how humor, farce, and parody can form the strongest tools of social engagement and change.
The artists invited to take part in MOMENTUM's exhibition HERO MOTHER are contemporary women who are either born in, or are based in, the states that used to (or still) practice state socialism. It will present the work of women artists from places with communist legacies – including Germany – whose work addresses and defies, through a variety of media, the frighteningly regressive political agendas in many Eastern European countries today, and out this in the context of broader developments worldwide.
Because MOMENTUM's focus is time-based art, the works shown in this exhibition will integrate time into their form and their content, including – but not limited to – video, performance, installation, public art, situationist action, interactive works and social engagement, sound, photography, text, and web-based work. This exhibition accordingly invokes time-based art practices to explore the legacies of cultural histories that have constantly changed over time. As Berlin's only platform focusing exclusively on time- based art, MOMENTUM focuses on historical time through the lens of technologies that break down moments into images, as well as through the personal experiences of artists whose varied cultural perspectives re-frame different historical moments.



< < CLICK HERE TO READ THE CURATORIAL TEXT BY BOJANA PEJIĆ > >
"RESISTING THE LIMITS OF NOW"

Featuring:
(Click on the name to see the bio and the work description below)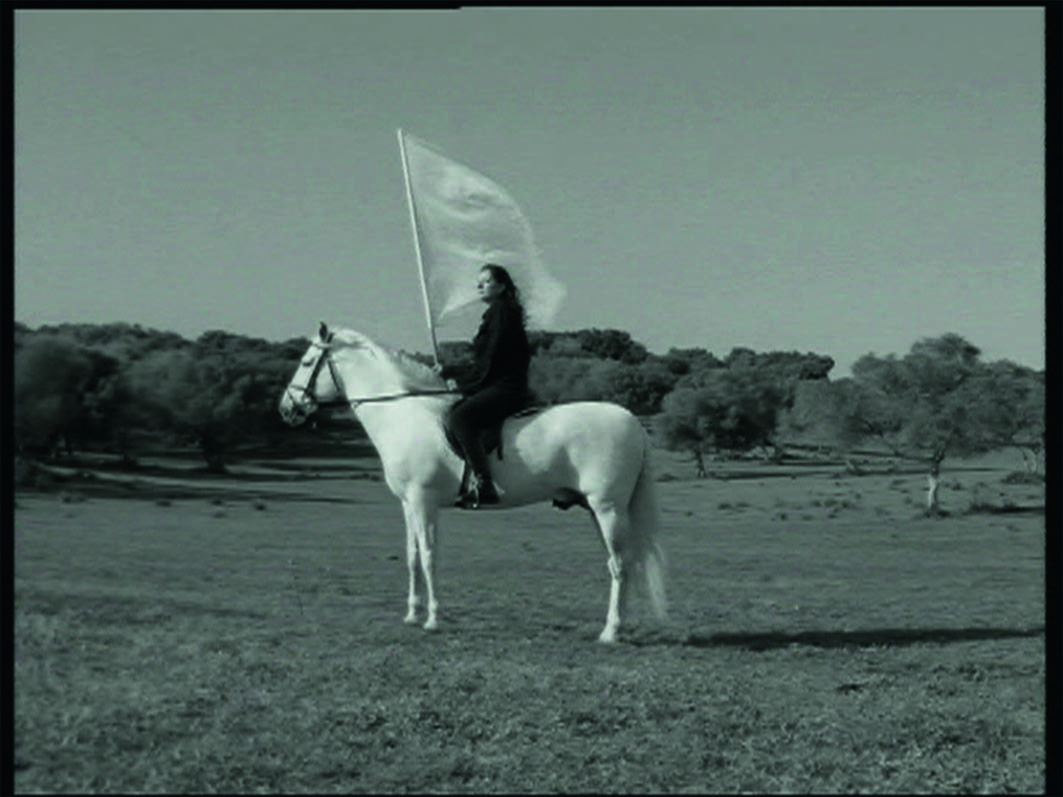 Marina Abramović

Born 1964 in Belgrade, Yugoslavia.
Lives and works in New York.

Since the beginning of her career in Belgrade during the early 1970s, Marina Abramović has pioneered performance as a visual art form, creating some of the most historic early performance pieces and continues to make important durational works. The body has always been both her subject and medium. Exploring her physical and mental limits in works that ritualize the simple actions of everyday life, she has withstood pain, exhaustion and danger in her quest for emotional and spiritual transformation. From 1975–88, Abramović and the German artist Ulay performed together, dealing with relations of duality. Abramović returned to solo performances in 1989.

She has presented her work at major institutions in the US and Europe, including the Stedelijk Van Abbemuseum, Eindhoven,1985; Centre Georges Pompidou, Paris, 1990; Neue National Galerie, Berlin, 1993, and the Museum of Modern Art, Oxford, 1995. She has also participated in many large-scale international exhibitions including the Venice Biennale (1976 and 1997) and Documenta VI, VII and IX, Kassel (1977, 1982 and 1992). Recent performances include  "The House With The Ocean View" at Sean Kelly Gallery, New York in 2002, and the Performance "7 Easy Pieces" at Guggenheim Museum, New York in 2005. In 2010, Abramović had her first major U.S. retrospective and simultaneously performed for over 700 hours in "The Artist is Present" at Museum of Modern Art, New York. Using herself and the public as medium, Abramović performed for three months at the Serpentine Gallery in London, 2014; the piece was titled after the duration of the work, "512 Hours".

She was awarded the Golden Lion for Best Artist at the 1997 Venice Biennale for the video installation and performance "Balkan Baroque." In 2008 she was decorated with the Austrian Commander Cross for her contribution to Art History. In 2013, the French Minister of Culture accepted her as an Officer to the Order of Arts and Letters. In addition to these and other awards,Abramović also holds multiple honorary doctorates from institutions around the world.

Abramović founded the Marina Abramović Institute (MAI), a platform for immaterial and long durational work to create new possibilities for collaboration among thinkers of all fields. The institute inhabited its most complete form to date in 2016 in collaboration with NEON in "As One", Benaki Museum, Athens.

The Hero, 2001

Single Channel Installation, 14' 22''
Courtesy of the Marina Abramović Archives and LIMA.

As Abramović's art in general, this work, performed and filmed in Spain, is based on stillness and endurance. Abramović dedicated it to her father, who personally appeared in her earlier installations, such as Balkan Baroque (1996), but who died the same year of this performance. In the artist's personal recollection, he refused to surrender throughout his life: he refused to surrender as an antifascist, communist and soldier in the Yugoslav partisans' army; and he rejected to submit during the 1990s when the Serbian nationalists publically denied the role of antifascist resistance in WWII, officially exposing it to oblivion. The song heard in the video is the national anthem of the Socialist or Titoist Yugoslavia – "Hey Sloveni" (Hi, Slaves), beautifully sung by Marica Gojević, a former Abramović' student. The Hero is an homage the daughter pays to her deceased father, and the white flag may stand for his death as his only act of surrender. In that sense it is also a work of mourning: not only over the father's absence, but also the absence of Yugoslavia, his and her country of origin, which vanished through a series of nationalist wars.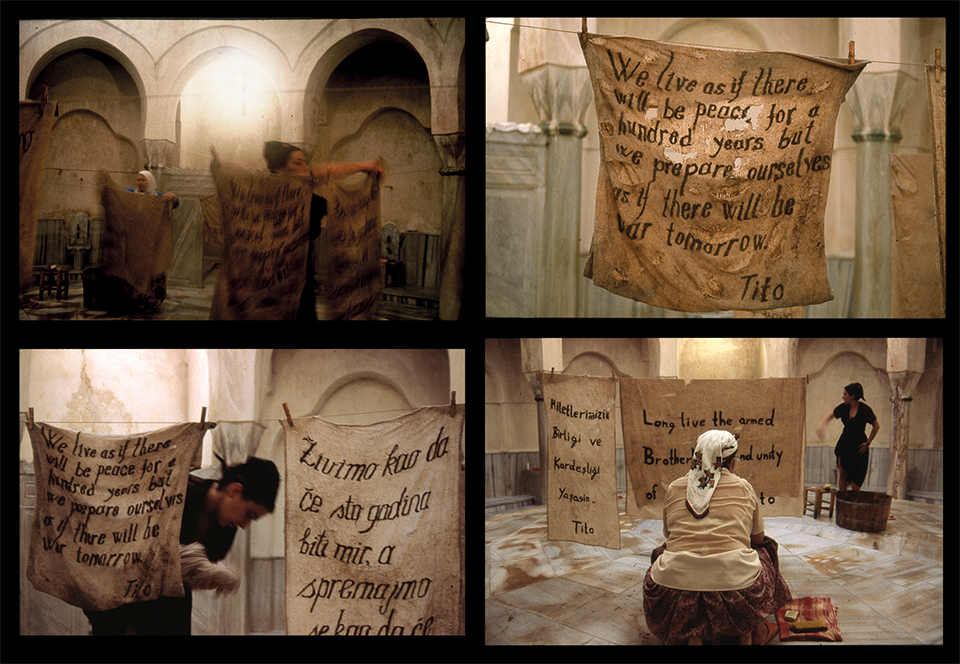 Maja Bajević

Born 1967 in Sarajevo, Bosnia and Herzegovina.
Lives and works in Paris and Sarajevo.

Maja Bajevic (Bosnia and Herzegovina / France) is an artist who takes a critical and witty approach to art in order to pinpoint dualities in human behaviour, in particular those involving power. The power of history is opposed to the power of choice and interpretation: in this view Bajević particularly considers political power and patriarchy in relation to the exclusion of women from cultural record. Collective memory to collective amnesia, objective accounts to subjective storytelling and imagination – as a construction in progress, fluid and unstable (the presence of scaffolding in her work is not fortuitous), whose shifts and derivations react to contradictory stimuli, are all important threads in her work. Her work is about opening questions rather then giving answers, where every answered question opens a new territory with new brackets that give place to the unforeseen or the yet unspoken, in an never-ending continuum.

Bajevic's work, ranges from video, installation, performance and sound to text, crafts, drawing, printmaking, machinery and photography. Bajevic was the holder of the Collegium Helveticum residency in Zurich (2001); DAAD residency, Berlin (2007) and IASPIS residency, Stockholm (2009). She has been teaching at the MA studies of l'Ecole Nationale des Beaux-Arts, Lyon (2001); Università luav di Venezia, BA and MA (2004 – 2008); MA studies, Bauhaus university, Weimar, Germany (2010). Her work is part of the collections of the Centre Georges Pompidou, Paris, France; Fonds National d'Art Contemporain (FNAC), France; MACBA, Barcelona, Spain; 21st Century Museum of Contemporary Art, Kanazawa, Japan; Vehbi Koç Foundation, Istanbul, Turkey; Moderna Museet, Stockholm, Sweden; Erste Foundation, Vienna, Austria; Sammlung Essl, Vienna, Austria; Nasjonalmuseet, Oslo, Norway amongst others.

Women at Work — Washing Up, 2001

Five-day Performance / Video, 18' 09"
Originally performed at the Cemberlitas bathhouse,
7th Istanbul Biennale, Istanbul, Turkey

This work belongs to the series of three performances entitled Women at Work, which the artist carried out together with a group of women-refugees who had been displaced from Srebrenica after the massacre in July 1995. The first was held in Sarajevo (1999) and the second in Chateau Voltaire in France (2000). The work started in Sarajevo, where Bajević together with Muslim women, embroidered on very fragile fabric three famous sentences by former Yugoslav president Tito, such as, "A country that has youth like ours should not worry for its future." The meaning of these political slogans, embroidered here in Bosnian, Turkish and English, has been washed out through military interventions in the former Yugoslavia, and has become rather ironic. The performance, lasting five consecutive days, took place in a women's hamam (public bath) in Istanbul and was held during the opening of the 7th Istanbul Biennial. There, Zlatija Efendić, Fazila Efendić and the artist washed the fabric with political slogans over and over again, until it fell to pieces. The event could be attended only by women, and presumed an active participation of the visitors who could access it by passing through a cleansing rite of bathing. The process of washing has a sacred connotation in many cultures. Psychologically, cleaning is known as a traditional female reaction to pain, loss, death or stress.

How Do You Want To Be Governed?, 2009
(After Rasa Todosijevic 'Was ist Kunst?', 1976)

Video , 10' 39''

The performance is a reenactment of the video work, Was ist Kunst?, which conceptual artist Raša Todosijević from Belgrade made in 1976. Occupying the position of power (of the artist) he endlessly repeats the question, addressing a silent young woman. In her video, Bajević makes a twist: this time it is the artist who is being torturously questioned and not the one asking the question: how she wants to be governed and be positioned in a democratic society. Adding to the estrangement of the setting is a voice-over that repeats the same question not as the interrogator but in a disinterested speaker-like voice, as if the bureaucratic character of the question is being accepted in the question itself and presumes that there will not be any answer. The question thus becomes a pure execution of power for power's sake.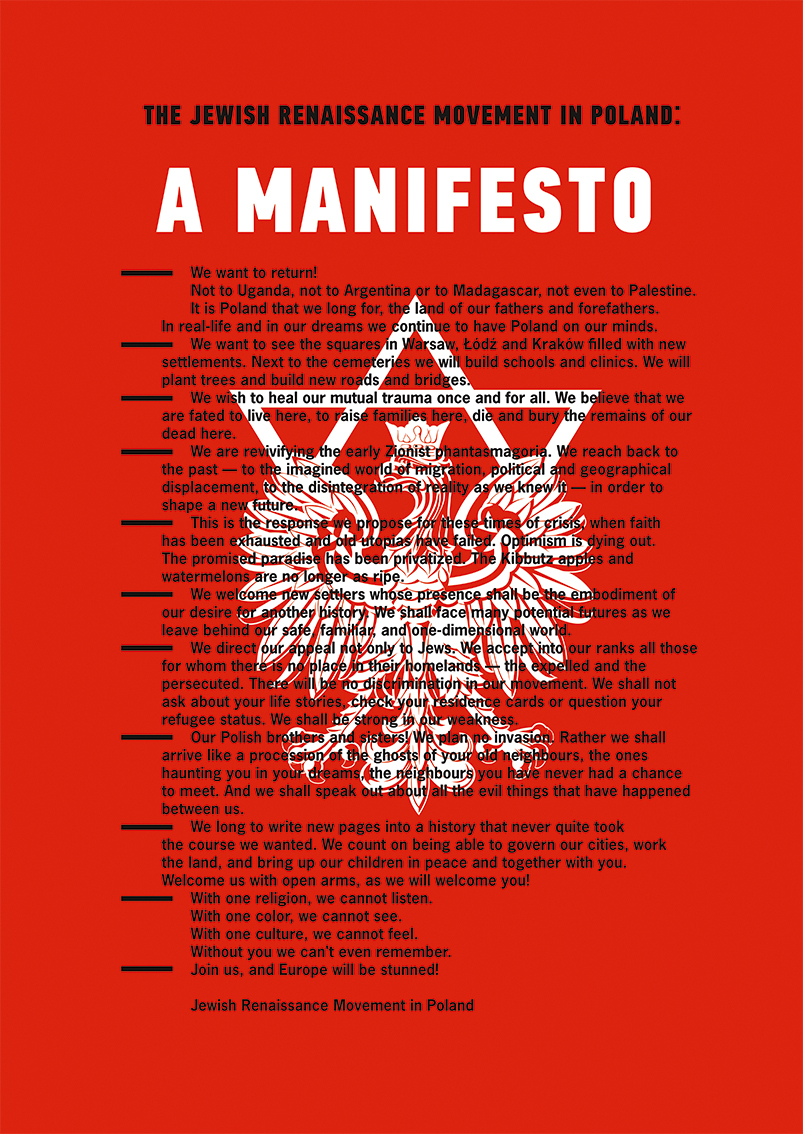 Yael Bartana

Born 1970 in Kfar-Yehezkel, Israel.
Lives and works in Amsterdam, Berlin and Tel-Aviv.

Yael Bartana's films, installations and photographs explore the imagery of identity and the politics of memory. Her starting point is the national consciousness propagated by her native country, Israel. Central to the work are meanings implied by terms like "homeland", "return" and "belonging". Bartana investigates these through the ceremonies, public rituals and social diversions that are intended to reaffirm the collective identity of the nation state.

In her Israeli projects, Bartana dealt with the impact of war, military rituals and a sense of threat on every-day life. Between 2006 and 2011, she has been working in Poland, creating the trilogy And Europe Will Be Stunned, a project on the history of Polish-Jewish relations and its influence on the contemporary Polish identity. The trilogy represented Poland in the 54th International Art Exhibition in Venice (2011).

In recent years Bartana has been experimenting and expanding her work within the cinematic world, presenting projects such as Inferno (2013), a "pre-enactment" of the destruction of the Third Temple, True Finn (2014), that came into being within the framework of the IHME Festival in Finland, and Pardes (2015) which was shot during a spiritual journey in the Amazon rainforest in Brazil. Her latest work, Simone The Hermetic, is a site-based sound installation that takes place in future Jerusalem.

Jewish Renaissance Movement in Poland (JRMiP), 2010

Poster 84.1 x 59.4 cm
Video, 1 h 46'

The Jewish Renaissance Movement in Poland (JRMiP) was initiated by Israeli-born artist Yael Bartana in 2007 and since then has acquired international recognition and support. The founding wish of the JRMiP is to write new pages into a history that never quite took the course we wanted. We call for the return of 3.300.000 Jews to Poland to symbolize the possibility of our collective imagination – to right the wrongs history has imposed and to reclaim the promise of a utopian future that all citizens deserve. Neither mono-ethnic nor mono-religious, it is internationalist and open to all refugees and outcasts. Horizontally inter-connected like a network, it needs no central leader. It is a political experiment. [From www.jrmip.org]

The First International Congress of the JRMiP was held in Berlin (11 till 13 May, 2012) within the framework of the 7th Berlin Biennale of Contemporary Art. This work is integrally linked to the series of work presented in the 54th Venice Biennale in 2011 – the trilogy of video works And Europe Will Be Stunned (Nightmares, 2007; Wall and Tower, 2009; Assasination, 2011) – when in an unprecendented and highly political decision for a national pavilion, Israeli artist Yael Bartana was chosen to represent Poland.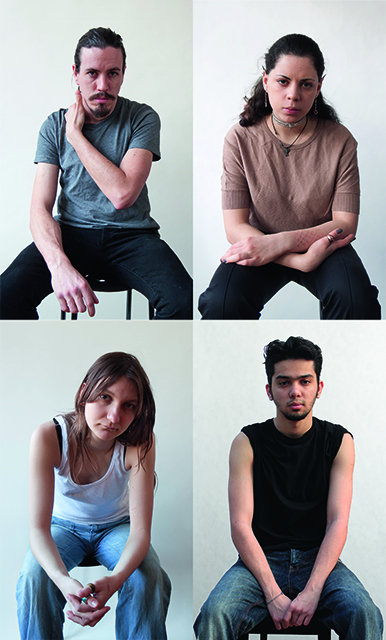 Marina Belikova

Born 1988 in Moscow, USSR.
Lives and works in Weimar and Moscow.

Marina Belikova is an artist, born in Moscow, Russia. Between 2005-2011 she studied Graphical web-design & E-commerce in the National Research University Higher School of Economics, and then in 2011 moved to the Moscow Institute of Electronics and Mathematics (Technical University) and graduated with an honours degree. In 2012-2013 she did an M.A. in Communication Design: Graphic Design in Kingston University London. In 2013 she started her degree at Bauhaus University Weimar, where she is currently doing an M.F.A. in Media Art and Design.

The Lines, 2013 – 2015

Photographs and Text, 44 x 28 cm

The human body can be a great storyteller. It carries all sort of marks – birthmarks, vaccination marks, scars from childhood or sport accidents, surgeries, burns from cooking or inattentive smokers, and so on. Some of those have dramatic or funny stories behind them, some are from long forgotten insignificant accidents, but all of them are traces of life – history as told by the body. And some marks happen to be self-inflicted. This topic is rarely discussed, neither by the ones involved, nor by the people around them. Unlike the common view, associating self-harm almost exclusively with depression or anxiety, the reasons behind it are very diverse, as are the backgrounds of the people featured in this series: UK, Russia, Estonia, Iran and Australia. [Marina Belikova, 2016]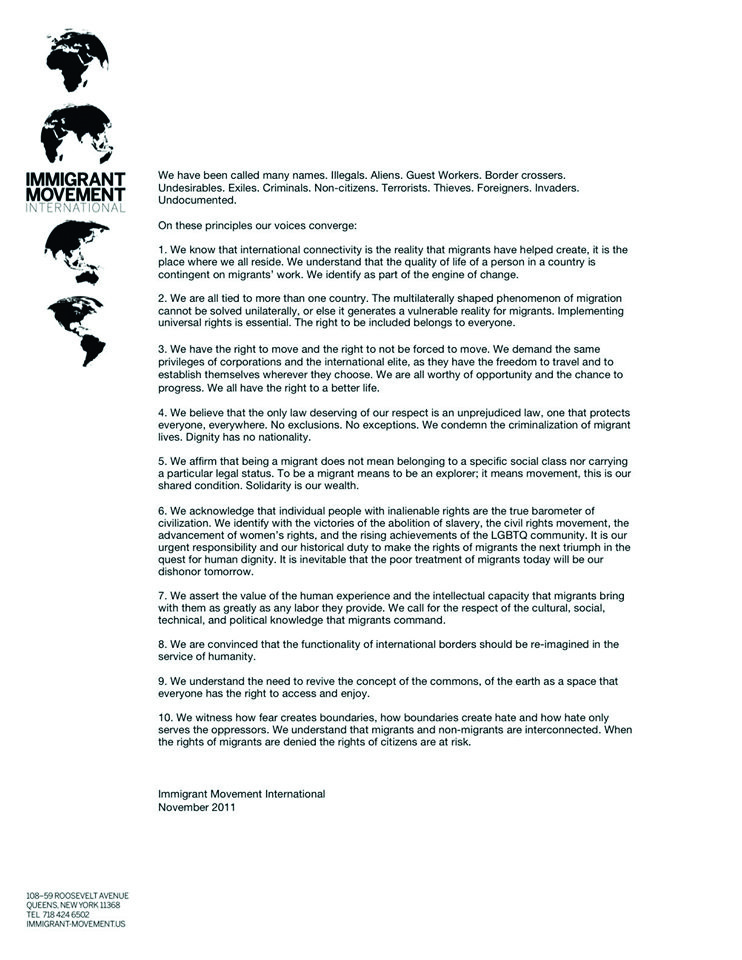 Tania Bruguera

Born 1968 in Havana, Cuba.
Lives and works in New York.

One of the leading political and performance artists of her generation, Bruguera researches ways in which Art can be applied to the everyday political life; focusing on the transformation of social affect into political effectiveness. Her long-term projects have been intensive interventions on the institutional structure of collective memory, education and politics.

Recognized as one of the 100 Leading Global Thinkers by Foreign Policy magazine, shortlisted for the #Index100 Freedom of Expression Award 2016, she is a 2015 Herb Alpert Award winner, a Hugo Boss Prize finalist, a Yale World Fellow and is the first artist-in-residence in the New York City Mayor's Office of Immigrant Affairs (MOIA). In 2013 she was part of the team creating the first document on artistic freedom and cultural rights with the United Nation's Human Rights Council.

Tania's work has explored both the promise and failings of the Cuban Revolution in performances that provoke viewers to consider the political realities masked by government propaganda and mass-media interpretation. In 2014, she was detained and had her passport confiscated by the Cuban government for attempting to stage a performance about free speech in Havana's Revolution Square. She had planned to set up a microphone and invite people to express their visions for Cuba. In May 2015, she opened the Institute of Artivism Hannah Arendt, in Havana.

Her work was exhibited at Documenta 11, Venice Biennale, Tate Modern, Guggenheim and Van Abbemuseum among others. She lives and works in New York and Havana.

Migrant Manifesto, Immigrant Movement International, 2011

Text Piece

With her concept of "useful art" (Arte Útil), Tania Bruguera seeks "to imagine, create, develop and implement something that, produced in artistic practice, offers the people a clearly beneficial result."

"Today, after working on the Arte UÌtil concept, I see myself as an initiator (rather than a performer or even an artist). By that I mean that what I'm doing is setting up the conditions for things to happen, where the audience has as much responsibility as I do for where the work goes. It is a way to acknowledge that with social and political public work we do not own all the work and that the ways by which these works can be sustained are by the intervention, care and enthusiasm of others. … There are many people that think that because I have proposed things like Arte UÌtil and what I call 'political-timing-specific art' I'm renouncing art; it is actually the contrary, it is claiming the right that art has to be redefined as an active part of other things, it is the rights artists have to be more than producers." [Tania Bruguera, in an interview with Tom Eccles, December 2015]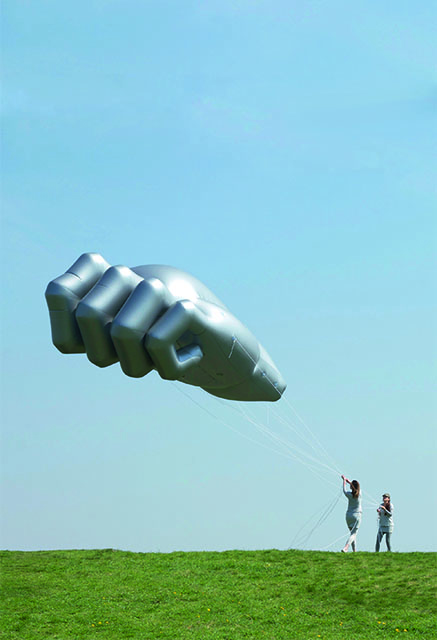 Anetta Mona Chișa & Lucia Tkáčová

Born 1975 in Nădlac, Romania.
Born 1977 in Banská Štiavnica, Slovakia.
They collaborate since 2002.
Live and work in Berlin and Prague.

Anetta Mona Chişa and Lucia Tkáčová have been working in collaboration since 2000. Born in Romania and Slovakia, their works highlight issues surrounding Eastern European History, gender relations, the individual vs the masses, as well as satirizing their identity as female artists working in an Art world predominantely populated by Western men. Through their more performative works, Chişa and Tkáčová use the the idea of the 'female duo' to subvert and question artistic/social traditions. The use of two strong bodies, collaborating and working together, transform the female body into a site of strength, rather than a site of male fantasies and enforced gender stereotypes.

The duo work across a variety of media including video, drawing and sculpture, often employing performance, intervention, language and game tactics in their acts. They both graduated from the Academy of Fine Arts and Design in Bratislava and currently live and work in Prague.

Manifesto of Futurist Woman (Let's Conclude), 2008

Video, 11' 13''
Produced by Neuer Berliner Kunstverein,
Courtesy of Galerie Christine König Vienna.

Manifesto of Futurist Woman (Let's Conclude) depicts a group of majorettes marching across an urban space, apparently performing a generic choreography. However, the majorettes, instead of following the usual dance routine, actually broadcast a message coded in Semaphore, an outdated naval signal language. The message performed by the majorettes is the concluding part of Manifesto della donna futurista, written in 1912 by the French poet, playwright and performance artist Valentine de Saint-Point (1875-1953); it was her response to Marinetti's infamous call, in the 1909 Manifesto del Futurismo, for the "scorn of woman." De Saint Point's manifesto anticipated a strong woman as a role model who would re-appropriate her instincts and vital strength in spite of a society which condemned her to weakness. Instead, she advocated the concepts of the woman-warrior and "female virility."

Try Again. Fail Again. Fail Better., 2011

Video, 7' 57''
Courtesy of the Artists and Galerie Cristine König Vienna.

The clenched fist pointing to the sky is an archetypal image of human disobedience, an image of the power of the weak, of courage and vanity. We re-created this symbol as an ephemeral inflatable sculpture, a huge "harmless" toy. The performance is conceived like a puppet show, a play in which the object is controlled by strings. The action turns into a reversed play, in which the "marionette" is at the same time the hand that moves the strings, whereas we become like living puppets. The interplay of idolatry and iconoclasm emphasizes the slippery area between control and subversion, hopes and resignation, creating a paradoxical relation between the followers and the transcending power of the idea. [A.M. Chișa & L. Tkáčová]

This work was produced for the Romanian Pavilion at the 54th Venice Biennale, 2011, where the artists represented Romania together with Ion Grigorescu.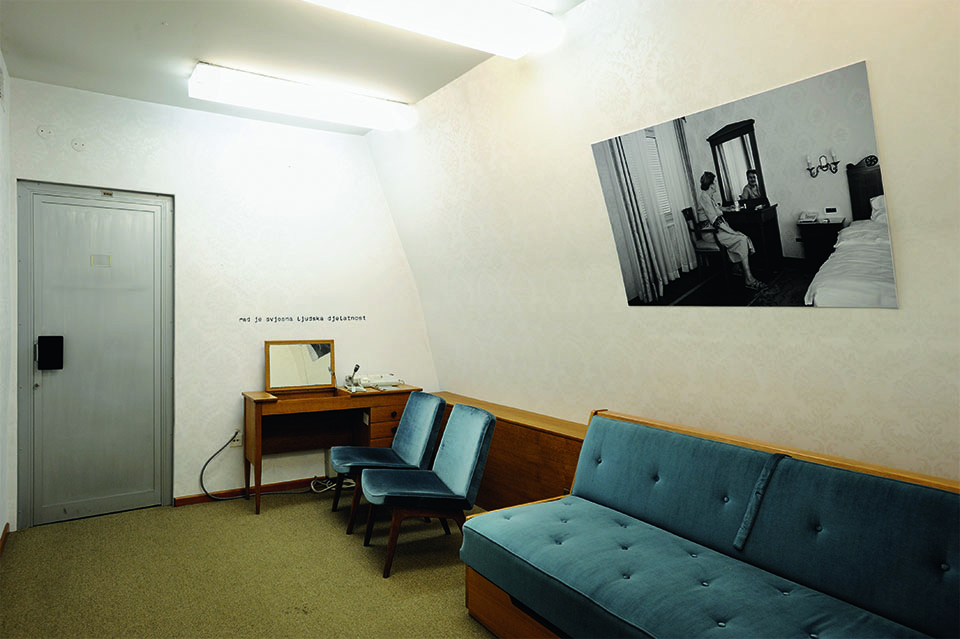 Danica Dakić

Born 1962 in Sarajevo, Bosnia and Herzegovina.
Lives and works in Düsseldorf and Weimar.

Danica Dakić's scope of work extends from video and film to photography and installation. Her works hark back to traditional art historical compositions, staging scenes with members from socially and economically marginalised backgrounds to act out their own narratives, giving her work a politically charged subject matter and theatrical aesthetic that explores issues surrounding identity and existence amongst the socially disadvantaged.

Dakić studied at the Academy of Fine Arts, Sarajevo, the Faculty of Fine Arts, Belgrade, and the Academy of Fine Arts, Düsseldorf. Since 2011 she has been a professor at the Bauhaus-Universität Weimar, where she heads the international MFA-program "Public Art und New Artistic Strategies".

Her work is in public collections such as the Centre Pompidou, Paris, the Generali Foundation, Vienna, the Museu d'Art Contemporani de Barcelona, the Nouveau Musée National de Monaco, the Museumslandschaft Hessen Kassel, the Landtag of the state NRW in Düsseldorf, and the National Gallery of Bosnia-Herzegovina, Sarajevo. Dakić currently lives in Düsseldorf and Weimar, Germany.

Jelica Dakić by Danica Dakić, 2012

Photography / Text, 68 x 49.5 cm

Rad je svjesna ljudska djelatnost.
Labour is a conscious human activity.

The sentence in Serbo-Croat quotes a Marxist definition of labour, which was often told by the mother Jelica to her daughter. Through this statement, the mother is advising the daughter on how to adjust her energy inputin relation to its outcome. In this work the artist merges a personal reminiscence with a collective memory. A photograph, taken in Opatija (Croatia) in 2010, belonging to the artist's private archive, portrays Jelica Dakić, the mother of the artist (who lives in Bosnia), in a hotel room, on a vacation taken together with her daughter who has long lived abroad.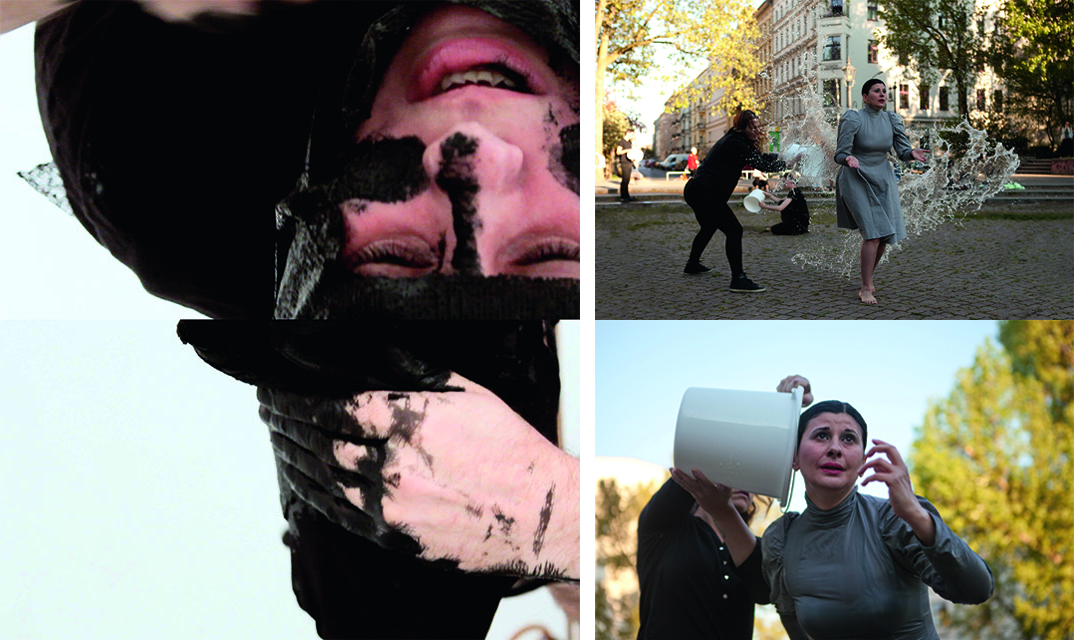 Nezaket Ekici

Born 1970 in Kırşehir, Turkey.
Lives and works in Berlin and Stuttgart.

Nezaket Ekici's video, installations and performances are often process-based and ask viewers to derive their own emotional and intellectual interpretations. Activated by the audience, the use of her body as a means of expression becomes a vital material in her work, where complex, often controversial topics are suspensefully countered by their aestheticizing presentation. Ekici frequently uses her own Turkish origins and education as a subject of tension, pitting her background against her living environment in present-day Germany. Cultural, geographic and individual boundaries, transgressions, gender, cross-border connections and authorial bodies are central to Ekici's works. By highlighting these themes in everyday life and placing them in a new context, she aims to interconnect every element to form a total work of art — a Gesamtkunstwerk.

Born in Kırşehir, Turkey in 1970, Ekici studied art pedagogics, sculpture and performance in Munich and Braunschweig, Germany. She then began working with performance and completed a master's degree in Performance Art with Marina Abramovic. She has exhibited internationally, with a total of more than 120 different performances on 4 continents in more than 100 cities and 30 countries. She currently lives and works in Berlin and Stuttgart.

Disguise, 2013

Video / Performance, 9' 56''
Camera and Editing: Branka Pavlovic
Technicians: Paper Blattmacher, Steffen Krüger Courtesy of the Artist.

Nezaket Ekici developed the idea for this work from her earlier performance Permanent Words (2009), in which she also hangs upside down reciting newspapers, quotations from the Quran and personal statements concerning the condition of women in the Islamic world with all its benefits and disadvantages. In her new video performance Disguise she takes a step further, showing a woman that not only hangs up-side down, but who is hindered to act and to talk because of black plaster that covers hear head, face and mouth. The artist becomes less and less comfortable in her situation, when she is forced to shut up by plaster covering her mouth and a man's hands holding her head. And even if this work clearly deals with women's place in Islamic societies, it also point out that women's rights are restricted nowadays in many places, despite the Western view that equality exists.

On the Way Safety and Luck, 2011/2016

Video / Performance, 34′ 19″
Previously presented at:
Festiva-; Künstlerinnenverband Bremen, 7. Bremer Kunstfrühling, Güterhalle 21.5.2011; Thessaloniki Performance Festival, Parallel Programme of the 3rd Thessaloniki Biennale of Contemporary Art, 19 – 25.9.2011.
Performers:
Nezaket Ekici with Evi Afstralouevi, Liat Benattis, Julian David Bolivar, Vanessa Braun, Nuria Fontecha, Deenesh Ghyczy, Norman Gla, Mina Godaszani-Bakhriari, Aya Ito, Teresa Kuhn, Andrea Kurmann, Ruby Mason, Aline Oliveira, Felix Roadkill.


In the performance On the Way, Safety and Luck, Ekici, a constant traveler, evokes her childhood memories concerning a farewell ritual she witnessed during her early childhood in Turkey and later also in Germany. Each time a Turkish family had to travel and leave home, either to go back to their old home in Turkey or to the new home in Germany, the members of the family or neighbors who are left behind used to come out in the street with buckets of water, throwing water behind the cars of those who are departing. This custom is also known in many other Balkan cultures. It used to be (and sometimes still is) observed in Bulgaria and Serbia. The use of water in this leave-taking ritual has the meaning of good luck and safe journey, which should come to pass as easily and smoothly as 'running water'. The meaning of water here is also as a means of spiritual purification and change. In re-enacting this custom in a rather radical manner, Ekici may imply that travel and leaving home nowadays is not always motivated by personal decisions but by other forces such as poverty and war.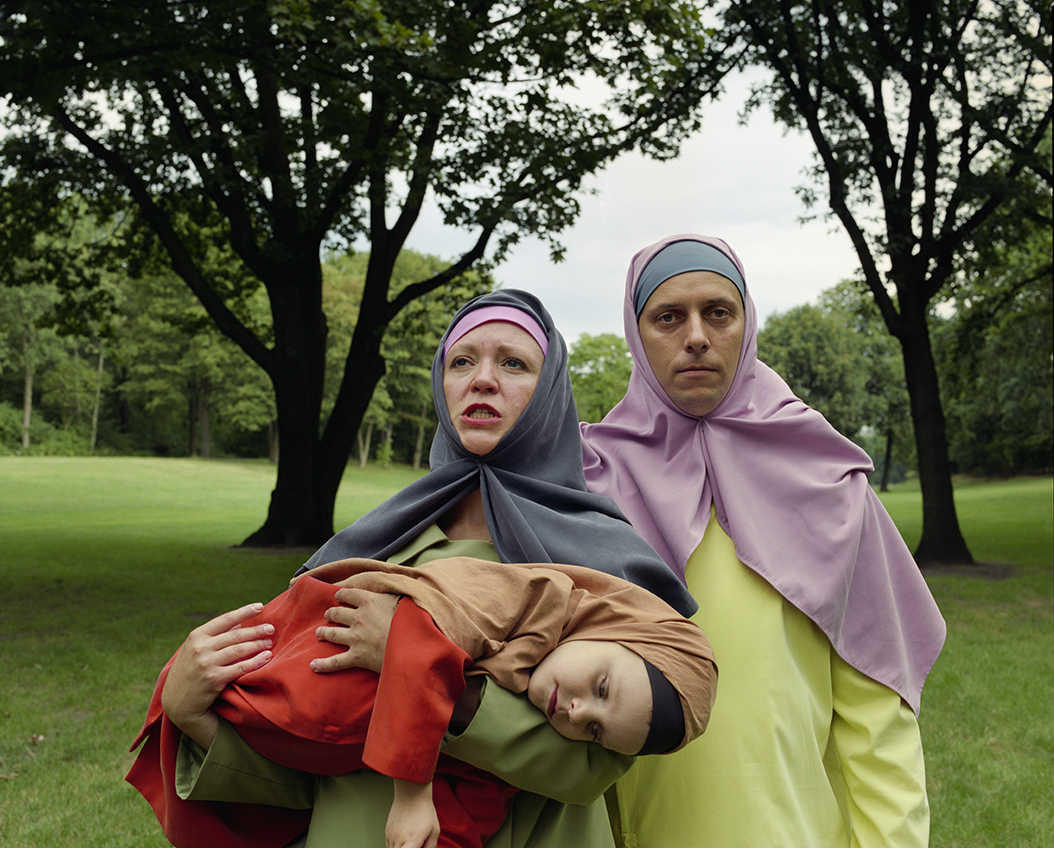 else (Twin) Gabriel

Born 1962 in Halberstadt, GDR.
Born 1969 in Potsdam, FRG.
They collaborate since 1991.
Live and work in Berlin, Hamburg and London.

Else Gabriel came to prominence within circles of the GDR art scene during her time at the Dresden Art Academy in the mid 1980s. After becoming a member of the notorious group Autoperforationsartisten, Gabriel began collaborating with artists such as Michael Brendel, Volker (Via) Lewandowsky and Rainer Görß. Their performative works became synonymous with challenging GDR ideology, using shocking techniques such as self-mutilation to question the repressive teaching methods used within schools and universities.

After meeting Ulf Wrede (now her partner and father to their two children) in the late 1980s, they began their long term collaborative project under the name else Twin Gabriel in 1991. Their work spans across digital and performative mediums, with themes ranging from social/political repression, late capitalism, the family system and reconfiguring German identity (post-Wall), whilst introducing humour and the absurd into everyday situations.

Else Gabriel has been a professor at the Kunsthochschule Berlin-Weißensee since 2009.

Kind als Pinsel, 2007

Video / Performance, 6' 14''

The camera performance "Die Erziehung der Hirse" is a moral poem, which, without a touch of irony, Berthold Brecht wrote praising the "great harvester" Joseph Stalin. Paul Dessau composed the music for the poem in 1952-54. I selected parts from this choral piece and sung these parts of it myself. The music forms the background for the images remaining in my memory or the memories I "felt" or dreamed about during my childhood in the GDR, which are filmed with a Super-8 camera. "Kooperatorke" was a Soviet name for a special type of corn. [else (Twin) Gabriel]

Billett Parnass, 1999/2000

Video, 22' 59''

The focus is on the construction of a figure with faults – husband and mother, intoxicated Russian and upright Central German, once in front of the Christmas tree, once in the production, mute, brilliant, serious, mindless and somehow from another time. Else Gabriel and Ullf Wrede drove to the Harz Mountains to collect keepsakes, clichés and fairytale images and to produce a pseudo-portrait of the East German-style, Protestant rigidity of tolerance. In the video Else Gabriel plays the father, her son Linus plays his daughter and everyone else plays everyone else.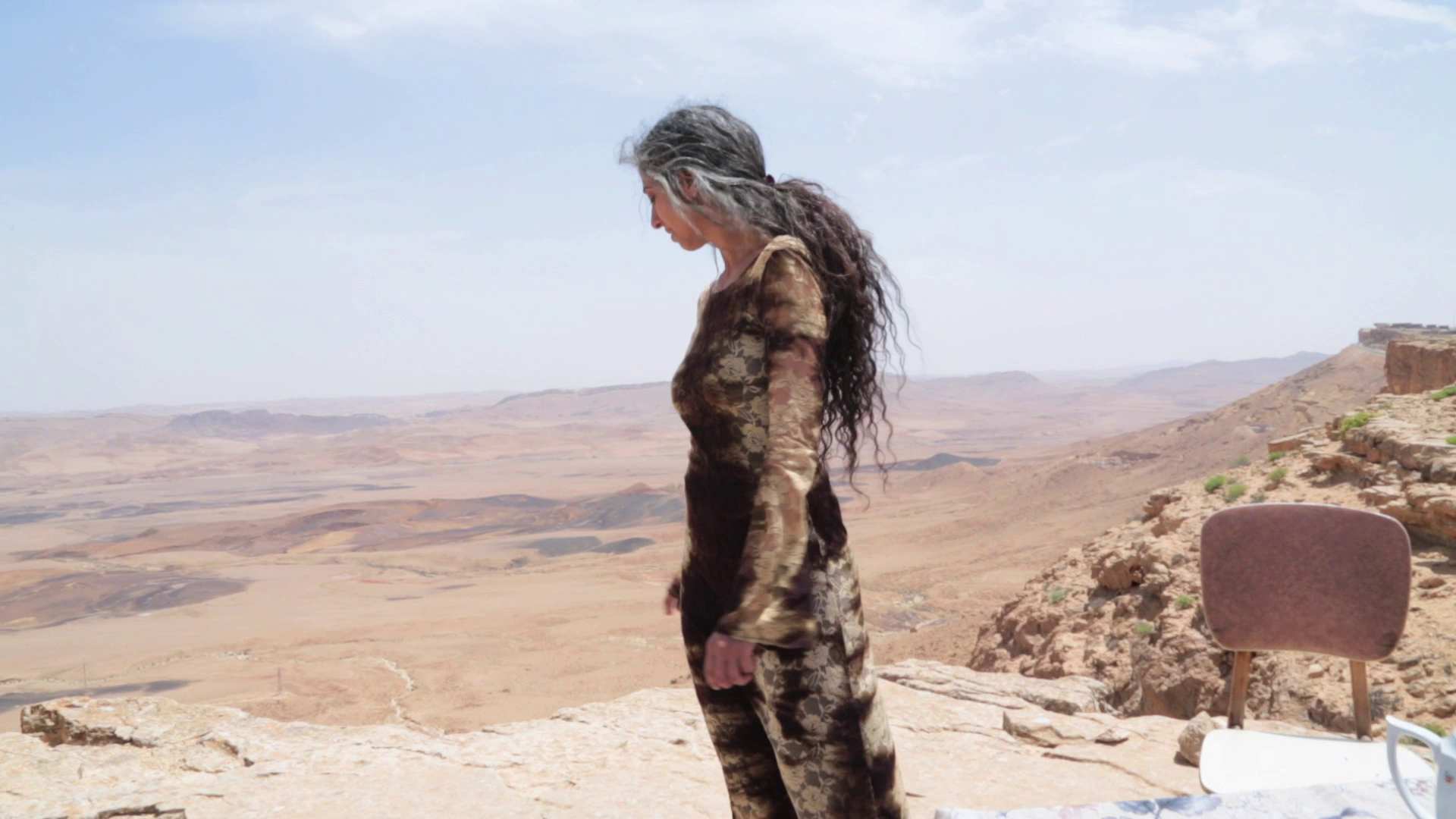 Fang Lu

Born 1981 in Guangzhou, China.
Lives and works in Beijing.

Fang Lu's primary medium is video, seeing the camera as a tool to transform the everyday into an alternative reality, as well as an important instrument in activating her role as performer in her work. Her work considers the reality of being a female artist in China as well as her identity as a Chinese artist studying in the US.

Fang Lu received her BFA from Graphic Design department at School of Visual Art in New York in 2005, and MFA from the New Genres department at the San Francisco Arts Institute in 2007. She is co-founder of Video Bureau, an independent video archive resource in Beijing and Guangzhou. She lives and works in Beijing.

Sea of Silence, 2015

Video, 29'

The work is centered on the idea of speaking about love as a form of action. Three woman protagonists, as three distinctive individuals, talk to the camera about specific events and experiences when they encounter love. They are situated in a remote desert. This untamed environment is a new habitat for them to pursue a new form of living. [Fang Lu]

This work was made during the artist's stay at the Artport residency program in Israel. Sea of Silence is the first in a series of works about women's experiences of love. The second work in this series, Secret of the Supermoon, was produced by MOMENTUM in 2015 as the result of Fang Lu's artist residency at MOMENTUM. This series of works addresses heroism in a private rather than political context. Chinese artist Fang Lu transcends questions of culture and nationhood in reminding us that women's battles are fought on many fronts, and that personal acts of strength can be as heroic as public acts of resistance.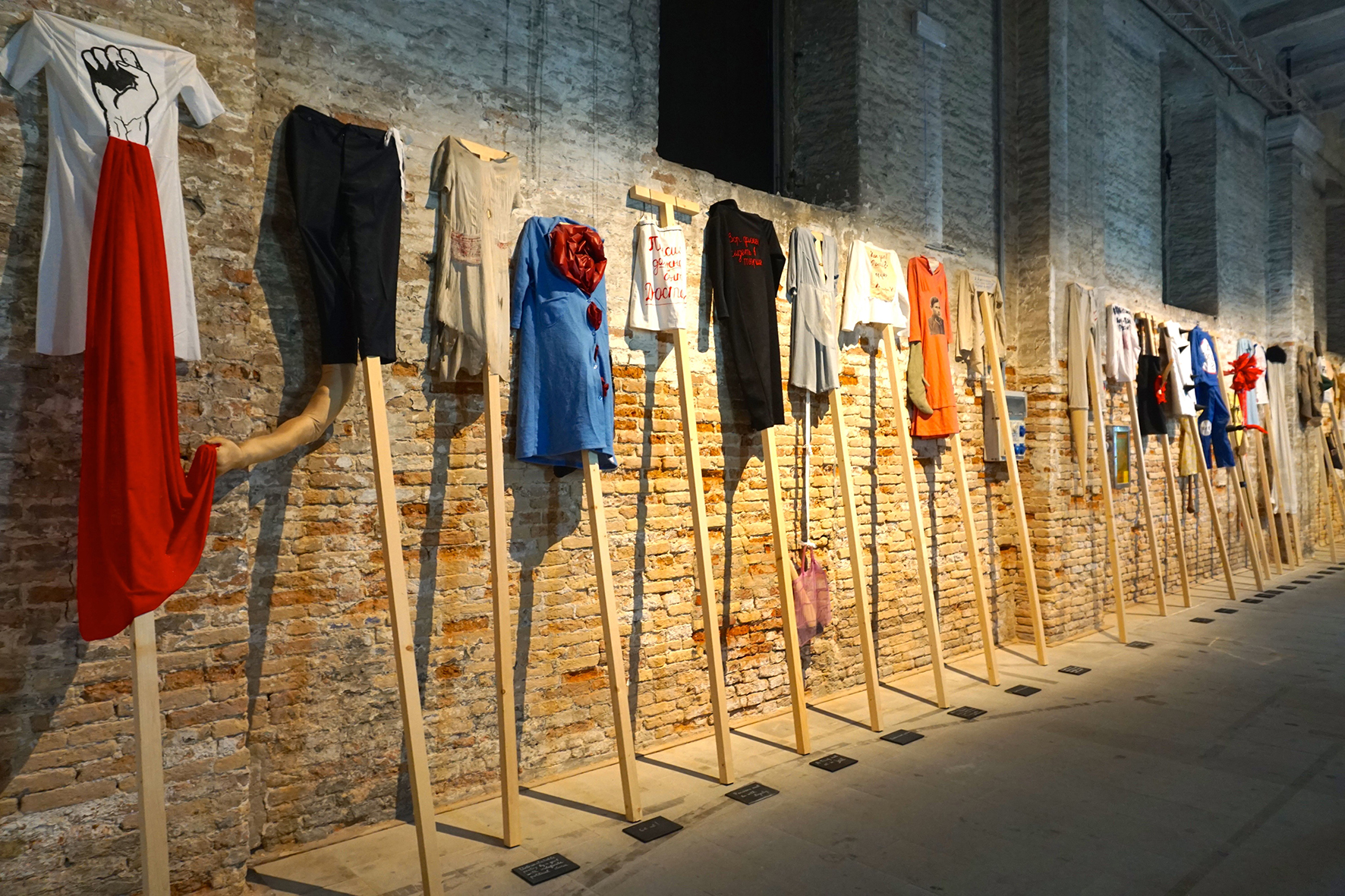 Gluklya (Natalia Pershina-Yakimanskaya)

Born 1969 in Leningrad (St. Petersburg), Russia.
Lives and works in St. Petersburg and Amsterdam.

Gluklya is a Russian artist working internationally, exploring the field of research based art, as well as participatory and multidisciplinary projects where she experiments with video, performance and installations. Her work is continually shifting between different disciplines: One of her main preoccupations in her work currently is challenging social hierarchy, uniting people within her projects from different corners of society – Migrants and dancers, pensioners and students, the marginalised and professors, minors and elderly ladies. Through this dialogue, Gluklya creates a new language of expression, giving her works a multi-layered and challenging dimension.

Together with her colleague Tsaplya, she founded the FFC /Factory of Found Clothes project, (1996-2012), which became one the most recognizable feminist projects internationally. Gluklya and Tsaplya are considered as pioneers of Russian performance.

In 2002 she also became a member of the Chto Delat group, a multidisciplinary platform uniting artists, philosophers and activists.

Clothes for Demonstration Against False Election of Vladimir Putin, 2011 – 2015

Installation (Textiles, Handwriting, Wood)
Realised by the support of VAC Foundation Moscow for Venice Biennale 2015.
Courtesy the artist & AKINCI, Amsterdam.


The idea for this work appeared during the time of the first big protests in Russia, beginning in December 2011, against Putin's false elections. It was unpredictable for everybody; because of the complete a-politicization of our society, none of us could have imagined, even the day before, that it might happen. Later, in 2012, I decided to incorporate the spirit of protest and political uprising at different demonstrations into my long-term project Utopian Clothes. Clothes hanging on sticks represent a new type of demonstration banner that makes the voices of protesting people visible and gives a voice to people who cannot speak. Each item of clothing has its own story and aura and represents a certain voice, a precise position in society. Gradually the number of clothes with protest expressions grew into its own series with the project title Clothes for Demonstrations. Insofar as the language of protest in Russia has only started to take shape, any diversity among protests, any artistic expression, might be valuable in developing a shared spirit of resistance. The installation Clothes for demonstration against the false election of Vladimir Putin 2011 – 2015 represents the memory of the first outburst of free will of the Russian people, who have awoken from a long, long sleep. [Gluklya / Natalia Pershina-Yakimanskaya]

The installation Clothes for demonstration against the false election of Vladimir Putin 2011 – 2015 was shown at the 56th Venice Biennale in 2015.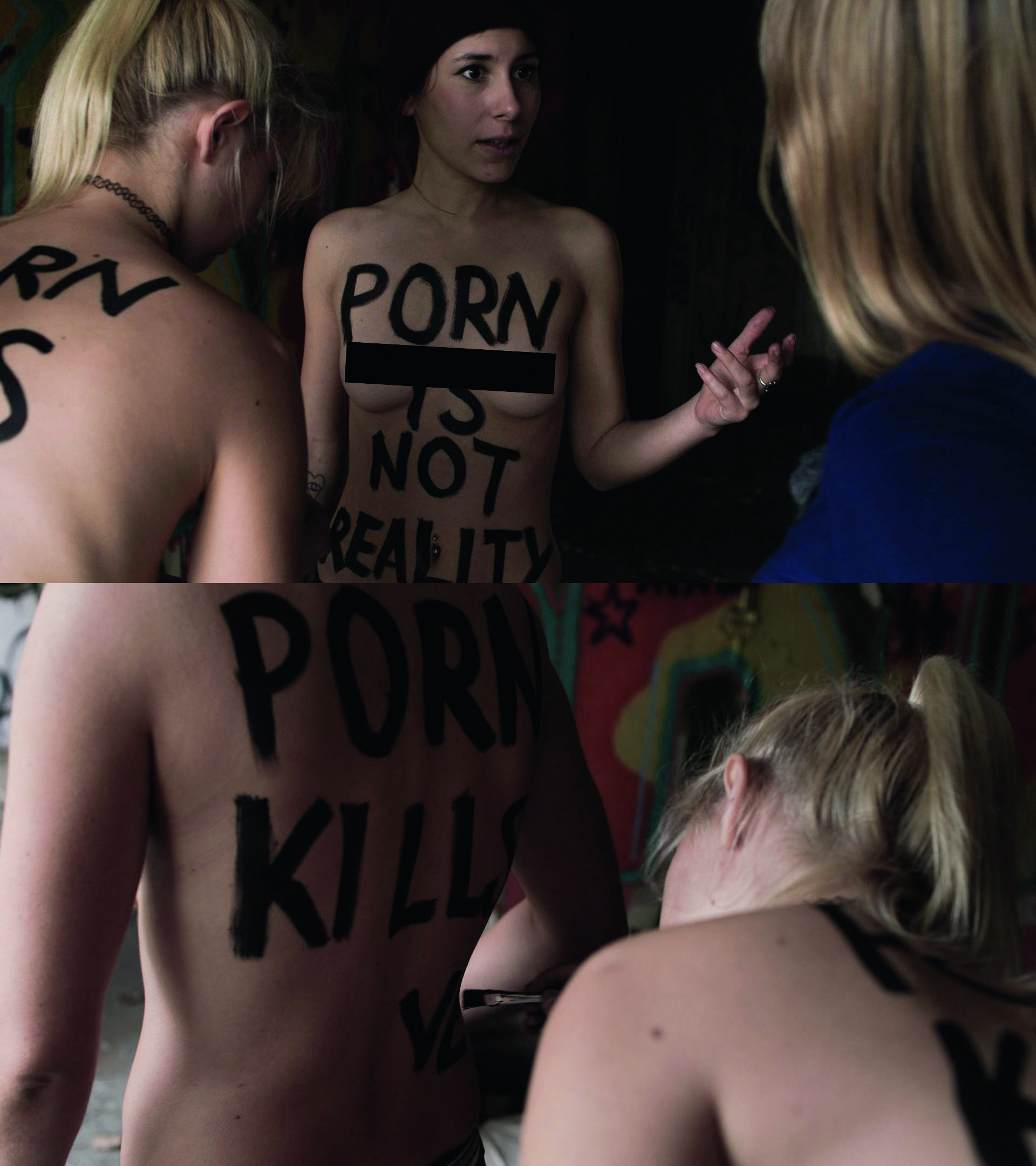 Stefanie Gromes & Katrin Hafemann


Born 1981 in Berlin, Germany.
Born 1981 in Hamburg, Germany.

Stefanie Gromes is working as a freelance film writer for the public service broadcasting company (NDR/ARD Television) in Hamburg, in the current affairs department, since 2012. She also works for the department "Die BOX/ lab for creative storytelling in documentaries".

Katrin Hafemann is working as a freelance film writer for the public service broadcasting company (NDR/ARD Television) in Hamburg, in the department of current affairs, since 2002. She also works for the department of "Die BOX/ lab for creative storytelling in documentaries".

7 Tage…FEMEN, 2015

NDR, Documentary, 30'
Author, Camera, Editing: Katrin Hafemann
& Author, Presenter, Editing: Stefanie Gromes.


After long research, Stefanie Gromes and Katrin Hafemann managed to realize this documentary film together with the members of the FEMEN activist group in Germany. It is film based on mutual trust. The FEMEN activist feminist movement originated in Ukraine around 2007, and soon spread worldwide. Klara and Zana launched the German branch together in 2012. Since then, they, like their co-fighters acting internationally, protest against pornography, prostitution and animosity towards women in Islamism. In doing so, they expose their own nudity: "Society can get our tits, but only with the message," says Zana. What motivated German women to such radical rebellion and what is the price they pay for it? Through a number of interviews, this film offers personal answers, proving that today the slogan "personal is political" has preserved its old meaning while acquiring new forms.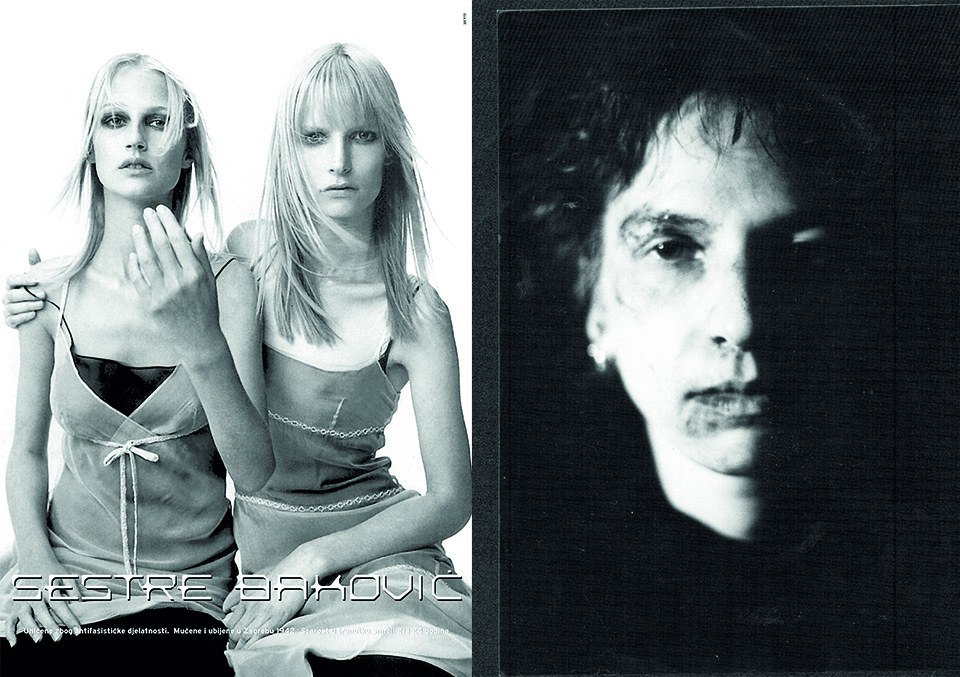 Sanja Iveković

Born 1949 in Zagreb, Croatia.
Lives and works in Zagreb.

Sanja Iveković was raised in Socialist Federal Republic of Yugoslavia and belongs to the artistic generation covered by the umbrella term New Art Practice that emerged after '68. Ivekovic's work is marked by the critical discourse with the politics of images and body. The analysis of identity constructions in media as well as political engagement, solidarity and activism belong to her artistic strategies. She has been working with performance, video, installation and actions in the public domain since the 1970s. Her work from the 1990s deals with the collapse of socialist regimes and the consequences of the triumph of capitalism and the market economy over living conditions, particularly of women.

Our Beautiful, 1998

Video, 25'


This video was commissioned in 1998 as a clip by the coalition of Croatian women's NGOs as a part of the campaign opposing violence against women. It consists of a single shot, showing a face of a beautiful woman, who slowly turns, exposing the other part of her face, which is battered. The Croatian national anthem, Our Beautiful ("Lijepa naša"), is heard at the beginning of the video along with the first chord of the anthem: "Our beautiful homeland, oh, our hero land…" An attempt to broadcast this clip on Croatian national TV has, alas, failed.

Croatian intertitle reads: 45% of battered women are victims of their partners.

Invisible Women of Solidarity (6 out of 5 million), 2009

Screen Prints, 72 x 51.8 cm
Courtesy of the Artist and the Museum of Modern Art in Warsaw.


This series depicts six women who were influential in establishing the Polish liberation movement of Solidarity, yet whose roles were marginalized, if not entirely erased in the official narrative of the movement. The work stands as a "monument to invisible women" and as many other of Iveković's projects, it questions the constructions of collective memory and historical amnesia. Here, Iveković seemingly reverses the historical cannon, shedding light on six key women in the movement by presenting their portraits and next to them their full biographies. In presenting the portraits white on white, the artist refers to the official historical narratives which enact various forms of silencing women as historical actors.

GEN XX, 1997 – 2001

6 Photographic Prints, 100 x 70 cm


Project GEN XX is a series of photo works designed in the form of magazine advertisements, published between 1997-1998 in Croatian independent periodicals and women's journals such as Arkzin, Zaposlena, Frakcija, Kruh i ruže and Kontura. The women on the photographs are fashion models whose faces are familiar to the general public. The names and short bios collaged on the photographs belong to those Croatian women who had been captured and/or died as antifascists during WWII. Ljubica Gerovac, sisters Baković, Nada Dimić, Dragica Končar, Anca Butorac, who had been proclaimed "National Heroes" in socialist Yugoslavia, were well known to the generations who matured during the socialist period. The artist's mother, Nera Šafarić, is represented by an original photograph of herself, two years before she was deported to Auschwitz, where she remained till the liberation. In the post-communist age, those women are either unknown or have been erased from the collective memory.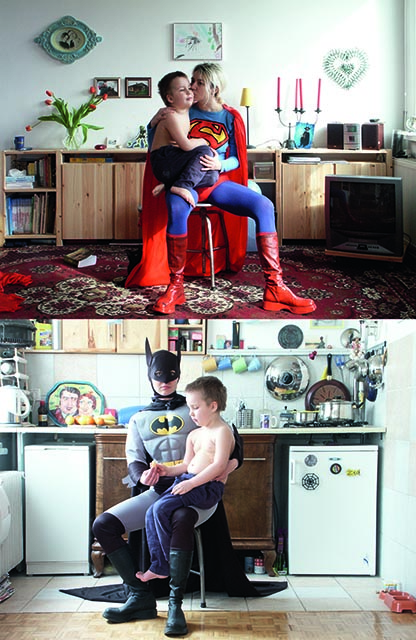 Elżbieta Jabłońska

Born 1970 in Olsztyn, Poland.
Lives and works in Bydgoszcz, Poland.

The art of Elżbieta Jabłońska, often described as post-feminist, offers an amiably ironic commentary on the status and role of women in a traditional society, interweaving women's everyday activities into art in a good-natured way. In her works, the artist uses and transforms cultural stereotypes and clichés associated with the notion of woman and femininity, playing an intelligent game with them, but full of humor and warmth.

Elżbieta Jabłońska received her MA degree in 1995 from the Fine Arts Department, Nicholas Copernicus University in Torun, where she has been teaching since 1996. She lives and works in Bydgoszcz. She works in different media, often through space-and-time-related activities. In 2003 Jabłońska received the Spojrzenia (Views) 2003 Award of the Cultural Foundation of the Deutsche Bank.

Supermother, 2002

3 Photographs , 100 x 130 cm
Courtesy of the Artist.


Jabłońska is an artist whose prime artistic concern is questioning the concept of domesticity that is historically associated with the "woman's sphere." In her series Supermatka (Supermother) she, on the on hand, challenges the myth of The Polish Mother (Matka Polka) embedded in Polish national imagination for centuries, insisting on a mother's endurance and self-sacrifice. In this series Jabłońska addresses a new set of archetypal demands. Clad in the costumes of cartoon superheroes, the artist poses with her son as the defender of home and family, referring to her role as both natural caregiver and entertainer. These works, on the other hand, point out contradictory cultural paradigms that pit tradition and Catholicism against the rising tide of consumerism, technology, and Western values, denounced by the right-wing catholic women's organizations in Poland. As many other Polish women artists, Jabłońska destabilizes this mythology via a self-ironizing game.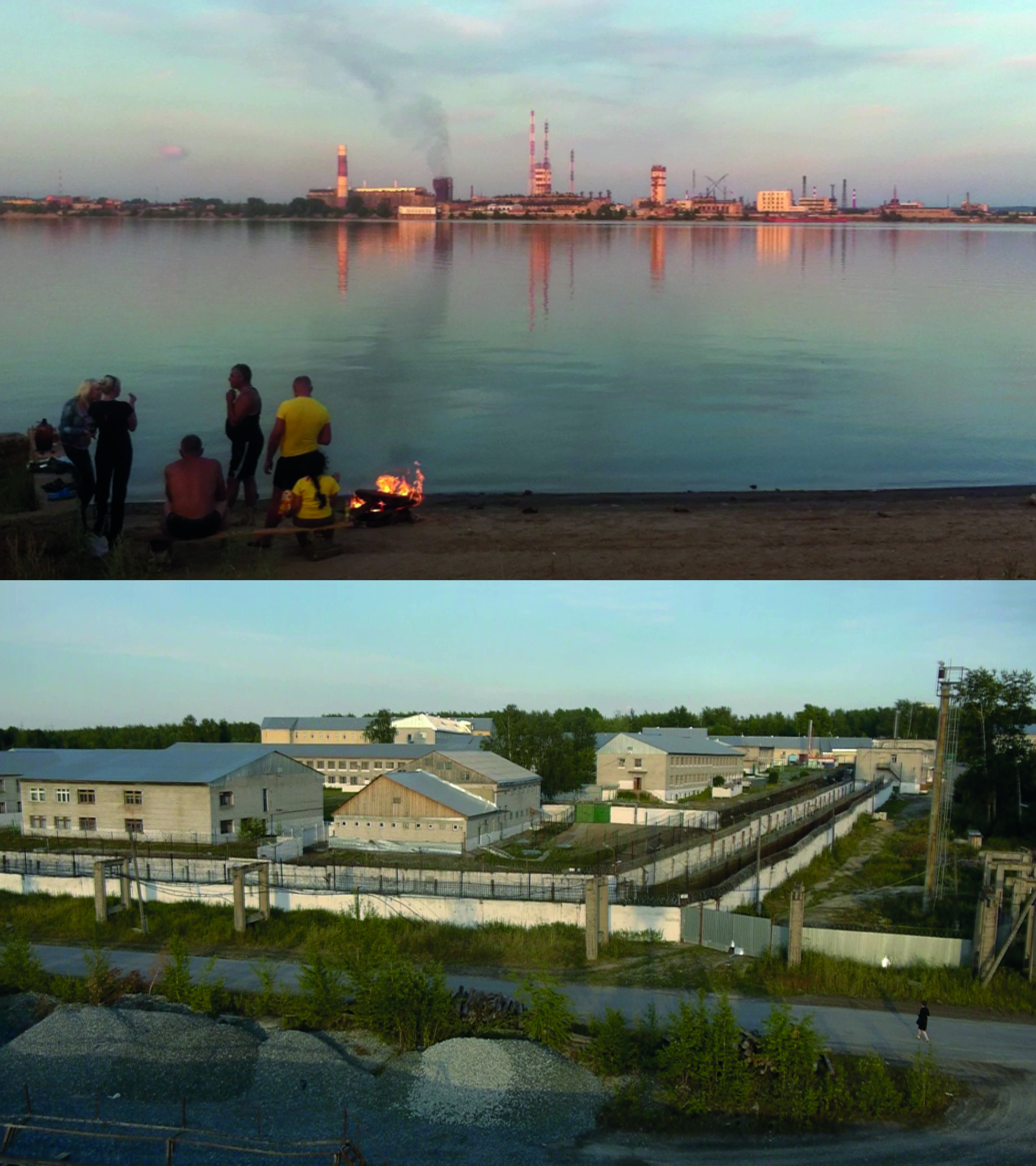 Zuzanna Janin

Born 1961 in Warsaw, Poland.
Lives and works in Warsaw.

Zuzanna Janin is a visual artist and former teen actor. Having at one time starred in the Polish series Szalenstwo Majki Skowron (Madness of Majka Skowron), Janin now uses her theatrical background to create sculpture, video, installation, photography and performances. Janin's work is particularly interested in the human condition, examining past memories and personal history in an attempt to establish a material a relationship with them.

Her work has been shown in a variety of spaces, including the Museum of Contemporary Art, Chicago, the Foundation Miro, Barcelona, Martin Gropius Bau, Berlin, Hamburger Bahnhof, Berlin, Moderna Museet, Stockholm, National Gallery Zacheta, Warsaw, Center for Contemporary Art, Warsaw, Haifa Mu- seum of Art, Haifa, Israel Museum, Jerusalem, Jeu de Pomme, Paris, Ludwig Museum, Aachen, Kunstmuseum Bern, Kunsthalle, Bern, Hoffmann Sammlung, Berlin, and TT The THING, NY. Janin has also taken part in the Sydney Biennale, Istanbul Biennial, Liverpool Biennale, and the 54th Venice Biennale.

Lost Butterfly, 2016

Video, 40' 56''


Lost Butterfly narrates a story of lost and found memory. Zuzanna Janin, the artist and the daughter, is reconstructing here the memory about her mother, the painter Maria Anto, whose painting, entitled Zuzanna Goes to the Ball (1961), was dedicated to her still unborn daughter. This work had been exhibited at the Sao Paolo Biennial in 1963, but since that time it has been lost. This painting never returned to its home country, Poland, and in the archives of the painter, who died in 2006, there was only a black and white photograph of a later version of the lost image. The journey to Brasil, which the daughter decided to take, was a detective-like investigation about the lost object of desire; at the same time the journey was a way of re-enacting a family memory, which, being a memory about a Polish woman painter, belongs as well to the (Polish) cultural memory.

The End. Chapter 1. A Trip to Fear, 2013

Video, 25' 10''


The first part of the video project "THE END" is based on the artist's journey from Poland to Russia, where Janin travelled in a gesture of solidarity with the imprisoned members of the Russian feminist punk rock group Pussy Riot. Focusing on a single geographic location to illustrate two parallel stories, the artist documents her journey to a country town on the banks of the Kama River where Masha from Pussy Riot was then imprisoned, and where, generations before, Janin's own great grandfather had also been imprisoned, sent into a slavery in exile in a gulag. Sharing the fate of many other orphaned children from Warsaw. A Trip to Fear is also a personal trip into the depths of personal and collective memory, which revolves around empathizing with those people who risk their freedom and comfort to struggle for a better tomorrow, as well as denouncing evil and oppression. It is an act of solidarity with those who suffer shame, fear, humiliation, degradation and exclusion. It is also a call for artistic freedom.

Majka Skowron. My Heroine for Today, 2016

Project on Facebook / print posts from Facebook, dimension variable (ca. 200 pieces), project in progress


Situated on the Facebook page of the artists' fictional alterego Majka Skowron, this work takes the form of daily posts by the artist about women – both extraordinary and ordinary –who inspire her. Majka Skowron is the name of the hero of a Polish television program of the 1970's, The Madness of Majka Skowron (1975), still viewed today as a cult classic. As a child actress, Zuzanna Janin played Majka throughout the run of the program. In 2009 – 2012 she made a series of 9 video works entitled Majka from the Movie, where she mingles excerpts of the original footage with re-staged scenes played by her own daughter, documentary news footage of world events, and found footage from Eastern and Hollywood movies and music, thus merging investigations into the history of art and film with a focus on rebellion. Maintaining the fictional character of Majka Skowron as her alterego on Facebook, Janin yet again reveals herself through the lens of a social media. Majka Skowron, now grown up, returns to her role of provocateur, using the media of Facebook to highlight the true stories of women who have been wronged or forgotten by society.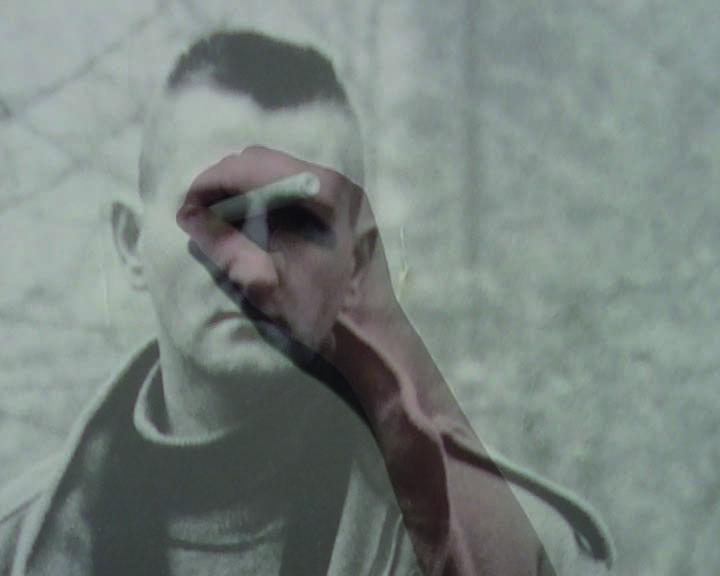 Adela Jušić

Born 1982 in Sarajevo, Bosnia and Herzegovina.
Lives and works in Sarajevo.

Born in Sarajevo and growing up during the Bosnian War (1992-1995), Adela Jušić's rhetoric is predominantly entwined with issues surrounding memory, personal tragedy and the reality of conflict. Through processing her experiences mainly through the medium of video (The Sniper, 2007), Jušić's work is at once cathartic and objective, looking at events from a distance in order to critique and reconsider the nature of war.

Her preoccupation with war also examines patriarchal conditions and enforced gender stereotypes in Bosnia. As a young woman working and living in Bosnia, and as someone who "does not fit Bosnia's stereotypical idea of what a woman should be" (Jušić, 2015), the artist has been branded a social outsider and condemned for her untraditional view of gender. In response to this, Jušić founded the Association for Art and Culture, CRVENA, an organisation working on a number of cultural and feminist projects in Sarajevo. In 2013, Jusic also completed an MA degree in Democracy and Human Rights in South East Europe at the Sarajevo and Bologna University.

Adela Jusic has won the Young Visual Artist Award for the best young Bosnian artist in 2011, Henkel Young Artist Price CEE in 2011 and award of Belgrade October Salon in 2013.

The Sniper, 2007

Video, 4' 09''
Camera: Ervin Babić
Editing: Adela Jušić


The aggressor's sniper campaign against the population of the besieged Sarajevo during the last war was an inhuman violation of the rules and customs of war, directed principally towards civilians. My father had been a member of the Bosnian Army from the outset of the war through 3 December 1992 when, as a sniper, he got killed by a sniper bullet which hit him in the eye. Right before his death I found his notebook into which he continuously, over several months, listed how many soldiers he had killed during his combat assignments. [Adela Jušić]

Revealing how wartime memories are intertwined with family and childhood memories, Jušić reminds us of the power of autobiographical work in questioning history and conflict. What is called into question in The Sniper is the reality of war itself, in an attempt to go beyond nationalist, ethnic or religious issues, which have been the main point of discussion throughout the post-war period.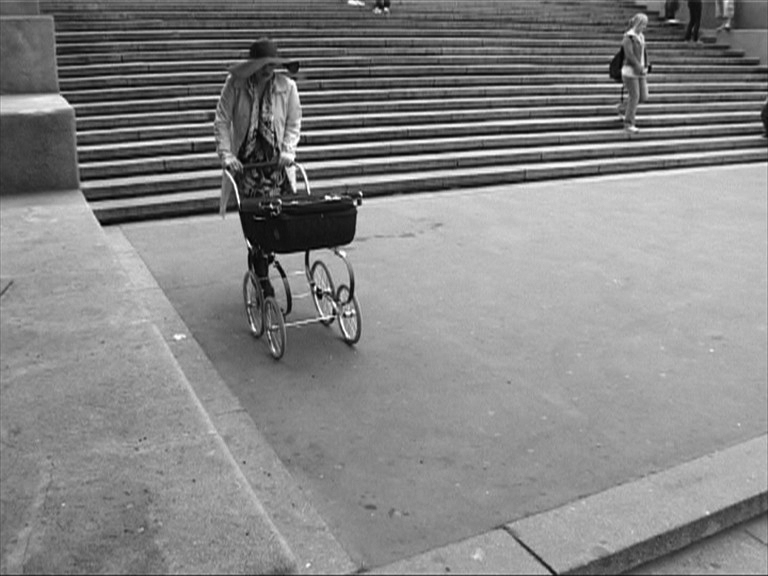 Elena Kovylina

Born 1971 in Moscow, USSR.
Lives and works in Moscow.

Kovylina spent thirteen years receiving a classical Soviet art education until she was accepted to the Art and Media School, Zurich, in 1996. Since then, Kovylina's period of experimentation eventually led her to her preferred medium: performance. Her pieces are shocking, distrurbing and hypnotising, using her body as a site of danger (where she often inflicts potential physical harm onto her and others) in order to question the conventions, tradtions and dogmas of society.

In 1991 Kovylina graduated from Moscow State Academic Art School, "Memory of 1905" for Visual Arts. From 1993 to 1995 she studied at the Surikov Art Institue. From 1996 to 1998 she studied at the Art and Media School in Zurich (installation, performance, video). In 1999 she graduated from the course "New Artistic Strategies" at the Georges Soros Centre of Contemporary Art in Moscow.. In 2003 she received a diploma from the Faculty of Media Art at the University of Arts Berlin (Udk Berlin), where she studied under professor Rebecca Horn.

Carriage, 2009

Video, 4' 43''
Odessa


Appropriating a sequence from Sergei Eisenstein's iconic film, Battleship Potemkin (1925), Kovilyna uses her feminist gaze to produce yet another iconic image: The Carriage. Eisenstein produced his dramatized version of the mutiny that occurred in Odessa, when the crew of the battleship Potemkin rebelled in 1905 against their officers. He was concerned with staging of heroic events as a great collective (male) tragedy, which naturally required (male) sacrifice. Kovilyna, in contrast, is focusing on one single moment of the rebellion: the baby's pram running down the Odessa steps. This sequence may suggest that mothers must be ready for sacrificing their children for the sake of revolutionary change; but at the same time Carriage is about women's helplessness to control and protect their lives and the lives of their offspring, not only during social rebellions but in general.

New Woman, 2012

Video, 5' 56''
Moscow


This specific new woman, with no resemblance to anyone else, has always existed amongst – or even within – millions of women of the past; women who, perhaps, could only dream such a self during the night when baby care, housekeeping and other feminine obligations were over for a little time – until the next day's obligations came. The innovative potential of women was long supressed from finding its application in society due to prescribed traditional roles. A woman with education for centuries remained a rare phenomenon, too. A woman wearing the academic mantle of a Master is a clear sign of her good education. This is, however, a figure of the Newest Times. One like her would have been burned centuries ago. [Elena Kovylina]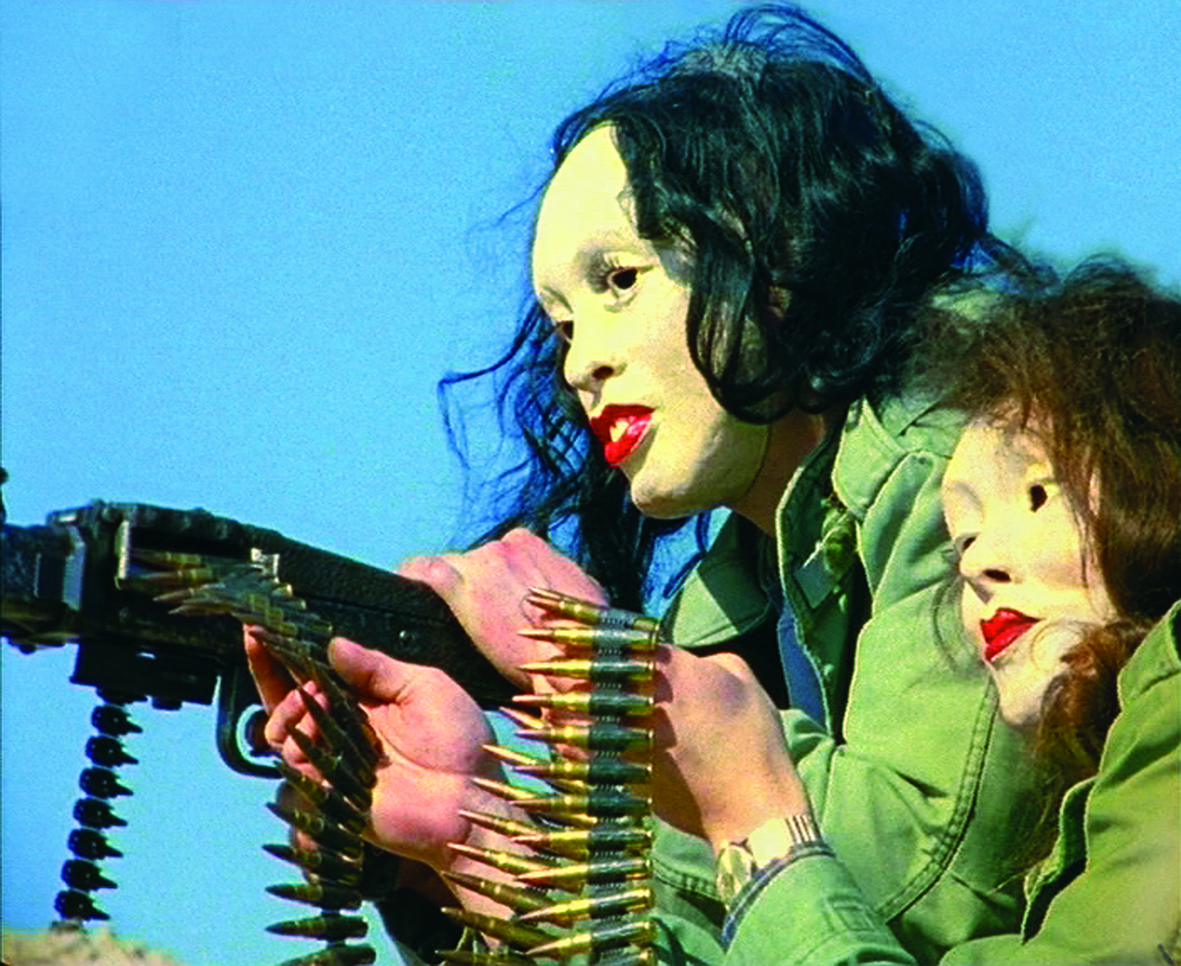 Katarzyna Kozyra

Born 1983 in Warsaw, Poland.
Lives and works in Warsaw, Trento and Berlin.

For years Kozyra's art has been moving the public opinion, often sparking polemics. As a sculptor, photographer, performance artist and filmmaker, the artist consistently questions stereotypes and socio-political discourses to critical revision. Her works raise the most fundamental issues of human existence: identity and transience, life and death, religion and sex. She explores the area of cultural taboos and clichéd behaviors embedded in our everyday life. Although Kozyra is classified as a new media artist, her use of multiple techniques makes an attempt to label her art difficult.

Kozyra is a leading figure of contemporary art whose work has been widely recognized and awarded as one of the finest examples of Polish art on the international arena. Kozyra's activities became crucial for the development of the new artistic movement known as Critical Art and heavily influenced the shape of contemporary culture, often constituting a starting point for a broader discussion. She received, among others, the Award of the Minister of Culture and National Heritage (Warsaw 2011) and the Paszport Polityki award (Warsaw 1997). She was granted the DAAD scholarship (Berlin 2003) and the Kościuszko Foundation scholarship (New York 2000). In 1999, she received an honorable mention at the 48th Venice Biennale for the video installation Men's Bathhouse in the Polish Pavilion. In 2011 she obtained her Doctor's Degree at the Academy of Fine Arts in Warsaw. A year later, she established the Katarzyna Kozyra Foundation, which focuses on supporting women's activities in the area of culture and art. In 2013 the Huffington Post named Kozyra one of ten most important female artists of the new millennium. Since 2010 she has been working on her autobiographical film. In 2014 she won the Polish Film Institute/ Museum of Modern Art award at the 39th Film Festival in Gdynia for her idea for an experimental movie Project X.

Punishment and Crime, 2002

7 Channel Video Installation (Colour)
1st channel (trailer) – 2' 32"
2nd channel – 1 h 59' 34"
3rd channel – 1 h 57' 06"
4th channel – 1 h 51' 29"
5th channel – 1 h 56' 45''
6th channel – 1 h 45' 52"
7th channel – 4' 14"
Audio, Language: Polish


The title of the work, Punishment and Crime, is borrowed from the Dostoyevsky's novel. In Kozyra's work the act of destruction is in and of itself a punishment. In this multi-channel installation she explores one side of male behaviour and fascinations, showing a group of men and boys engaged in paramilitary activities. For them, the weapons and explosives are not simply a hobby but a deep passion. Free of any ideals or ideological goals, their obsession appears primal and atavistic. The artist documents the actions and activities of this group. On one level, these resemble innocent childhood war games, while on another, due to the genuine danger and violent force of real weapons, bullets and explosives, they are closer to actual military operations. The faces of the participants are camouflaged with masks representing faces of pin-up girls or Playboy models. This transposition of gender softens the effect of danger and fear without depleting the authenticity and documentary character of the footage.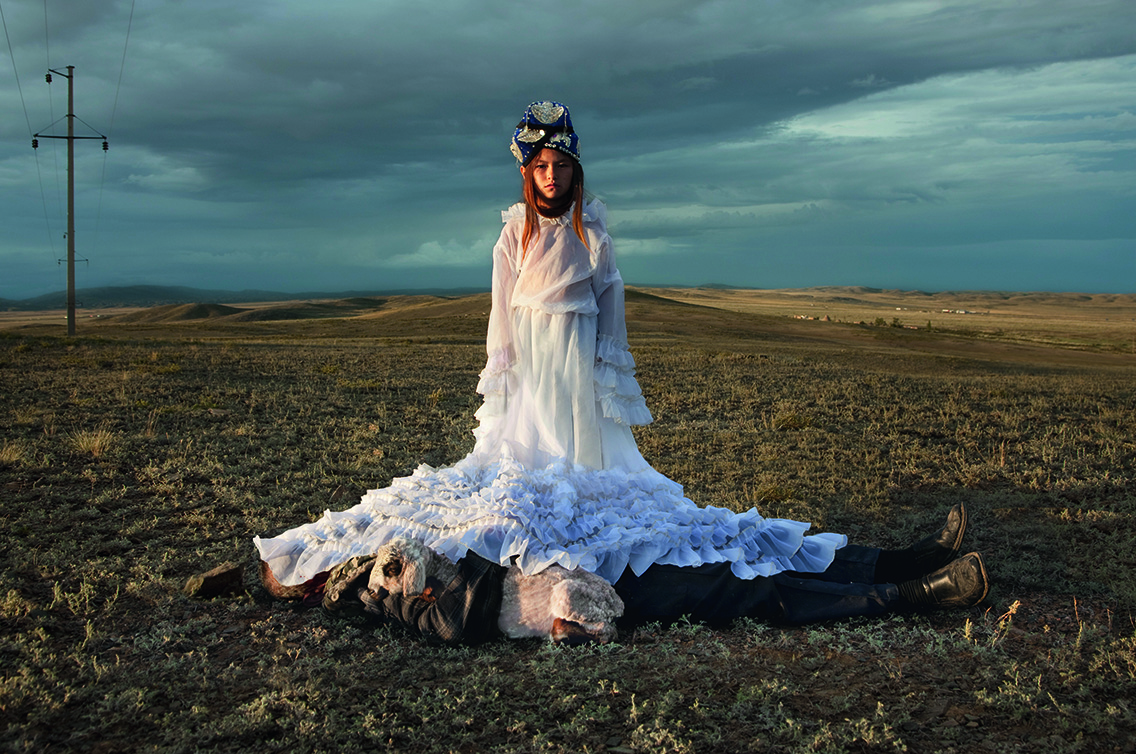 Almagul Menlibayeva

Born 1969 in Alma Ata, Kazakh SSR.
Lives and works in Germany and Kazakhstan.

Menlibayeva graduated from the Academy of Art and Theatre in Almaty in 1992. A video, photographic and performance artist, her works are usually shot in the dramatic landscapes of Kazakhstan and its surrounding region and frame the political present and past within the diverse mythologies that still haunt the land.

She has been awarded a number of prizes: the Main Award, KINO DER KUNST, International Film Competition, Munich (2013), KfW Audience Award, Videonale 13, Kunstmuseum Bonn (2011) and the Art and Culture Network Program Grant, Open Society Institute Budapest (2011). She has also exhibited in the Azerbaijan pavilion of the 56th Venice Biennale (2015) and in the 1st International Biennale of Contemporary Art, Kyiv, (2012).

Milk for Lambs, 2010

Video, 11'
Courtesy of the Artist and American-Eurasian Art Advisors LLC.


In the Steppes of her native Kazakhstan, Menlibayeva stages and films complex mythological narratives, with reference to her own nomadic heritage and the Tengriism traditions of the cultures of Central Asia. Milk for Lambs explores the emotional and spiritual residues of an ancient belief system as well as a historic conflict, still resonating among the peoples of Central Asia today, between the Zoroastrian ideology of former Persia, spreading widely across Eurasia and influencing Western politicians and philosophers and the mysterious Tengriism (sky religion) reaching as far as the Pacific Ocean. The nurturing earth goddess Umai and favorite wife of Tengri, the god of the sky, much like Gaia in the Greek mythology, created life on earth out of herself. This figure of the 'Earth Mother' symbolizes the close relationship of the people to the land and its given riches, through symbolic rituals of animals and humans feeding off of her body and drinking her milk. Often described as "punk-shamanism," Menlibayeva's videos are embedded in theatricality that leads them through a complex set of references — from tribal symbolism to images of the communist industrial past. Milk for Lambs begins as the story of the artist's grandfather, merging documentation of an annual ritual of the formerly nomadic peoples with a stylised fantasy of their myths and legends.

Headcharge, 2007

Video, 12' 35''
Courtesy of the Artist and American-Eurasian Art Advisors LLC.


In the video Headcharge, the story, which casually begins in a restaurant in the city of Almaty, gradually slips into a disturbing ritual performed by the female protagonists. We see several urban young women eating a sheep's head and, to increase the shock value of the scene, feeding each other. The grotesque juxtaposition of archaic beliefs with today's "urban attitude" of the protagonists derails the reality of the story. Step by step, through increasingly unruly takes of the camera, the film gives way to a parallel reality, referring to shamanistic travels between worlds. As often occurs in Menlibayeva's films, the female protagonists allude to the Persian mythological image of "peri"-female creatures ranking on a spectrum between angels and evil spirits. Accentuating the ambiguity of peri, whose image is very popular in Central Asia, the artist refers to the current shifts of the feminine condition, which occurs with the progressing Islamization of the countries in the region.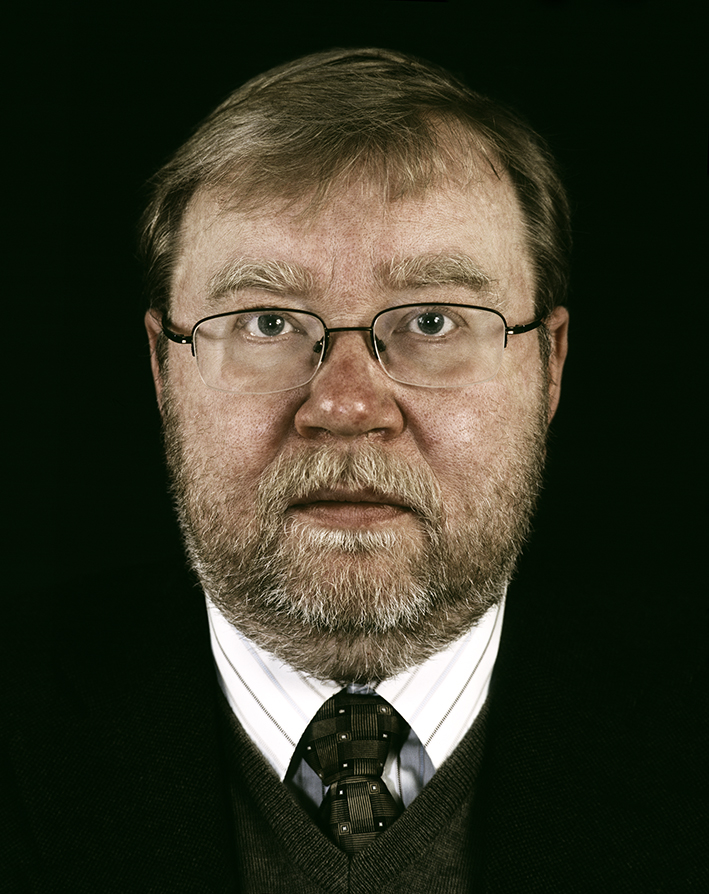 Tanja Muravskaja

Born 1978 in Pärnu, Estonia.
Lives and works in Tallinn.

Tanja Muravskaja is a photo artist whose work probes issues surrounding the construction and definition of identity and nationality. Her work critiques and interrogates the meaning of nationalism in modern-day Estonia and how – through complex cultural and political processes – neo-nationalism has become part of the national identity. Many of Muravskaja's works look at conflicts driven to a significant degree by nationalistic animosity and overkill situations fueled by an inflated sense of patriotic pride in the recent history of the 'new' Estonia. The artist strives to analyse and understand the new Estonian identity in a country with a heterogeneous ethnic make-up. She also explores these issues from her personal standpoint as an Estonian-born Russian speaker of Ukrainian descent.

She studied photography at the Estonian Academy of Arts (MA 2010) and the University of Westminster and currently lives and works in Tallinn.

They, Who Sang Together, 2008

Photographs, 8 Portraits Out of a Series of 12, 110 x 87 cm
Jüri Adams, Ignar Fjuk, Liia Hänni, Tunne Kelam, Mart Laar, Marju Lauristin, Ülo Nugis, Mart Nutt, Lagle Parek, Edgar Savisaar, Enn Tarto, Heinz Valk.


On 23 August 1989, together with their Latvian and Lithuanian neighbors, Estonians linked hands to form a human chain, composed of over 2 million people, stretching 600 kilometers from Tallinn to Vilnius via Riga. And they sang. The Singing Revolution was a political process that took place in the four years from 1987 to 1991, which led to the Independence of the three Baltic states. Almost two decades after the historic events they engineered, Muravskaja presents emotionally charged large-scale portraits of the leaders of Estonia's "Singing Revolution." Here are the key figures engaged in the process of regaining independence in Estonia: Jüri Adams, Ignar Fjuk, Liia Hänni, Tunne Kelam, Mart Laar, Marju Lauristin, Ülo Nugis, Mart Nutt, Lagle Parek, Edgar Savisaar, Enn Tarto and Heinz Valk. The enormous size and dark tones of the photos emphasize the historical significance of the event. The series comes across as a monument to something that has been accomplished and a moment that has passed. By the time the portraits were created, a number of those portrayed had left politics; their involvement refers to a wider presence: to the fact that the state of affairs in 2007 had not come overnight, and that the people portrayed had all contributed to this development.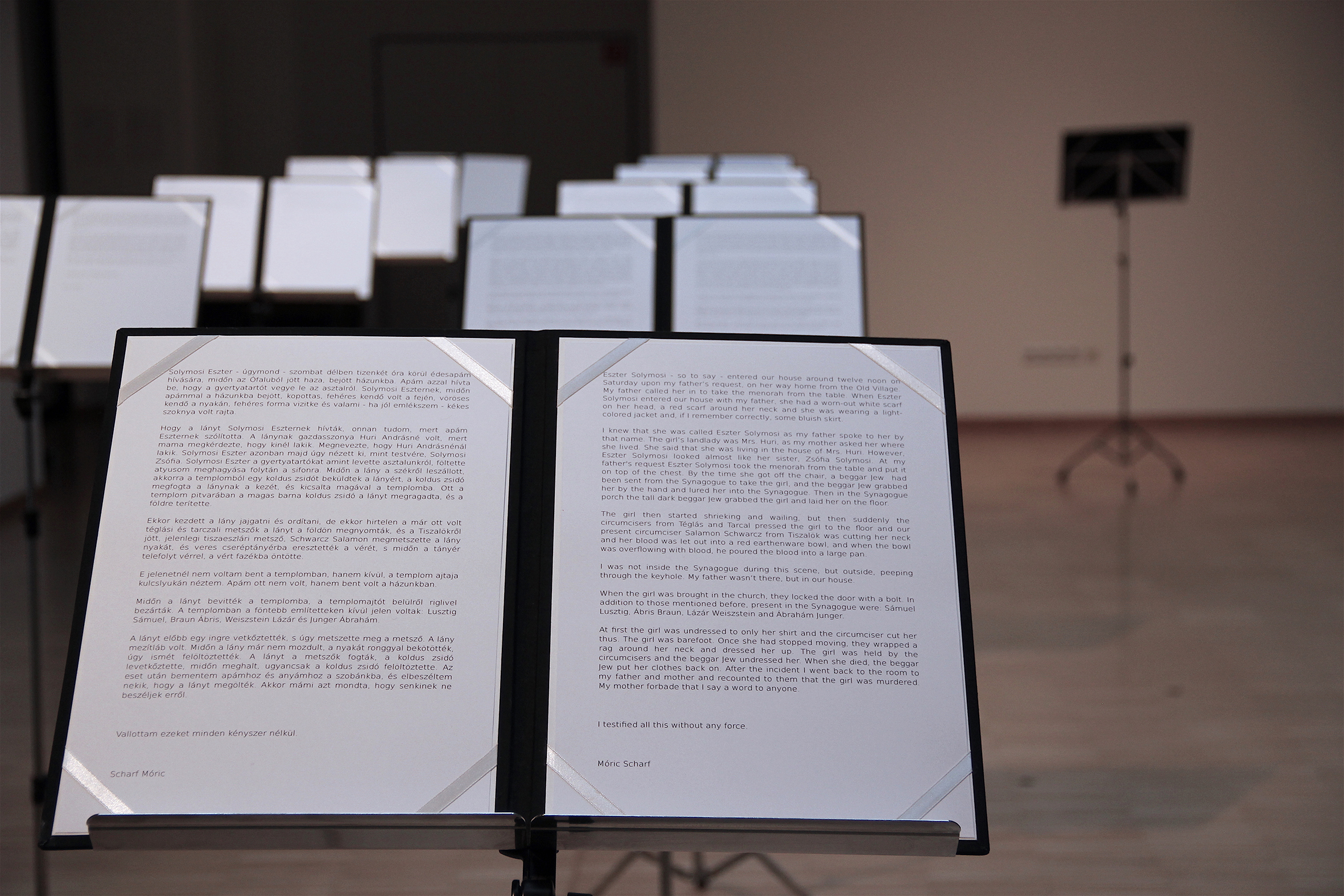 Hajnal Németh

Born 1972 in Szony, Hungary.
Lives and works in Berlin.

Hajnal Németh works predominantely in video, photography and installation, often using different layers of sensory experiences, in particular sound and music. Her main point of reference in her work is her native Hungary, as well as her fascination with memory, chance and human experience (Crash, 2011).

The artist has participated in numerous solo and group exhibitions at prestigious art institutions in Europe, America and Asia, including MUMOK, Vienna; Martin-Gropius-Bau, Berlin; The Kitchen, New York; Renaissance Society, Chicago; Tate Modern, London; Art Museum, Singapore; Ludwig-Museum, Budapest; TENT, Rotterdam; Museum Kunst Palast, Düsseldorf; Kunsthalle, Budapest; Zamek Ujazdowski, Warsaw; Comunidad de Madrid; 2nd Berlin Biennale, KW Berlin; Casino Luxembourg; Moderna Museet, Stockholm; Musée d'Art moderne de Saint-Etienne; Picasso Museum, Barcelona; Palais de Tokyo, Paris. She was representing Hungary at the Venice Biennale 2011.

False Testimony, 2013

An Installation consisting of:

False Testimony (Version 3), 2013

Operatic Short Film, Full HD, Stereo, 17'
Written and directed by: Hajnal Németh
Composed by: Dóra Halas
Performed by: Tamás Bernáth Atom, András Meszerics, Dániel Jankó and the Soharóza Choir – led by Dóra Halas
Camera: Béla Körtési
Sound: Fabien Leseure
Recorded at: OSA – Open Society Archives, Budapest.
Courtesy of Galerie Patrick Ebensperger.

Reduction, 2012

Sheet Music Installation, 11 transcriptions of the original testimony of Móric Scharf given before the court in 1883.
Courtesy of Galerie Patrick Ebensperger.

Loud Place, 2012

Photo Series, 40 x 80 cm
Christian Cemetery, Tiszaeszlár
Ribbons left behind at the fake grave of Eszter Solymosi by right-wing organizations after their commemoration rituals.
(In collaboration with Zoltán Kékesi.)

Inscriptions:
"Conscience"
"The judge passed judgment, charges were dropped."
"Tiszaeszlár Division of Jobbik"
"Your murderers keep killing today!"
"Eszter's blood shall becoma poison!"
"3 August 1883, murderers are running free!"
"Károly Eötvös, curse on your name!"
"Nationalist Bikers"
"The judge passed judgement, God shall pass judgement."

Courtesy of Galerie Patrick Ebensperger

The subject of False Testimony is the Tiszaeszlár Trial of 1883. Following the disappearance of a 14-year-old girl, Eszter Solymosi, on April 1, 1882, in the Hungarian village of Tiszaeszlár, local rumors and suspicions of Jewish ritual murder led to a high-profile murder case in the summer of 1883. Relying heavily on forensic medicine, the prosecution's case was not proved against the 14 male Jewish defendants, who were proclaimed not guilty on August 3. The trial was closely interwoven with the birth of modern anti-Semitism in Hungary: shortly after the verdict and a spite of anti-Semitic riots around the country, Hungary's first National Antisemitic Party (1883-1892) was formed. "Tiszaeszlár" later became an important element in the radical Right's historical narrative and subsequent constructions of national martyrology. The series of photographs entitled Loud Place documents the contemporary right-wing cult of Eszter Solymosi and the grave erected in her honor in 1994.

The video False Testimony (version 3), works with the transcript of Miklós Erdély's classic 1981 film Verzió. The film by Erdély refers to the Tiszaeszlár case, especially the inculcation of the testimony upon the 14-year-old crown witness Móric Scharf. The boy stated that the Jews killed the girl in order to use her blood at the approaching Passover. The lyrics for the songs in the choral performance are based on rephrased fragments of the film's dialogues, the structure follows the method of secret inculcation and forced learning: mastering the false testimony, the validation of a lie on the level of testimony, the course of the fictitious conception through the psyche, its registration by external and internal forces, its development into conviction and its ultimate and fatal proclamation.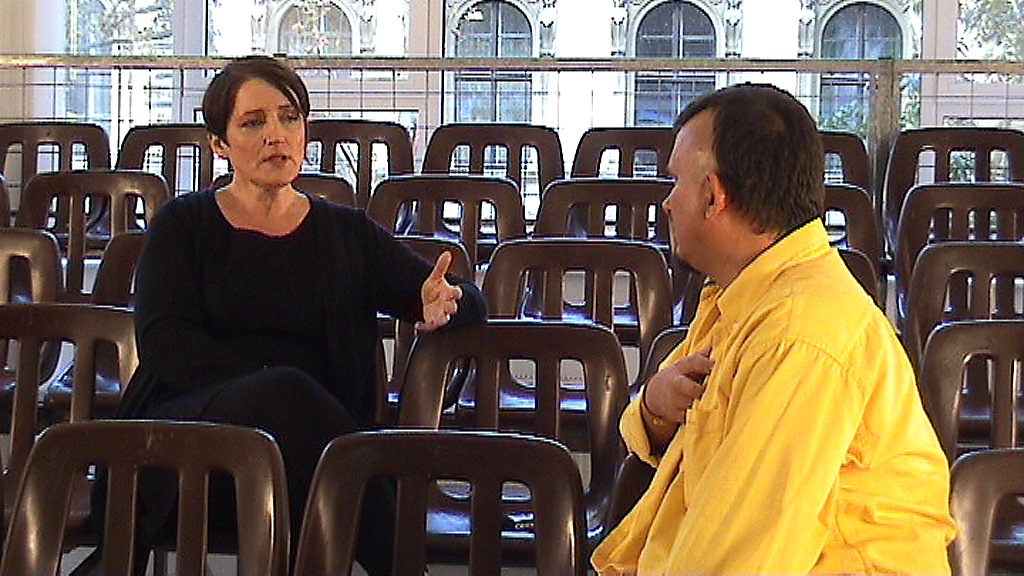 Ilona Németh

Born 1963 in Dunajská Streda, Slovakia.
Lives and works in Bratislava.

Ilona Németh is an artist, organiser and curator based in Slovakia and Hungary. She is a professor at the Academy of Fine Arts and Design in Bratislava, part of the leading Studio IN and the International education programme Open Studio at the Department of Intermedia.

While in the nineties her work concentrated mostly on body politics, installation art and visual pregnancy, by the early 2000s her work began to shift towards public art and socially engaged work. The question of identity, the relationship between private history, politics and ideology, issues of the public sphere within a contextual approach are the main characteristics of her art.

In 2001 Ilona Németh exhibited Invitation for a Visit in the Pavilion of the Czech and Slovak Republic at the Venice Biennial (with Jiří Surůvka) and she participated in editions of Prague Biennale (2005, 2007, 2011).

Zsófia Meller, 2012

Video, 10' 30''
Special thanks to Agnes Heller.


Ilona Németh's interview with the Marxist philosopher Ágnes Heller (b. 1929) is a documentary video named after Heller's grandmother, Zsófia Meller, who at the end of the nineteenth century had enrolled as the very first female student at the University in Vienna. Heller tells: "I've chosen women from my family, who grew out of the limitations of the so called 'female role.' My mother did not grow beyond women's roles, only women who became intellectuals achieved this." A moment later, surprisingly for a serious thinker of her generation, she issues this personal statement "I never wanted to be beautiful. But I always wanted to be smart." Commenting on the achievements of the women intellectuals in her Jewish family with whom she shares a passion for knowledge, she states: "Simply said this is not about education, this is about freedom. I think that a prerequisite for a truly significant cultural achievement is personal freedom." This work should have been a key piece in the Németh retrospective to be held in a major museum in Budapest in 2011. However, at that time, Heller, a Marxist and a Jew, was compromised as she found herself in the focus of politically motivated campaign of discrediting in Hungary. In such a hysterical cultural climate, Ilona Németh decided to cancel her retrospective exhibition. Her reasons for such a decision are explained in her video interview, *Endnote (2011), also shown in this exhibition.

*Endnote, 2011

In cooperation with Endre Koronczi
Video , 30"
Courtesy of Ilona Németh.


*Endnote is a fine piece of institutional critique presented in a form of an interview. This conversation between the artist and Endre Koronczi belongs to her larger project from 2011 entitled Dilemma. The boiling point was reached when the artist had to face a dilemma of either accepting to have her retrospective in a state-run museum without reflecting on the ongoing external issues (such as the public lynching Ágnes Heller was exposed to at that time); or reacting to them in some way, decisively changing the exhibition itself. The answer to this dilemma was putting a completely new strategy in place – instead of the exhibition, instead of the vernissage, the artist confined the visitors to the museum's lobby: there, she presented two videos, one of which was *Endnote, in which she reflects on the situation and talks about the professional and personal dilemma concerning the canceling of her exhibition (which was later shown in Slovakia and the Czech Republic).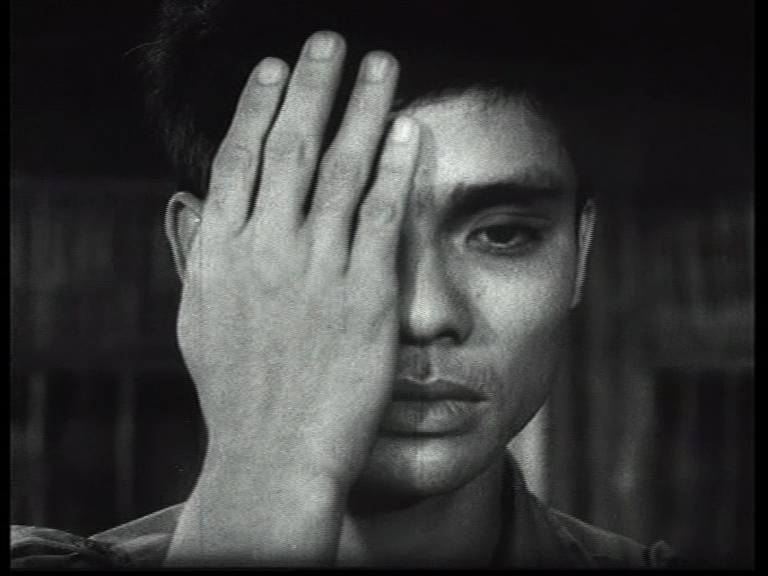 Nguyen Trinh Thi

Born 1973 in Hanoi, Vietnam.
Lives and works in Hanoi.

Nguyen Trinh Thi is a Hanoi-based independent filmmaker and video/media artist. Her diverse practice has consistently investigated the role of memory in the necessary unveiling of hidden, displaced or misinterpreted histories and examined the position of artists in the Vietnamese society.

 

Nguyen studied journalism, photography, international relations and ethnographic film in the United States. Her films and video art works have been shown at festivals and art exhibitions including Jeu de Paume, Paris; CAPC musée d'art contemporain de Bordeaux; the Lyon Biennale 2015; Asian Art Biennial 2015, Taiwan; Fukuoka Asian Art Triennial 2014; and Singapore Biennale 2013.

 

Nguyen is founder and director of Hanoi DOCLAB, an independent center for documentary film and the moving image art in Hanoi since 2009. She's also a member of NhaSan Collective, the longest-running alternative art space in Hanoi.

Song to the Front, 2011

Video (b/w), 5' 23''


Song to the Front> abstracts a feature-length 1970s Vietnamese war propaganda film and its aesthetic and political elements into a 5-minute vignette. Set to Stravinsky's The Rite of Spring, which represented a sacred pagan ritual in pre-Christian Russia where a young girl dances herself to death to propitiate the god of Spring, Song to the Front deconstructs the melodramatic and romanticized elements of the original social-realist drama. Playing with the original plot line in an ambiguous manner, the artist creates an imaginative space for the viewer to reinterpret what were intended to be very literal epics that enforced an ideological view, transforming a gritty war film to a romanticized drama of love.

Eleven Men, 2016

Single Channel Installation, 28'
Audio: Vietnamese, with English Subtitles.


Eleven Men is composed of scenes collaged from a range of Vietnamese classic narrative films featuring the same central actress, Nhu Quynh. Spanning three decades of her legendary acting career, most of the appropriated movies – from 1966 to 2000 – were produced by the state-owned Vietnam Feature Film Studio.
The film's text was adapted from "Eleven Sons", a short story by Franz Kafka, first published in 1919, which begins with a father's declaration: "I have eleven sons", then describes each one of them in acute and ironic detail. Transposing the father's voice of Kafka's story, the film begins with a woman stating: "I have eleven men".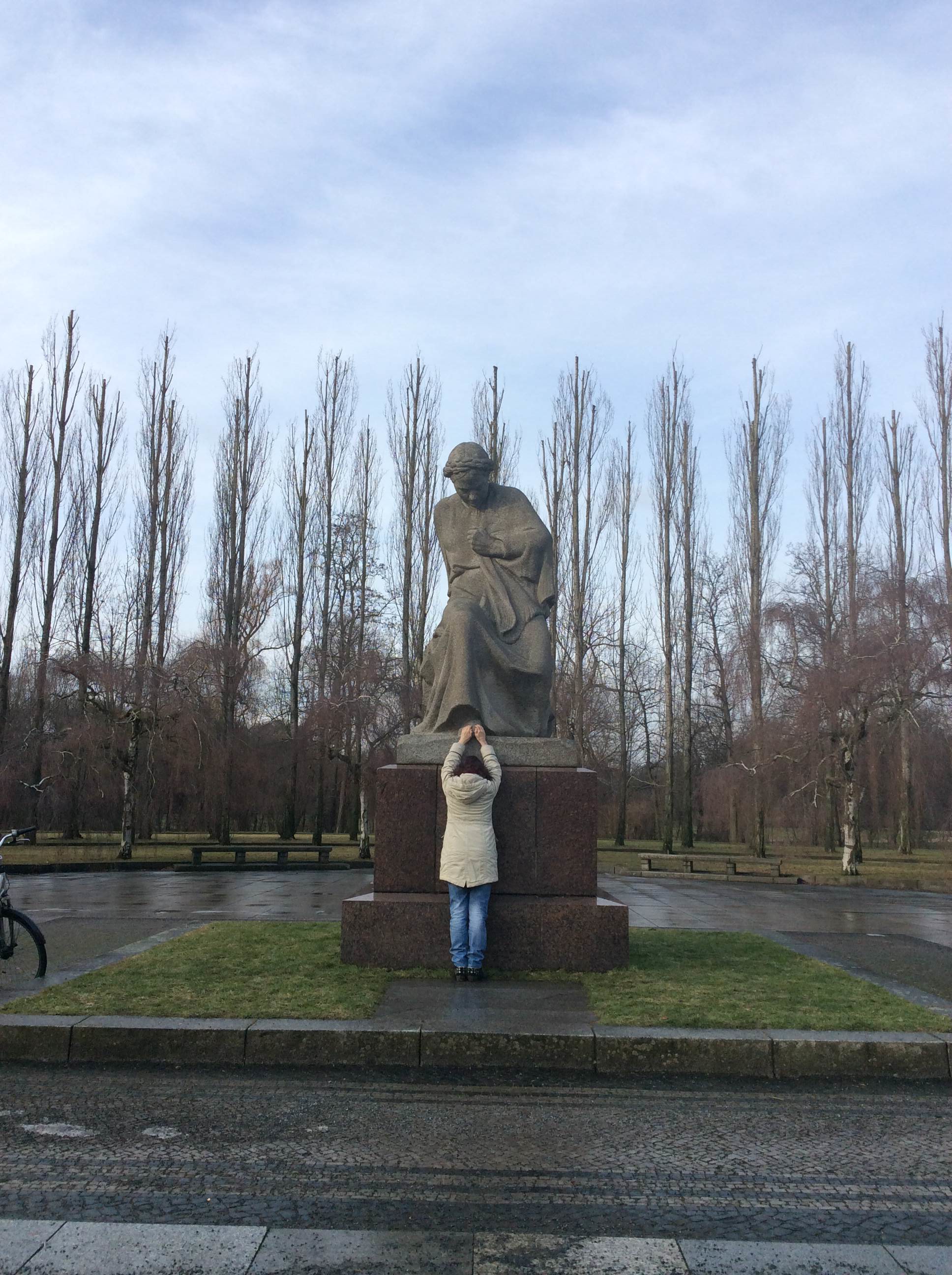 Sasha Pirogova

Born 1986 in Moscow, USSR.
Lives and works in Moscow.

Pirogova is a performance and video artist, for her the two disciplines are inter-connected. The people in Pirogova's work adapt automatically to the mechanics of their physical environments, relinquishing their autonomy to the rhythm and structure of the work. Her video-performance BIBLIMLEN (2013) is a behind-the-scenes look at Moscow's Russian State Library (the former Lenin Library), in which the interior architecture of the building becomes an active co-author of the piece. An earlier video-performance, QUEUE (2011), based on Vladimir Sorokin's novel of the same name (1983), is a nervous but 'bizarrely funny saga of a quintessential Russian institution, the interminably long line' (NYT, 2011). Creating an absurdist choreography of hysterics, dependence and clanship, Pirogova takes pains to replay the text through dance to identify the queue as not a physical but a psycho-social contemporary condition.

After graduating from the Physics Department at Moscow State University in 2010, she received a degree in 2014 from the Rodchenko Art School in Video and New Media in Moscow. She has been awarded prizes at the Extra Short Film Festival, ESF (2012) as well as the Innovation Prize in the 'New Generation' category (2014). She has participated in various exhibitions, such as Burning News, Hayward Gallery, London (2014), I saw lightning, Udarnik, Moscow (2014) and in the Manifesta 10, parallel program, St. Petersburg (2014). Working with performance, she has also participated in different festivals, including: the 6th International Festival of Video, Performance and Technology, Lisbon (2014), VIII Andrei Tarkovsky International Film Festival, Ivanovo (2014), Cinedans Dance on Screen Festival, Amsterdam (2014) and Now & After International Video Art Festival, The State Museum of GULAG, Moscow (2014).

Motherland, 2016

Video / Performance, 9′
Special commission by MOMENTUM for HERO MOTHER.


In this video-performance, Pirogova works in a very special location: the Soviet War Memorial in Berlin's Treptow Park, which was completed in 1949. Designed by the Soviet sculptor Yevgeny Viktorovich Vuchetich, the sculptural ensembles and friezes arrayed throughout the memorial park strictly follow the conventions of Socialist Realism. Pirogova works with the statue of the Motherland, which is here represented as a mourning woman, weeping over her (Soviet) sons fallen in WWII. As in memorial statuary in general, this representation of nationalized motherhood (should) remind us of female – mother's – sacrifice: indeed after any war, women were usually compelled to mourning and melancholy. Being a hero often refers to the past and is usually condensed in the granite memory of statues – but it's also the most important quality for the present, the present of Motherland. In the video performance Motherland, the performer tries to adopt the details, poses, gestures, and materiality of the monument – trying through physical appropriation to learn heroism, strength or how to weep the future with honor. The looped video refers to an infinite number of such attempts." [Sasha Pirogova]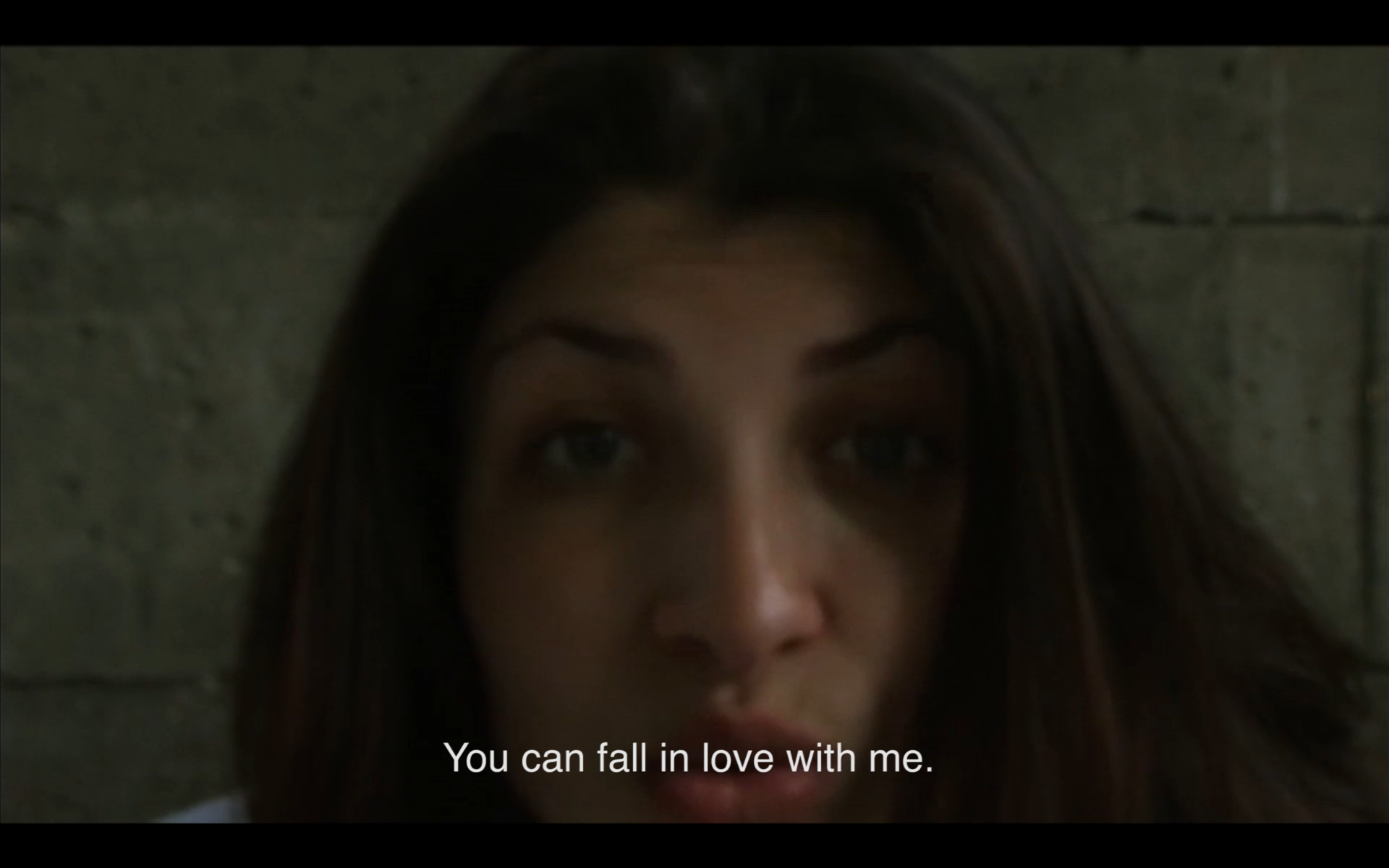 Selma Selman

Born 1991 in Bihać, Bosnia and Herzegovina.
Lives and works in the U.S. and Europe.

Selma Selman is an artist of Romani origins. Her work is representative of her life struggles and the struggles of her community. Selman utilizes a multiplicity of art mediums, ranging from performance, painting, and photography to video installations, in order to express herself as an individual, a woman, and an artist. Her work, though personal, is also political. Selman defines herself as an artist of Roma origins, and not a Romani artist. The difference is subtle, but critical: through her work, Selman seeks to speak to the universal human condition, utilizing her background as a lens through which she can understand the entirety of the human experience. In her work, she wishes to break down prejudices that stereotype her community as a collective, robbing members of their right to individual expression. She earned her Bachelor of Fine Arts in 2014 from Banja Luka University's Department of Painting, where she studied under the supervision of Veso Sovilj, and worked with renowned Bosnian performance artist Mladen Miljanovic, who represented Bosnia and Herzegovina at the 55th Venice Biennial in 2013.

Selman participated in Tania Brugera's International Summer Academy in Salzburg, "Arte Util" (Useful Arts) in 2013. She was a fellow for the Roma Graduate Preparation Program at the Central European University in Budapest, Hungary the following year. That year, Selman was also the recipient of the prestigious "Zvono Award", given to the best young artist in Bosnia and Herzegovina, winning her a residency in New York City.

Her work has been shown at numerous international festivals and exhibitions, including the Luxembourg City Film Festival, Sarajevo's PichWise Festival, Slam Fest in Osijek, the Summer Academy is Salzburg, BL-art festival in Banja Luka, and the Perforation Festival: A Week of Live Art in Dubrovnik, Croatia. Thus far, she has had several solo exhibitions, with "Me postojisarav – Postojim – I exist" being her first solo show in the United States, exhibited at Dreamland Gallery.

She is currently pursuing her MFA at Syracuse University, where she also works as a teaching assistant.

Saltwater (at 47), 2015

Video, 5' 45''


The video Salt Water (at 47) is about my mother and her first contact with the sea. Her big wish was always to see for herself if it is really salty, like she heard it was. In this video, I captured that first moment and her reaction. The phrase 'at 47' refers to her lack of documents when she came from Kosovo to Bosnia. Culturally, the act of a woman leaving her paternal home to live with her 'husband' is perceived as a marriage, whether or not it is officially recognized by the state or religious authorities. At that time in particular, there was no concept of simply 'living together'. Hence, at thirteen, she was unofficially married to my then seventeen-year old father, but the marriage was not state-certified. After the dissolution of Yugoslavia, she was left stateless. In 2014, after many discussions with authorities in Bosnia and Herzegovina, she managed to obtain Bosnian citizenship. After 47 years, she received her first passport. I decided to make her wish come true. I took her on a vacation to the sea. [Selma Selman]

Do Not Look into Gypsy Eyes, 2014

Video, 5' 04''


"Do not look into Gypsy eyes" is a mantra of the hyper-sexualized "Roma" woman. A Roma woman is exotic, erotic and exciting. On the same token she is a bit too dangerous, a bit too "dirty", a bit too desirable – a woman whose eyes will seduce you, put a spell on you, and curse you. This work is based on the stereotypes and prejudices about the Romani woman. As a member of this community, as a woman and artist, I want to provoke the audience to attention against discrimination and the commodification of the female body. [Selma Selman]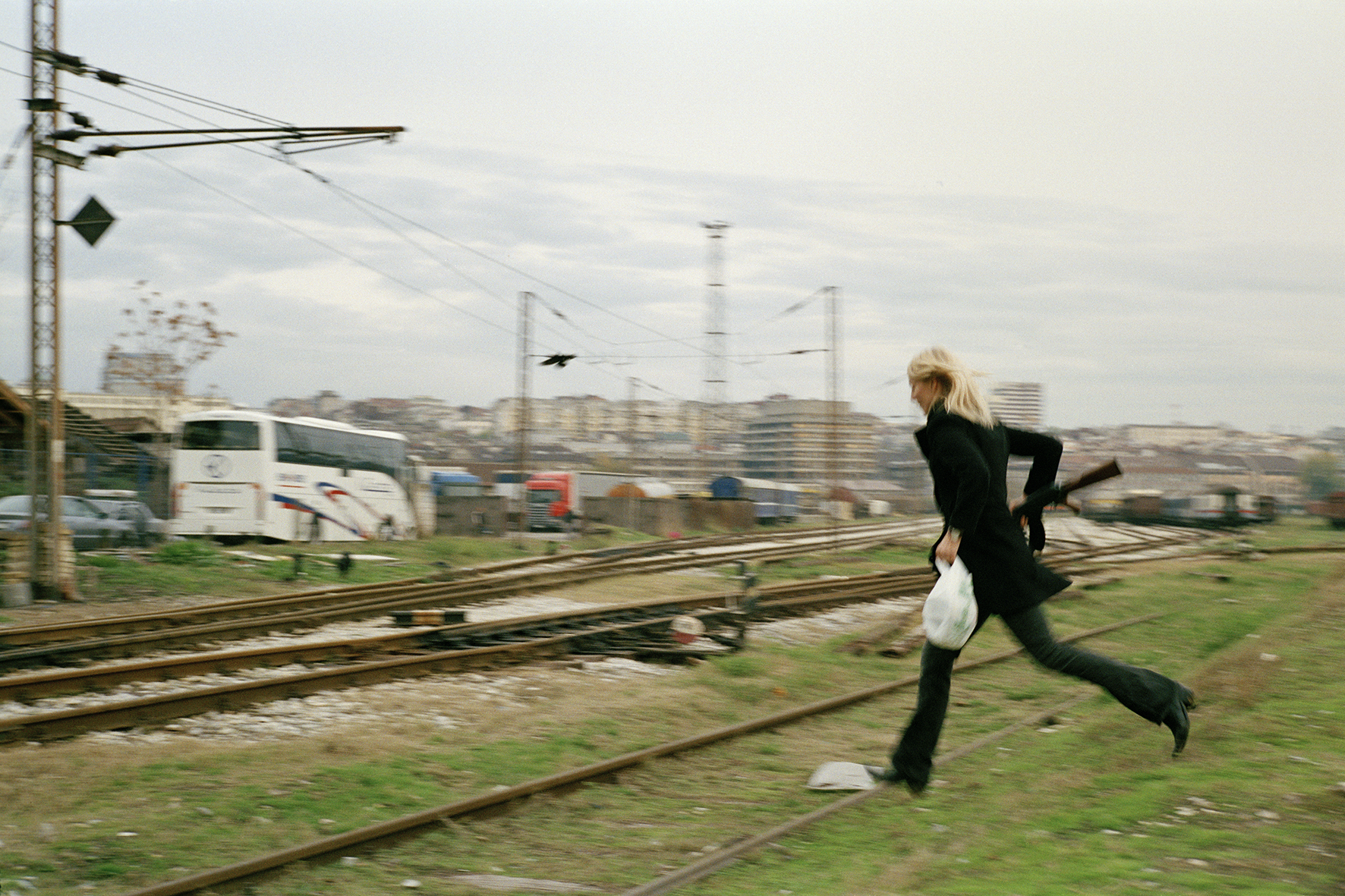 Milica Tomić

Born 1960 in Belgrade, Yugoslavia.
Lives and works Belgrade.

Milica Tomić is a conceptual artist, researching, unearthing and bringing to public issues related to the economy, political violence, trauma and social amnesia; with particular attention to the 'short circuit' between intimacy and politics. As a response to the commitment to social change and the new forms of collectivity it engenders, Milica Tomić has made a marked shift from individual to collective artistic practice. She is a founding member of the new Yugoslav art/theory group, "Grupa Spomenik" [Monument Group] (2002), and founder of the project Four Faces of Omarska (2010).

 

Milica Tomić  is professor and head of the Institute of Contemporary Art at the TU Graz and professor  at the Trondheim Academy of Fine Art /NTNU in Norway [2014/15].

One Day, Instead of One Night, a Burst of Machine-Gun Fire Will Flash, If Light Cannot Come Otherwise (Oskar Davičo – Fragment of a Poem), 2009

Video, 10'
Audio: interview with partisans, participants of NOB (On love afterwards, Milica Tomić, 2003)
Participating: Šime Kronja, Jelena Kadenić, Radošin Rajević i Dimitrije Bajalica.
Camera: Staša Tomić
Editing: Miloš Stojanović
Sound designer: Vladimir Janković Slonče
Thanks to: Rasmus S. Olsen, Goran, Branimir Stojanović.
Courtesy of the Artist.


The video documents actions Tomić carried out in her hometown, Belgrade, between September and October 2009. Walking around the city carrying a plastic shopping bag in her left hand, and a Kalashnikov in the right one, she revisited forgotten sites in Belgrade where successful antifascist actions took place during World War II. Not once was she approached, or stopped, by the passersby. (Would it be different if the Kalashnikov were not carried by a tall blond woman, but carried by, let's say, a bearded man with a dark complexion?) The passion and civic dedication of those still living protagonists of WWI actions are expressed in the audio interviews playing in the background of the video. They are denied and forgotten today but they form a striking contrast to the general lethargy and disinterest of the present. The title of this work is borrowed from a poem by Serbian and Yugoslav novelist and poet of Jewish origin, Oskar Davičo (1909-1989), who spent first two years of WWI in an Italian prison as an antifascist, and then joined the Yugoslav partisan army in 1943.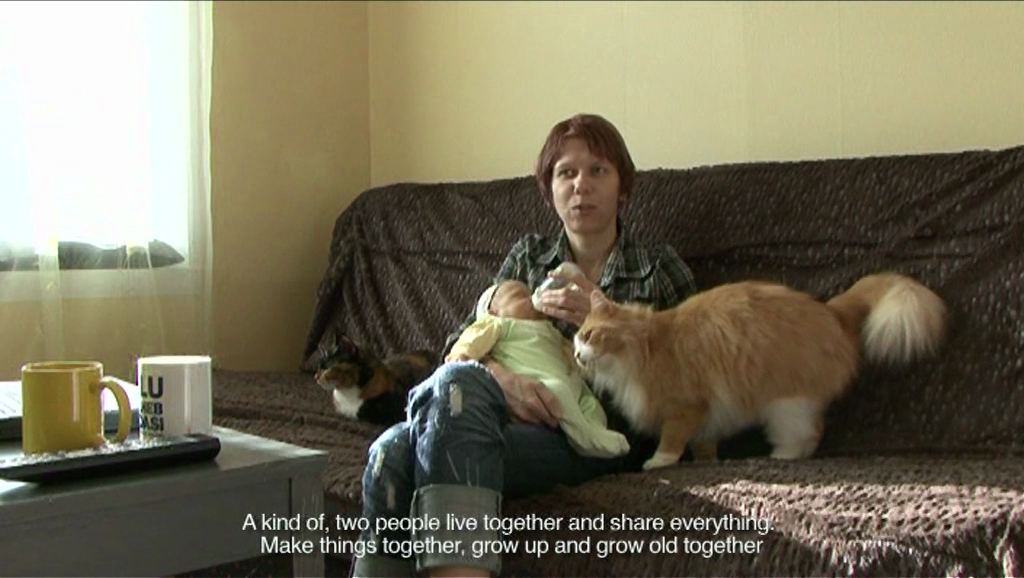 Anna-Stina Treumund

Born 1982 in Tallinn, Estonia.
Lives and works in Tallinn.

Anna-Stina Treumund is a queer and feminist artist from Estonia. Since 2006 her art has been focused on giving visibility to the local queer community that has been hidden and coated by homophobia and misogyny supported by the media and politicians, due to ignorance and the Soviet past. As one of the first self-identified lesbian Artists in the country, Treumund has been committed to deconstructing stereotypes of lesbian women in modern Eastern European society.

Treumund started her PhD studies where she is deconstructing the heteronormative culture through remakes of art works. Recently she has been using the materials and language of the BDSM culture because of its gender, race, sexuality and class deconstructions. Treumund started a feminist culture festival LadyFest Tallinn in 2011.

Mothers, 2011

Video, 12' 55''


Mothers is a documentary work and focuses on the legal and everyday problems of lesbian parents in Estonia. In recent years, several heated media debates have occurred in Estonia on the topic of sexual minorities, mostly centered on the drafting of the same-sex partnership law. The right of same-sex couples to family life became topical in 2009, when the Viimsi Rural Municipality Government changed the procedure for paying social benefits, in order to deprive the children of a lesbian couple of the travel and food benefits provided by the local government. In such fundamental disputes about the concept of family, people often forget that families different from hetero-normative social conventions exist, despite the pro and contra arguments that are presented in the media; that children often live in these families, who, along with their parents, are legally more vulnerable than traditional hetero families.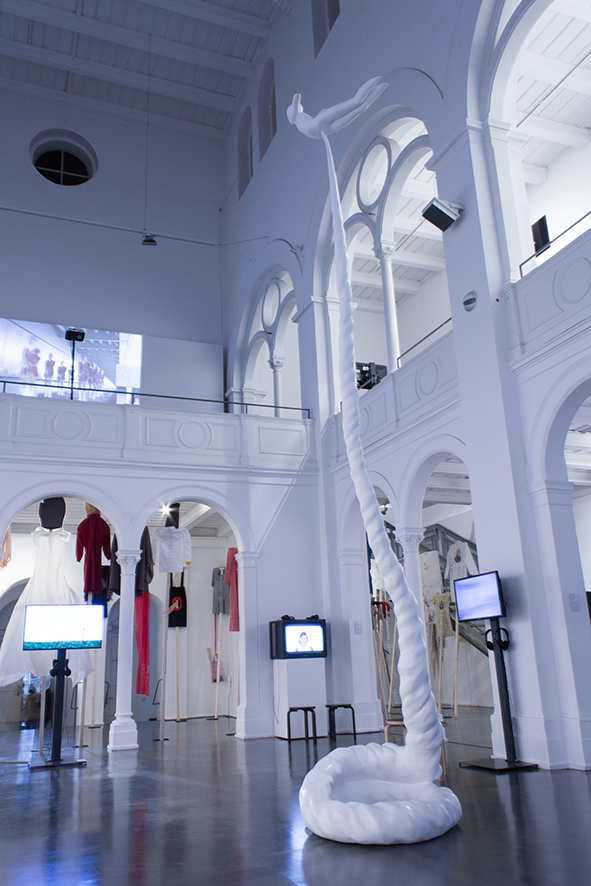 Mariana Vassileva

Born 1964 in Bulgaria.
Lives and works in Berlin.

Vassileva's work looks at how boundaries are tacitly implied. She is interested mainly in experiencing 'the boundary', the fine line between the known and unknown, the accepted and unaccepted, in a manner that is resonant with a sense of balance. It comes back to her own personal experiences and her movement between places, leaving the communist regime and her beloved family in Bulgaria behind.

Vassileva's home was and is always Bulgaria, in the northern part of the country where her mother still lives. From this perspective, her work has always reflected another world, a world outside or beyond where she is. This sense of otherness inspires Vassileva, introducing an autobiographical and biographical approach, between the self and the other, between personal and social needs, between needs and dreams, are recurrent themes spreading throughout her work.

Mariana Vassileva moved to Berlin after leaving Bulgaria at the time when the Soviet Union collapsed, in 1989. She has studied pedagogy and psychology at Veliko Turnovo University. After this, she wanted to study art in the Academy of Art in Sofia, but instead worked as one of the known artist- professors. She first went to Leipzig to study theatre and to prepare herself art-school, where two years later, she was accepted into the Universität der Künste in Berlin. After her studies, she worked for about three years in scenography for a film company, drawing large-format mountain- and cityscapes for film backdrops. Then, by virtue of some sales of her early work, Vassileva was able to devote herself to being an artist full-time.

Flying and Other Daily Necessities, 2016

Artificial Materials, 600 x 120 x 120 cm


The artist transforms still life and movement through visual representation into new energetic harmony. She is not interested in the physical act of the movement, but in the mental process behind it. In a minimal way, she transforms objects, situations and manners, and presents them in another reference on a lyrical level. The spectator begins to appreciate the work through the emotional movement into a strangely represented world. In this process, one is animated toward a heightened sensibility of daily variations. Flying and Other Daily Necessities presents the ambiguous condition of freedom and bondage, loneliness and connection. A figure engaged in the ultimate the ultimate freedom of solitary flight is still connected to the earth through an umbilical cord.

The Gentle Brutality of Simultaneity,, 1981-2016

Photograph (C Print), 50 x 35 cm


Mariana Vassileva creates works that deal with different aspects of everyday life. She works across both sculpture and digital media to present subtle meditations on seemingly insignificant daily activities. Her art, based on observation, often reflects on idyllic and poetic imagery and yet, through the comparison of seemingly still and subtly moving elements, an uncanny tension is created. This pathological restlessness embodies Vassileva's central themes – that is, the search for selfhood, interpersonal relationships, repression, freedom and escape. [David Elliott]

The Gentle Brutality of Simultaneity is an artwork made from a historical document of selfhood – a photograph of a young Vassileva, machine gun in hand, on a firing range. Membership in the Young Pioneers was mandatory for all good Communists, not only in the artist's country of birth Bulgaria, but throughout the Eastern Bloc. The artist, smiling in the photograph as a champion marksman, now looks back ironically upon her participation in this socialist model on the Western Boy Scouts.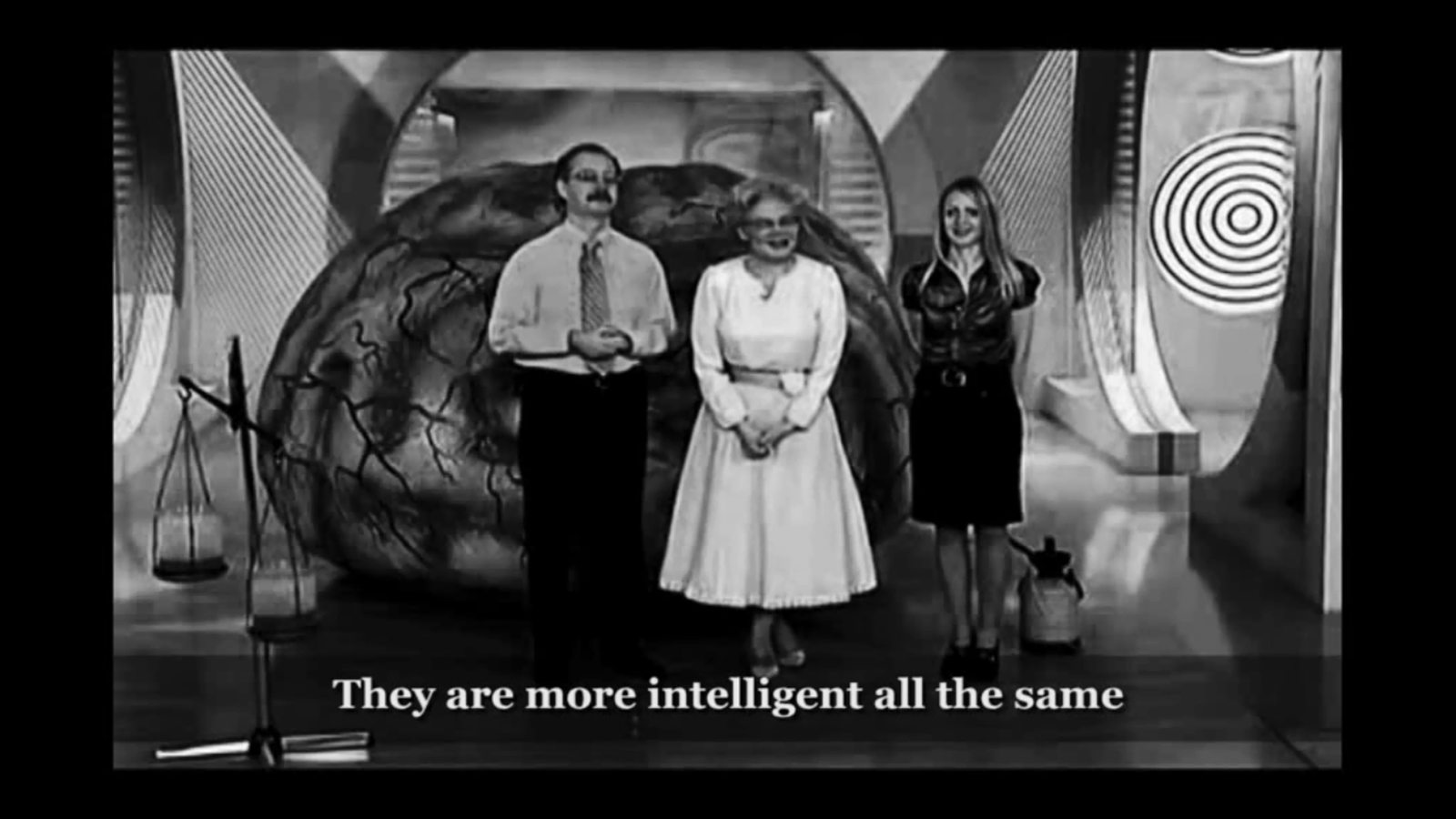 Anastasia Vepreva

Born 1989 in Archangelsk, USSR.
Lives and works in St. Petersberg.

Anastasia Vepreva is an Artist and curator from St. Petersburg, Russia. She has received a double MA from Smolny College, SPBU, St. Petersburg and Bard College, NY, USA. She later graduated from The school of Engaged Art a part of the group "Chto Delat". Vepreva is a historian by training, focusing on the analysis of discourse of historical memory i.e, Memory Studies.

She works in a number of mediums: photography, performance, collage, drawing and text. Along with her fascination with memory, Vepreva's work explores systems of oppression and the idea of death. In her earlier works Verpreva took a satirical approach to the institutional sexism within Russian media, coating her works with a layer of black humour. She has been published in the Art Leaks Gazette and is the co-curator of Lucy Lippard's feminist workshop. She participated in the NORDWIND festival, PLURIVERSALE III, IV The Moscow International Biennale for Young Art, The 6th Moscow Biennale, Manifesta 10, 35th Moscow International film festival.

She Has To, 2013

Video , 4' 49''


Many women in Russia believe that they already have enough rights and freedoms, so they don't understand why and what feminists struggle against. They don't realize that they are in the centre of a media storm, a huge chthonic monster that tries to enforce its cruel rules everywhere. But if you divert your attention away from it just for a second, you'll realize its horrible absurdity, and you'll never remain the same as before. And you'll understand the main thing that you don't have to do anything to anybody. [Anastasia Vepreva]

She Has To is a mirror held up to contemporary Russian culture – a video work made of found footage of a Russian talk show in which younger women ask their elders for advice about how to save their marriages.
WITH THANKS FOR GENEROUS SUPPORT IN REALIZING THIS EXHIBITION
INSTALLATION PHOTOS


Photo Credit: Marina Belikova
PHOTOS OF THE PERFORMANCE


Photo Credit: Petra Fantozzi
PHOTOS OF THE OPENING


Photo Credit: Petra Fantozzi
PHOTOS OF THE SYMPOSIUM AND FINISSAGE


Photo Credit: Camille Blake