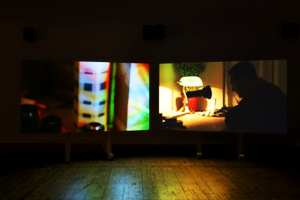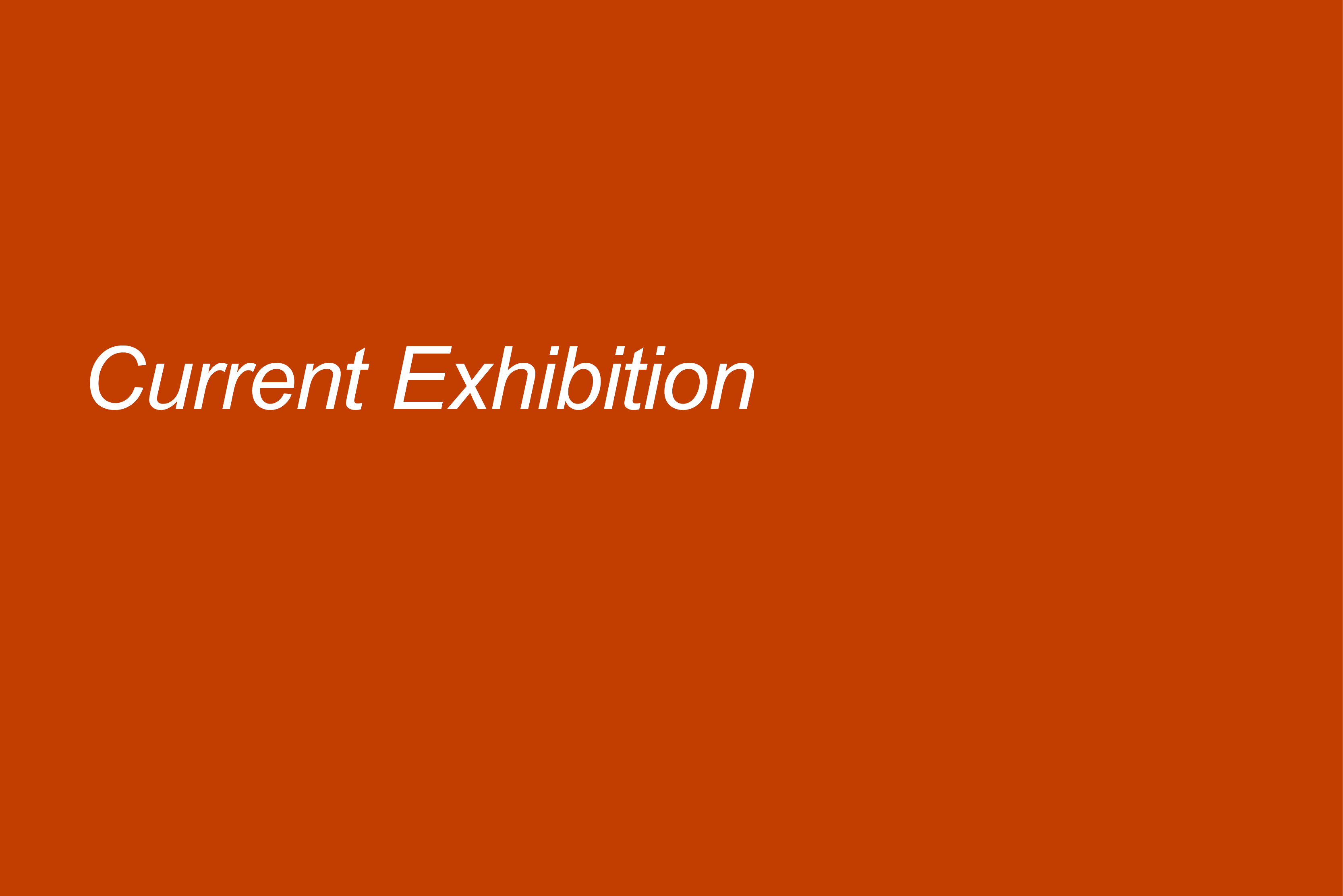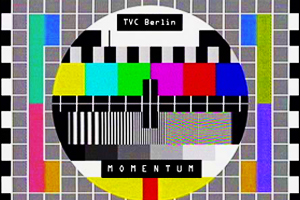 CURRENT EXHIBITION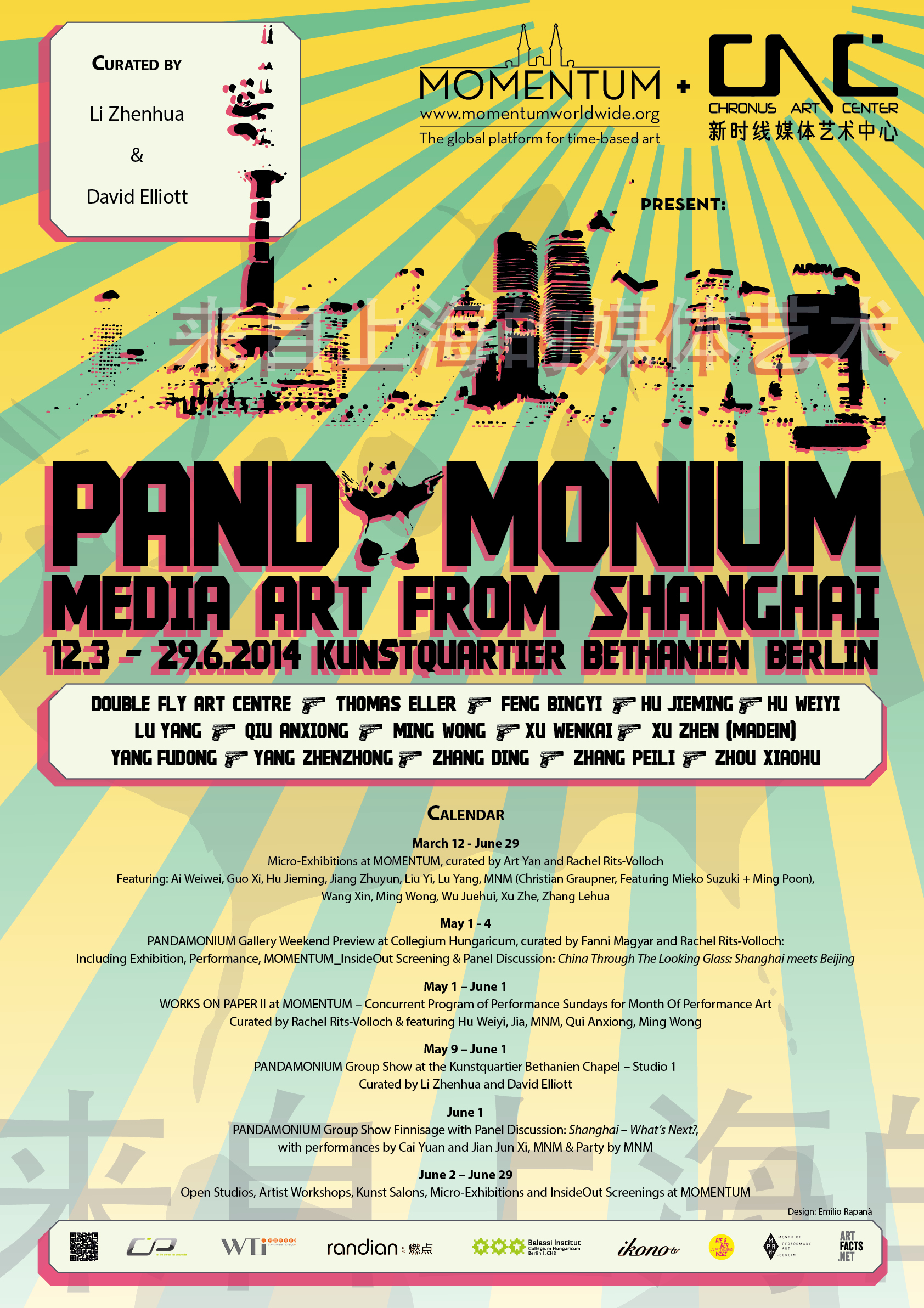 PANDAMONIUM
MEDIA ART FROM SHANGHAI
A Collaboration Between CAC | CHRONUS ART CENTER Shanghai and MOMENTUM Berlin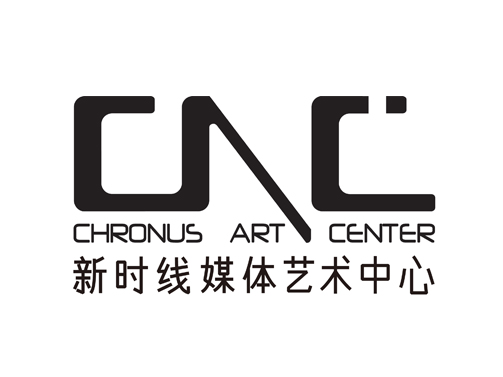 MARCH 12 – JUNE 29 2014
A Series of Artist Residencies, Open Studios, Micro-Exhibitions, Kunst Salons, Parties, Provocations, and a Group Exhibition
Curated by Li Zhenhua and David Elliott
FEATURING
Double Fly Art Center ◆ Thomas Eller ◆ Feng Bingyi ◆ Hu Jieming ◆
Hu Weiyi ◆ Lu Yang ◆ Qiu Anxiong ◆ Ming Wong ◆ Xu Wenkai (AaaJiao) ◆
Xu Zhen(MadeIn Company) ◆ Yang Fudong ◆ Yang Zhenzhong ◆
Zhang Ding ◆ Zhang Peili ◆ Zhou Xiaohu
March 12 – June 29:
Artist Residencies, Open Studios, Micro-Exhibitions, Kunst Salons.
Micro-Exhibitions at MOMENTUM Curated by Art Yan and Rachel Rits-Volloch
Featuring: Ai Weiwei, Guo Xi, Hu Jieming, Jiang Zhuyun, Liu Yi, Lu Yang, MNM (Christian Graupner, Featuring Mieko Suzuki + Ming Poon), Wang Xin, Ming Wong, Wu Juehui, Xu Zhe, Zhang Lehua

May 1 – 4:
Opening May 1 at 19:00, with Live Performance at 20:00, InsideOut Screening from 20:30
PANDAMONIUM Gallery Weekend Preview at Collegium Hungaricum Berlin:
Curated by Fanni Magyar and Rachel Rits-Volloch:
Including Exhibition, Performance, MOMENTUM InsideOut Program & Panel Discussion: China Through The Looking Glass: Shanghai Meets Beijing
May 1 – June 1:
WORKS ON PAPER II at MOMENTUM – Concurrent Program of Performance Sundays for Month Of Performance Art
Curated by Rachel Rits-Volloch
Featuring: Cai Yuan + Jian Jun Xi, Feng Bingyi, Jia, MNM, Qui Anxiong, Ming Wong, Isaac Chong Wai, Xu Wenkai
May 9 – June 1:
Opening May 9 at 19:00 – 22:00
PANDAMONIUM Group Show at the Kunstquartier Bethanien Chapel – Studio 1
Curated by Li Zhenhua and David Elliott
June 1:
PANDAMONIUM Group Show Finnisage With:
Symposium: Shanghai – What's Next? at 17:00 – 19:00
Performances by Cai Yuan + Jian Jun Xi, and MNM at 19:00
Party by MNM with DJ Mieko Suzuki at 21:00 – 24:00
June 2 – June 29:
Open Studios, Artist Workshops, Kunst Salons, Micro-Exhibitions at MOMENTUM

CURATORIAL STATEMENT
Since China Avant-garde, its iconic German debut at Berlin's Haus der Kulturen der Welt in 1993, Chinese contemporary art has shown a completely new face to the contemporary art world. After 1979, when the first avant-garde art groups showed their work after the Cultural Revolution, Chinese art has undergone a transformation from demanding artistic freedoms to a more complex and nuanced response to both its domestic and global context. This year marks the 35-year anniversary of the beginning of this transformation.
Zhang Peili started his first experiments with video art in 1988, moving from painting to an engagement with the specific aesthetics and politics of new media. Video art in China today not only contributes to the mainstream of new media art and aesthetics, but has also rooted itself deeply in practical research into technological development as well as into the experience of daily life.
PANDAMONIUM, the title of this exhibition, suggests two conflicting ideas: the soft, cuddly, diplomatic, almost clichéd, image of the Panda, one of the great symbols of China to the outside world, and the wild, fertile, noisy disorder of pandemonium, the place of all demons in Milton's 'Paradise Lost'.
The birth of this new word represents the chaotic energy of Chinese artists' efforts and experiments in new media art over the past decade. Furthermore, it highlights the fact that Chinese contemporary art has not yet, other than through the art market, engaged globally during this time. This lack has been veiled by the speed of Chinese social and economic development and further masked by the impact of politics and the media.
PANDAMONIUM focuses on the work of Shanghai artists who work openly, distant from the country's political centre in Beijing. The group of artists shown here are all engaged in experiments with new media introducing into Chinese art new creative ideas and aesthetic approaches. PANDAMONIUM addresses the first three generations of media artists in China. Starting with pioneers like Hu Jieming, working since the 1980's to break new ground with the technologies of media art, to the successes of the next generation, such as internationally acclaimed artist Yang Fudong, and moving on to their students, who are developing their own visual language in response and in contrast to their pioneering teachers. Berlin-based artists Thomas Eller and Ming Wong have also been invited to contribute to PANDAMONIUM by responding to these themes.
The work selected for the show is largely on single screen projections, minimal and subtle expressions that will allow the Berlin public not only to see some of the strongest work now being made in Shanghai but also to sense the scale of transformation that is now running through the whole of Chinese contemporary art. PANDAMONIUM is especially proud to premiere a new works by Qui Anxiong.
* Special thanks for support from CAC | Chronus Art Center, WTI and CP
FEATURING
Double Fly Art Center is a 9-member art collective which formed in 2008 after all its members had graduated from the New Media Department of the China Academy of Fine Arts in Hangzhou, having studied under Zhang Peili. Working across media as diverse as performance, video games, music videos, painting, and video art, they remain irreverent and anarchic in their critique of social norms in China, and the art market worldwide. Their work has never before been shown in Berlin.
Thomas Eller (b. 1964) is a German visual artist, curator, and writer based in Berlin. In 2004 he founded the online magazine Artnet China, and in 2008 was the artistic director of the Temporäre Kunsthalle, Berlin. Thomas Eller is the curator of Die 8 der Wege, the exhibition of art from Beijing running concurrently with PANDAMONIUM. For PANDAMONIUM he will show work responding to themes and influences from China.
Feng Bingyi (b. 1991) is a young rising star in the Chinese art scene. Having studied under Yang Fudong at the China Academy of Fine Arts, she follows in his footsteps with her focus on cinematic traditions, while working with installation, photography, documentary, and animation. She is exhibited in China alongside superstars of contemporary art, but has never been shown in Berlin.
Hu Jieming (b. 1957) is one of the foremost pioneers of digital media and visual installation art in China, and a Prof. at the Shanghai Institute of Visual Arts. Since the 1980s he has used emerging technologies to create works which deconstruct time, historical layers and contemporary elements of Chinese culture. Hu Jieming is one of the founders of CAC | Chronus Art Center, where he has an upcoming exhibition with the renowned media artist, Jeffrey Shaw, concurrently with PANDAMONIUM.
Hu Weiyi (b. 1990), a graduate student of Zhang Peili at the China Academy of Fine Arts, is a multimedia artist and curator, combining video, installation, sculpture, action, and sound. He is the son of Hu Jieming, and his work will be shown in Berlin for the first time.
Lu Yang (b. 1984) (b. 1984) Born and based in Shanghai, Lu Yang graduated from the China Academy of Art in 2010. Using a variety of media: video, installation, animation, and digital painting, the artist unflinchingly explores existential issues about the nature of life and where it resides. Armed with a overlaying mix of strategies taken from Science, Pop Culture and Religion, among others, Lu Yang overrides the often delusional belief that humans control are privileged within this universe. Instead, she highlights the biological and material determinants of our condition reminding us of our transient and fragile existence, but with an edge of dark humor that leaves no room for sentimentality.
Qiu Anxiong (b. 1972) also co-mingles the classical and contemporary in his animated films, using the traditional Chinese ink-and-wash style to transpose contemporary social and environmental issues onto traditional Chinese landscapes. Qui Anxiong is a friend of and neighbor of Yang Fudong, and had exhibited internationally, having studied for 6 years at the Kunsthochschule in Kassel. He will be one of the artists undertaking the PANDAMONIUM Residency, and will be producing new work for this show.
Ming Wong (b. 1971) In his videos and installations, this Berlin-based Singaporean artist explores the intersections of identity, performance, language, and culture. Participating in this show with works on and about China, Wong as a Berlin-based artist has been invited to respond to topics raised by this exhibition. Wong represented Singapore in the 53rd Venice Biennale, and has exhibited internationally.
Xu Wenkai (AaaJiao) (b.1984) is one of China's foremost digital artists, bloggers and free culture developers. Having studied physics and computers, Xu Wenkai is self-taught as an artist and new media entrepreneur. In his works he focuses on the use of data and its various forms of display. Working with open source web platforms since 2003, his most significant aesthetic contribution to new media in China is social, acting as a vector for the interpretation and communication of international and local trends in the usages of software in artistic practice.
Xu Zhen (b. 1977) is Chinese art's biggest rising star. An irreverent artist with a unique ability to produce conceptual work across multiple platforms and media, Xu Zhen is the key figure of the Shanghai art scene and a trailblazer for the generations of Chinese artists born since 1980. Xu Zhen's practice reflects the lingering concerns of an artist participating in the international art world while remaining deeply sceptical of it and its conventions, most immediately the label of "Chinese contemporary art." Working in his own name since the late 1990s, Xu Zhen founded the "contemporary art creation company" MadeIn in 2009, and is now producing new works under MadeIn Company's newly launched brand "Xu Zhen."
Yang Fudong (b. 1971) is one of China's best known artists working in film and photography. Having graduated in painting from the China Academy of Fine Arts, since the early 1990s, Yang Fudong has been working with 35mm film, transferred to digital media. Famous for works such series of works as Seven Intellectuals In A Bamboo Forest at the 52nd Venice Biennale, Yang Fudong has exhibited widely internationally. PANDAMONIUM presents the gallery premier of his most recent work.
Yang Zhenzhong (b. 1968) Having graduated in oil painting from the China Fine Arts Academy, he started working with video and photography in 1995. Early in his career he often worked with Yang Fudong and Xu Zhen. Yang Zhenzhong's practice is informed by the desire to challenge normative notions of social behaviour, and his pre-occupation with China's intrinsic disharmony and severe contrasts. He has been widely shown internationally in leading museums and biennales, having participated in Venice several times.
Zhang Ding (b. 1980) is a rising star of Chinese multimedia art. Having studied under Zhang Peili, Zhang Ding works with large-scale mixed-media installations, incorporating video and interactive components. Zhang explores ethnic tensions, the plight of migrant workers, and the marginal urban culture that lurk in the recesses of Chinese society. He has exhibited internationally at major institutions, but never before in Berlin.
Zhang Peili (b. 1957) is the Dean of the New Media Department at the China Academy of Fine Arts, and is widely considered to be the "father of video art in China". He has taught many of the younger artists in this show. PANDAMONIUM revisits his classic work, Hygiene #3, first shown in Berlin in 1993 in China Avant-Garde at the HdKW. PANDAMONIUM presents this work again after 20 years, in the context of all the artists influenced by Zhang Peili's groundbreaking practice.
Zhou Xiaohu (b. 1960) is a pioneer of video animation in China. Although originally trained as an oil painter, he began using computers as an artistic tool in 1997. He has since experimented with stop-frame video animation, video installation and computer gaming software; the element of creating layers of images between moving pictures and real objects has become his signature style. Working across performance, photography, installation, sculpture, video, and animation, Zhou Xiaohu's practice reflects on how history is documented in a digital age where particular details may be privileged, fabricated, altered, and omitted. He has shown at the Tate, Performa, and other international events.
ABOUT THE CURATORS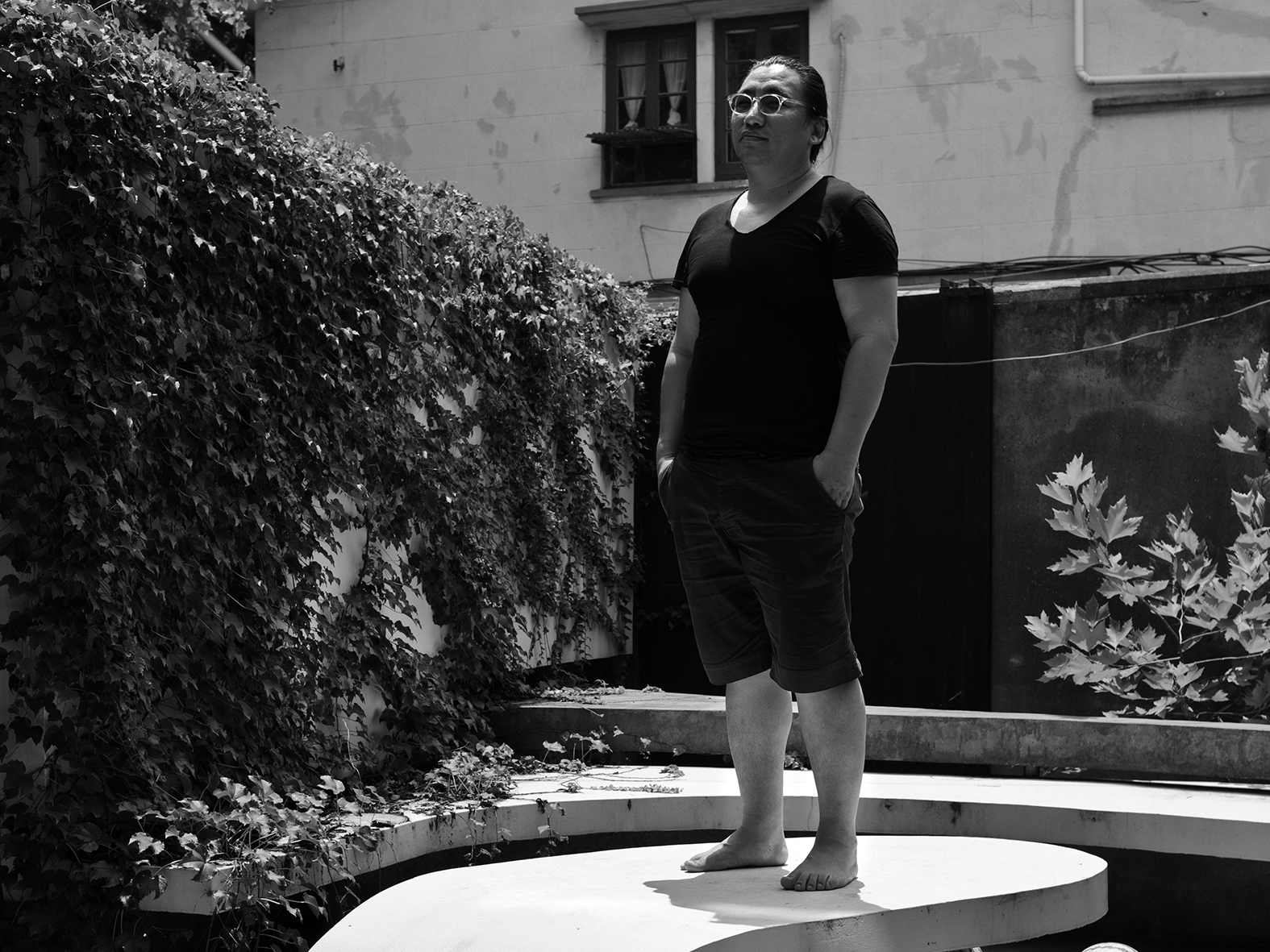 Li Zhenhua has been active in the artistic field since 1996, his practice mainly concerning curation, art creation and project management. Since 2010 he has been the nominator for the Summer Academy at the Zentrum Paul Klee Bern (Switzerland), as well as for The Prix Pictet (Switzerland). He is a member of the international advisory board for the exhibition "Digital Revolution" to be held at the Barbican Centre in the UK in 2014. Li Zhenhua has edited several artists' publications, including "Yan Lei: What I Like to Do" (Documenta, 2012), "Hu Jieming: One Hundred Years in One Minute" (2010), "Feng Mengbo: Journey to the West" (2010), and "Yang Fudong: Dawn Mist, Separation Faith" (2009). A collection of his art reviews has been published under the title "Text" in 2013. http://www.bjartlab.com | http://www.msgproduction.com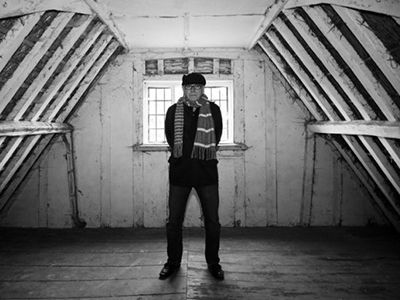 DAVID ELLIOTT
David Elliott is an English born curator and writer. From 1976 to 1996 he was Director of the Museum of Modern Art in Oxford, England, Director of Moderna Museet [The National Museum of Modern and Contemporary Art] in Stockholm, Sweden (1996-2001), founding Director of the Mori Art Museum in Tokyo (2001-2006), the first Director of the Istanbul Museum of Modern Art [Istanbul Modern] (2007), Artistic Director of the 17th Biennale of Sydney (2008 – 2010) and Artistic Director of the 1st Kiev International Biennale of Contemporary Art (2011-12), Artistic Director of the 4th International Biennale of Work by Young Artists in Moscow (2014-2014), Rudolf Arnheim Guest Professor in Art History at the Humboldt University, Berlin (2008) and Visiting Professor in Museum Studies at the Chinese University in Hong Kong (2008/11/13). From 1998 until 2004 he was President of CIMAM (the International Committee of ICOM for Museums of Modern Art). He is Hon President of the Board of Triangle Art Network/Gasworks in London and on the Asia Advisory Board of the Guggenheim Museum in New York.
ABOUT CAC | CHRONUS ART CENTER:
Founded in 2013, CAC | Chronus Art Center is the first major non-profit art organization in China focusing on the experiment, production, research, exhibition and education in new media art. Having traveled MOMENTUM's exhibition The Best of Times, The Worst of Times Revisited to CAC Shanghai in the first months of 2014, we continue our collaboration in Berlin with a 4-month program of Chinese media art presented by CAC and MOMENTUM.
Presented by MOMENTUM and CAC | CHRONUS ART CENTER in partnership with: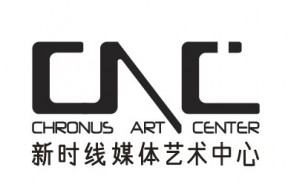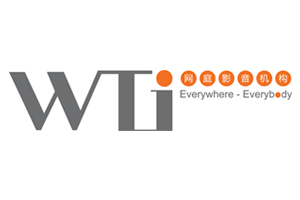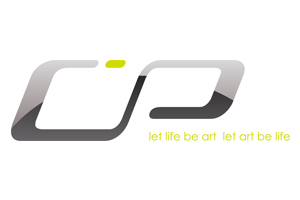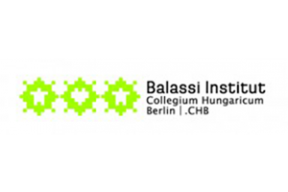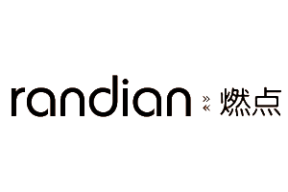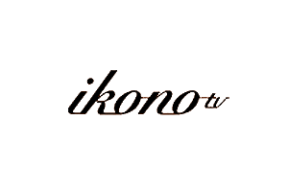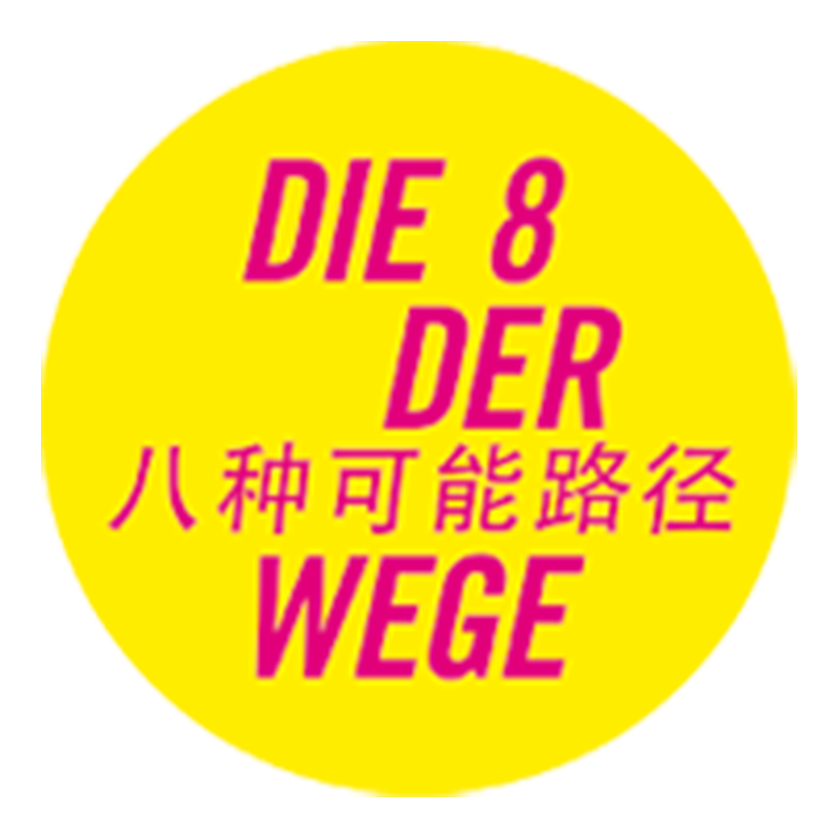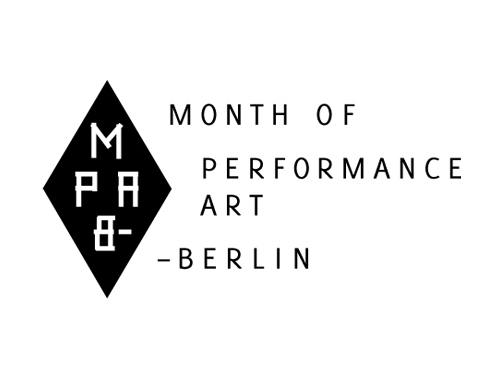 April 3 – July 7: Ai Weiwei EVIDENCE at Martin-Gropius-Bau
April 29 – July 13: PANDAMONIUM Partner Exhibition 8 Of Paths: New Positions in the Beijing Art Scene, curated by Guo Xiaoyan, Thomas Eller, Andreas Schmid
May 2 – 4: Gallery Weekend
May 29 – August 3: Berlin Biennale
May 1 – May 31: Month of Performance Art Berlin (MPA-B)