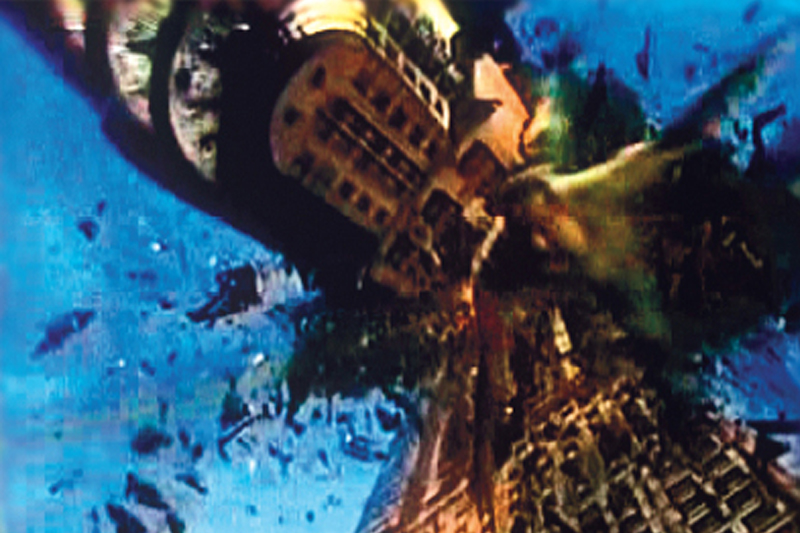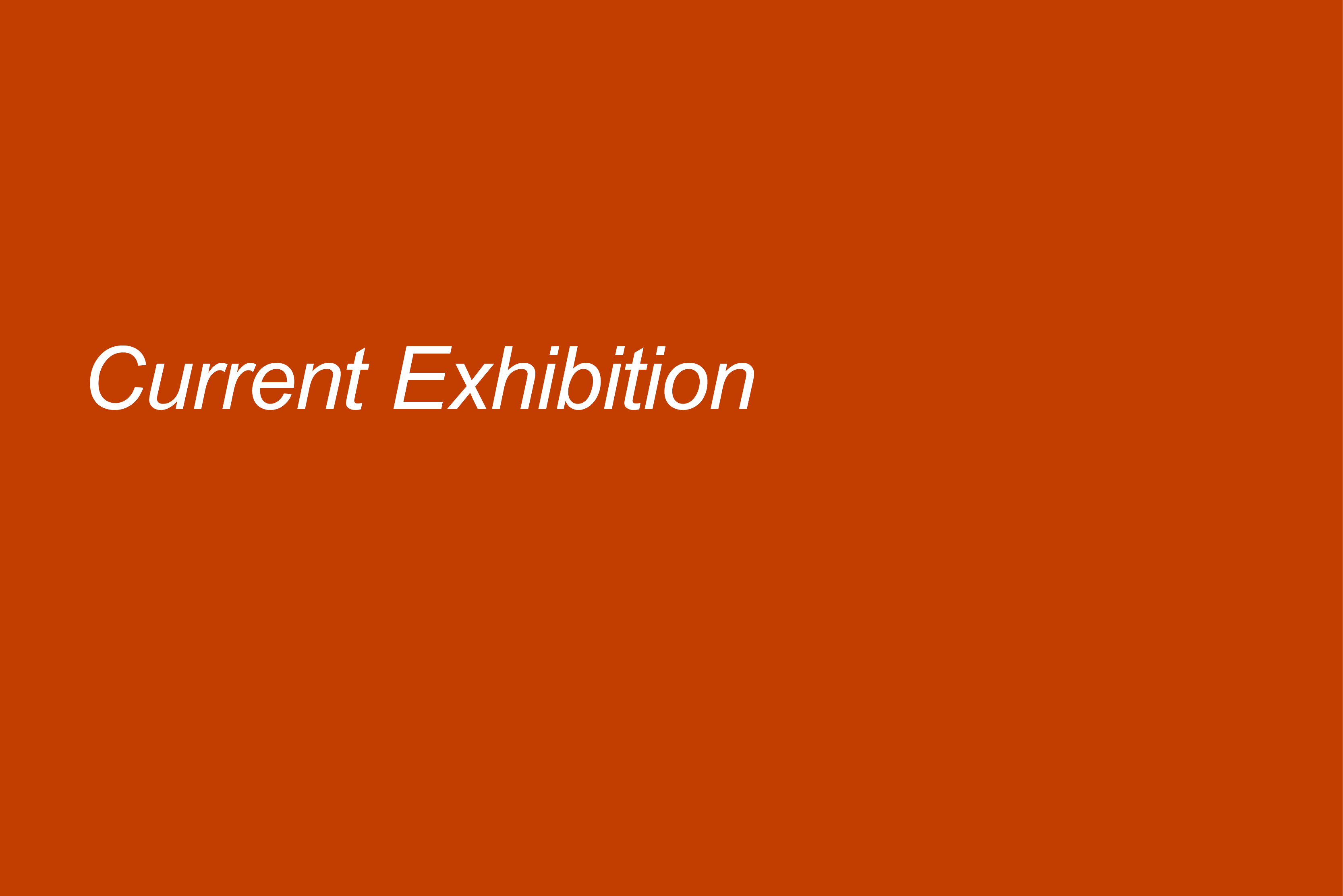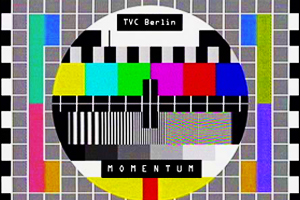 MOMENTUM is on summer break, we are proud to reopen the 12th of September 2015 with:
Scheiße • 夏色

Zhou Xiaohu Solo Exhibition
& Video Bureau presenting Zhou Xiaohu

12 September – 1 November 2015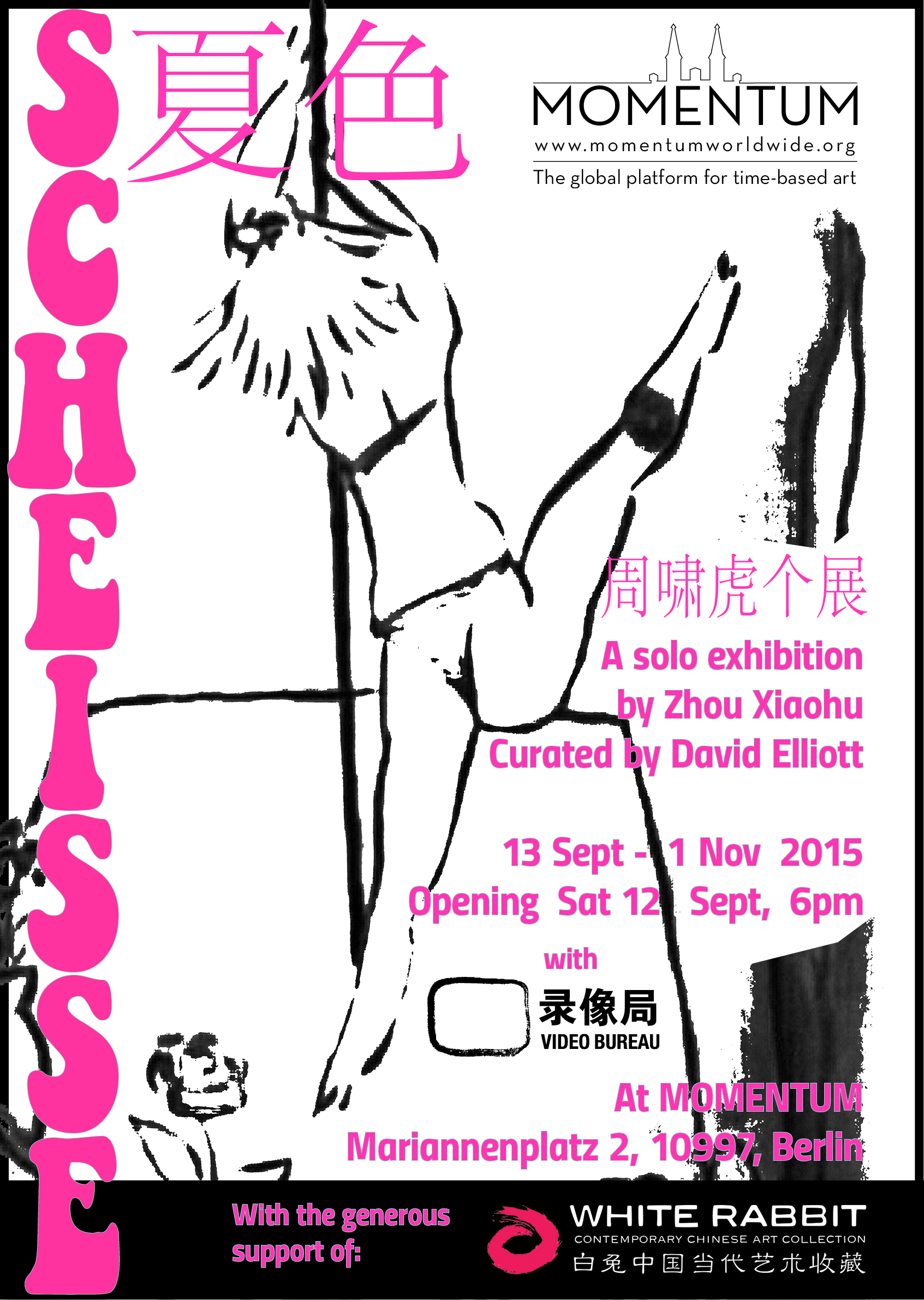 Curated by David Elliott
Scheisse, Zhou Xiaohu's exhibition for MOMENTUM, includes a complex new installation, "Das Kapital No. 1," that incorporates a live sex/ideology/economy/ show/questionnaire, shown with two of his early stop-frame single-channel digital videos, made, in 2002 and 2004, from drawings made on his own body. Viewing access to an archive of all his films will also be available through Video Bureau at MOMENTUM.
This provocative title, both an oath and a noun, reflects not so much upon art itself but on the conditions in which work is made. As part of the generation that experienced the chaotic cruelty of the Chinese Cultural Revolution in childhood, as well as the elation of the ensuing liberalisation in the 1980s, Zhou also lived through the scepticism of the 1990s when the dawn of new freedoms seemed to be tarnished. Such encompassing, but conflicting, themes as love, harshness, beauty, oppression, repression and freedom, therefore, run as leitmotifs throughout his films, animations and installations. He adopts different forms, media and motifs in order to express the different situations in which he finds himself.
(by David Elliott)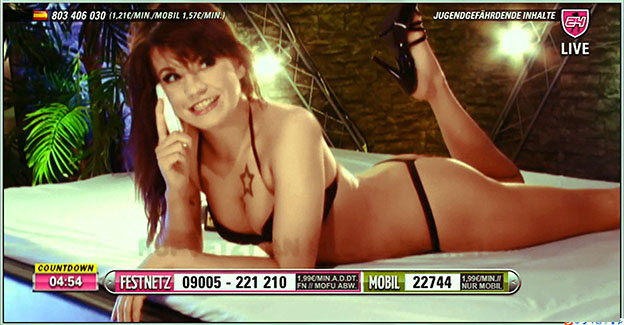 一,资本论No.1—问卷表演,通道装置、问卷交互电话
1, Das Kapital No.1—Questionnaire show, tunnel installation, interactive phone and questionnaire.
制作通道装置,在通道尽头的封闭橱窗内有色情真人秀,观众可以随意接听女郎打来的电话,并且在问卷表上打勾。年满18岁观众排队进入观看,限制每次进入一人。互动和视觉"福利"作为成人落入陷阱的诱饵,观众无意识地被卷入新经济意识形态的纷争中。
A tunnel installation will be made. At the end of the tunnel, there is a room where an erotic live show takes place behind a glass. Audience can answer the phone from the girl at will. Only the audience over 18 years old can queue to enter and every time only one person is allowed to enter the installation. The "advantages" given by the interactive and visual aspects become a kind of bait that makes adults fall into a pitfall. Unconsciously, the audience are being involved in an ideological dispute of a new economic system.
二,录像作品: 2, Video works: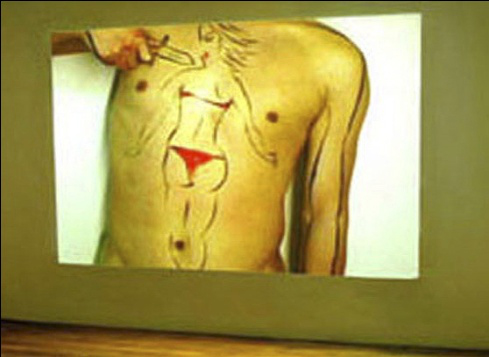 1,蜜糖先生 The gooey gentleman 2002
Animation Video:4min20sec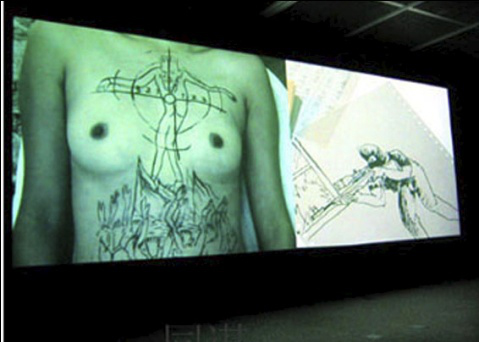 2,同谋 Conspiracy 2004
Double screens animation video projection:6min12sec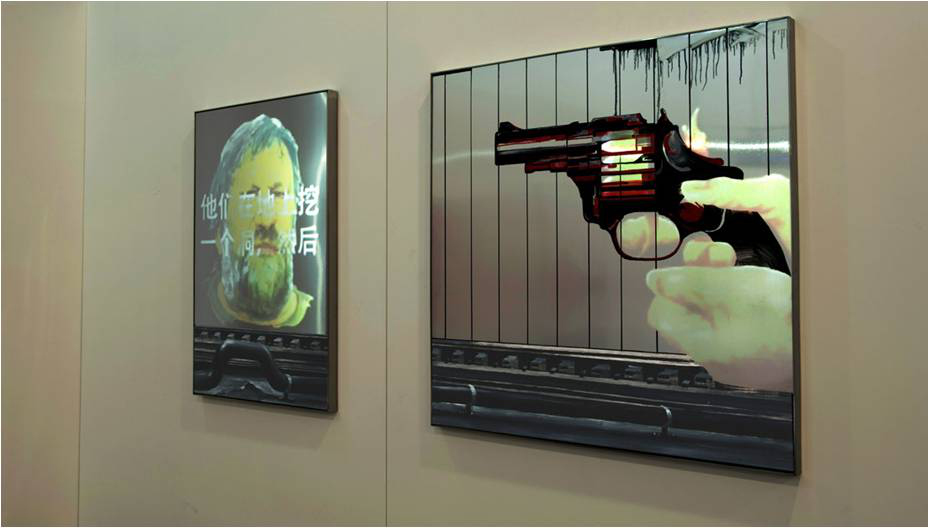 3,秘密Secret 2012
铝塑板油画上动画投影
Oil painting on aluminum plate:122x250cm
Animation video projection:3min20sec
Zhou Xiaohu
Website
–
CV
Zhou Xiaohu (b. 1960 Changzhou, lives and works in Shanghai) was one of the first contemporary artists in China to work experimentally with sculptural ideas of video and animation. These works often reflect upon power, the role of the media, and the identity of the artist. Equally important are his social interventions that treat contemporary social paradoxes as 'ready-mades' that allow him to formulate art and society assemblages, or what he calls "collaborative installations".
The work of Zhou Xiaohu has been exhibited at MoMA, New York, USA; Tate Liverpool, Liverpool, UK; Kunst Museum, Bern, Switzerland; Shanghai Art Museum, Shanghai, China; and the International Center of Photography, New York, USA and the Museum Moderner Kunst Stiftung Ludwig, Wien, Austria. He has participated in such art expositions as the
Shanghai Biennale, Shanghai, China in 2002; Seville International Art Biennale, Seville, Spain, in 2004; China Now, The Museum of Modern Art, New York, USA in 2004; Asia Pacific Triennial of Contemporary Art, Brisbane, Australia in 2006; The Real Thing, Tate Liverpool, Liverpool, UK in 2007; Not Soul For Sale, Tate Modern Turbine Hall, London, UK in 2010; and the 8th Gwangju Biennial, Gwangju Art Museum, Korea in 2010. Zhou Xiaohu was awarded the CCAA Award in 2002 and 2006; and this year has been awarded a DAAD Artists-in-Berlin Program.
Davıd Elliott
Davıd Elliott is an English born curator and writer. From 1976 to 1996 he was Director of the Museum of Modern Art in Oxford, England, Director of Moderna Museet [The National Museum of Modern and Contemporary Art] in Stockholm, Sweden (1996-2001), founding Director of the Mori Art Museum in Tokyo (2001-2006), the first Director of the Istanbul Museum of Modern Art [Istanbul Modern] (2007), Artistic Director of the 17th Biennale of Sydney (2008 – 2010) and Artistic Director of the 1st Kiev International Biennale of Contemporary Art (2011-12), Artistic Director of the 4th International Biennale of Work by Young Artists in Moscow (2014-2014), Rudolf Arnheim Guest Professor in Art History at the Humboldt
University, Berlin (2008) and Visiting Professor in Museum Studies at the Chinese University in Hong Kong (2008/11/13). From 1998 until 2004 he was President of CIMAM (the International Committee of ICOM for Museums of Modern Art). He is Hon President of the Board of Triangle Art Network/Gasworks in London and on the Asia Advisory Board of the Guggenheim Museum in New York.
The exhibition is made possible with the generous support of the White Rabbit Collection

---
In parallel to the exhibition we present a comprehensive archive of Zhou Xiaohu's video works presented by Video Bureau.
Video Bureau
Video Bureau is a non-profit organization that aims to provide a platform to exhibit, organize and archive video art. It has two spaces now: one in Beijing and the other one in Guangzhou. The mission of Video Bureau is to collect and organize artworks of video artists in order to build a video archive that welcomes research and viewing. As an institute opens to the public, every two months Video Bureau features one artist's video works, and hosts related events.