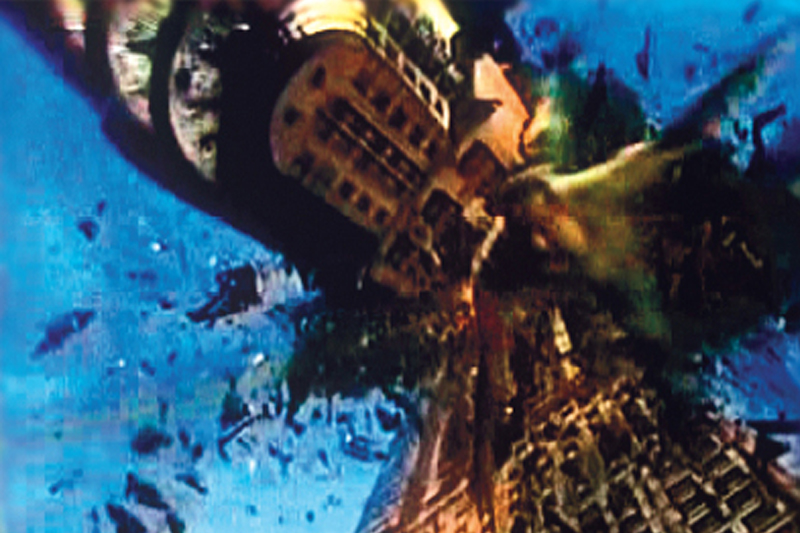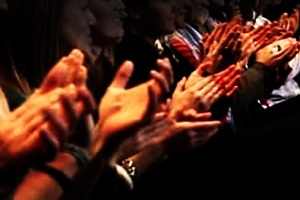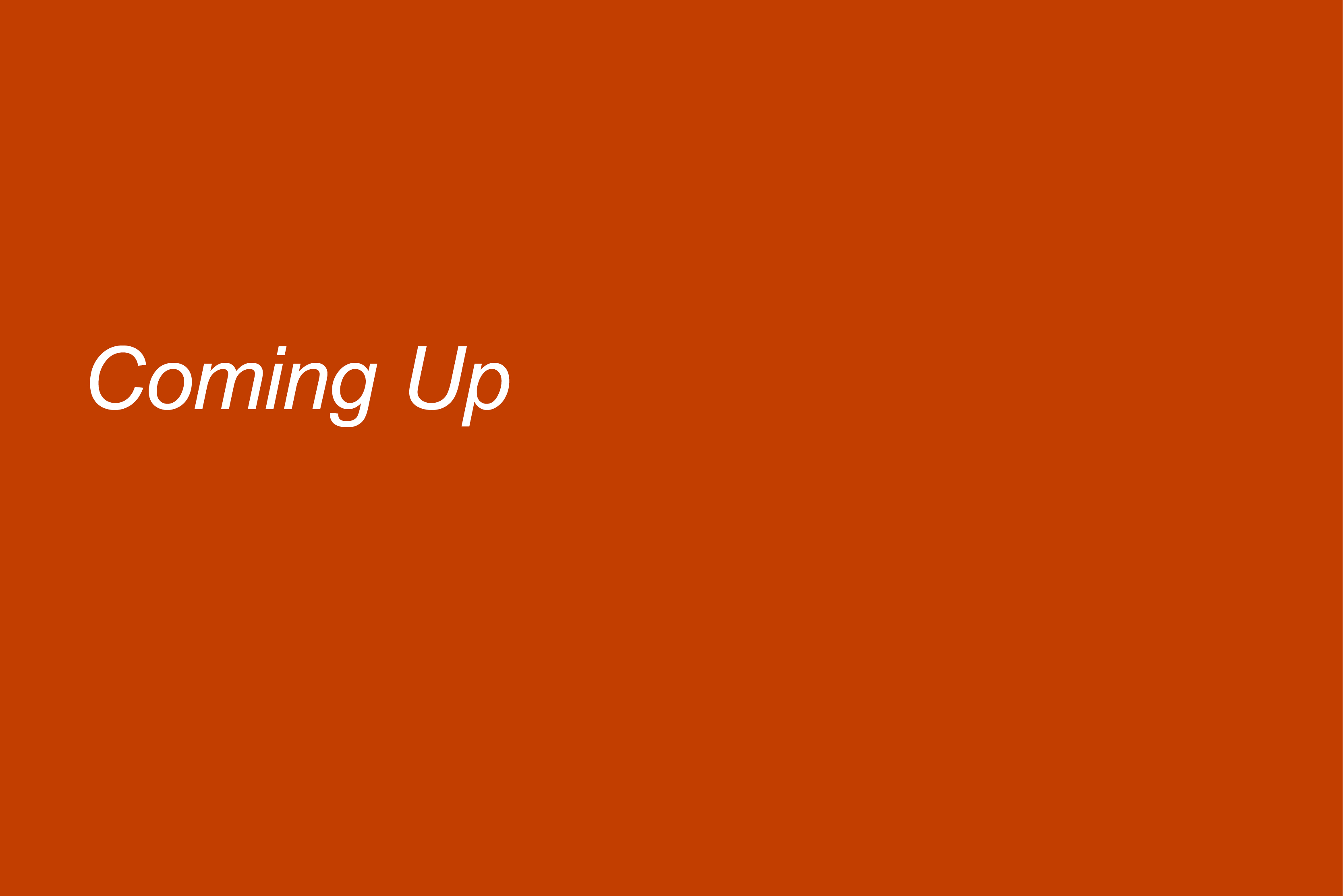 COMING UP
Focus On
We are proud to show selected works from the MOMENTUM Collection in the following festivals, exhibitions, and events:


2-9 September 2016
Kharkiv Municipal Gallery
Kharkiv, Ukraine

Selected Works from the MOMENTUM Collection
Video Program Featuring:
Qiu Anxiong, Stefano Cagol, Thomas Eller, Theo Eshetu, Mark Karasick, Hannu Karjalainen, Janet Laurence, Map Office, Kate McMillan, Tracey Moffatt, Sasha Pirogova, Martin Sexton, Varvara Shavrova, Sumugan Sivanesan, Mariana Vassileva, Li Zhenhua

READ MORE ABOUT THE MOMENTUM COLLECTION HERE > >
NonStopMedia is a Biennale international festival held in Kharkiv since 2003. The Festival includes a competition program for young artists, an educational platform in the field of contemporary art and a broad programme of satellite events.
READ MORE ABOUT NonStopMedia FESTIVAL HERE > >
MOMENTUM's Director, Rachel Rits-Volloch, sits on the jury of the NonStopMedia Festival, and will deliver a lecture entitled:
Hero Mother, Hero Artists, and Heroic Curators: Building an Independent Art Space, A Case Study
ABSTRACT:
MOMENTUM is a non-profit platform for time-based art, active worldwide since 2010, with headquarters in Berlin at the Kunstquartier Bethanien Art Center. Working on a model of international partnerships and cooperations, MOMENTUM's program is composed of local and international Exhibitions, Artist and Curator Residencies, Video Art in Public Space Initiatives, a Performance Program and Archive, an Education Archive, and a growing Collection.
HERO MOTHER: Contemporary Art by Post-Communist Women Rethinking Heroism is the ironic title of MOMENTUM's most recent show, an international exhibition of 30 women artists from 20 countries, focusing on the role of gender, citizenship, nationalism, migration and personal freedom, as well as relations between artists and state structures. The scale and impact of this show, like so many other major international projects leading up to it, makes it difficult to imagine that MOMENTUM is not a Kunsthalle, but rather an independent art space with a permanent staff of only two people and no institutional funding or steady sponsorship.
So how do we do it all? Looking back at the 6 years of MOMENTUM's existence, this talk is a tribute to the many artists, curators, and institutions which have enabled great art to happen against all odds by heroically sharing time, resources, and ideas. This talk is an acknowledgement of the power of cooperation in an age of competition for scarce resources. It is a recognition of what can be achieved through naiveté, inspiration, and a little bit of insanity.
READ MORE ABOUT MOMENTUM HERE > >
29 September – 6 November 2016
Love, Actually…
Works from the MOMENTUM Collection by Artists Featured In
The Pleasure Of Love: the 56th October Salon in Belgrade
@ MOMENTUM
Kunstquartier Bethanien, Berlin

Nezaket Ekici, Mariana Hahn, Gülsün Karamustafa, Janet Laurence, Sarah Lüdemann, Tracey Moffatt, Sasha Pirogova, Mariana Vassileva

Love, Actually… showcases works from the MOMENTUM Collection by 8 outstanding women artists who are invited to participate in the 56th October Salon in Belgrade.

ABOUT
The Pleasure Of Love: the 56th October Salon
Curated by David Elliott
Plaisir d'amour ne reste qu'un moment, Le chagrin d'amour dure toute la vie.
The pleasure of love lasts only a Moment. The grief of love lasts a lifetime. Jean-Paul-Égide Martini
The first Autumn Salon was organized in Paris in 1903 as an antidote to the blindness of the art establishment by accepting artists who had no other place to show their work. Paintings were exhibited by, the as yet unknown, Pierre Bonnard, Henri Matisse, François Picabia, Paul Gauguin and many others. The 56th Belgrade October Salon, a distant relative of this initiative, will pay homage to this illustrious past by showing a number of artists who do not yet have an international platform for their work alongside already established artists. It will also reflect on what transient pleasures, and its opposite, signify when expressed in art today.
In 1784 Jean-Paul-Égide Martini composed Plaisir d'Amour, a classic love song based on a poem by Jean-Pierre Claris de Florian who, one of many victims of the Terror of the French Revolution died in 1794. But Florian's words have echoed across time to still speak in the present, both in Martini's original arrangement and deformed into kitsch, at once eternal and fleeting. Fully aware of such historical vicissitudes and paradoxes, this October Salon will concentrate on what role emotion plays in contemporary art and how it may be framed in ways that are neither banal nor kitsch. This may include the not-so-simple pleasures of love, humor, horror and any other perspectives that art may bring to bear on the fragility of human experience and life which, in itself, may have a transient or long-lasting impact.
The Pleasure of Love, the 56th October Salon, is composed of approximately 60 artists from Serbia, the Balkan region and the world at large. The Salon takes place in Belgrade City Museum and in the Cultural Center of Belgrade (Art gallery, Artget gallery and Podroom gallery) from 23th September until 6th of November.
MORE ABOUT THE 56th OCTOBER SALON > >
1-8 October 2016
The Facade Project
1st Daojiao International Art Festival
Guangzhou, China

Selected Works from the MOMENTUM Collection
Video Program Featuring:
Qiu Anxiong, Stefano Cagol, Theo Eshetu, Mark Karasick, Hannu Karjalainen, Janet Laurence, Kate McMillan, Tracey Moffatt, Sasha Pirogova, Varvara Shavrova, Sumugan Sivanesan
28-29 October 2016
Hong Kong Art Week
Art Symposium
@ The Asia Society
Hong Kong
The End-of-Year Show:


9-22 December 2016
Made in Abu Dhabi
in Partnership with the Etihad Modern Art Gallery
curated by David Szauder & Susanna Petro
@ Studio 1 & MOMENTUM
Kunstquartier Bethanien, Berlin